Solliciteer nu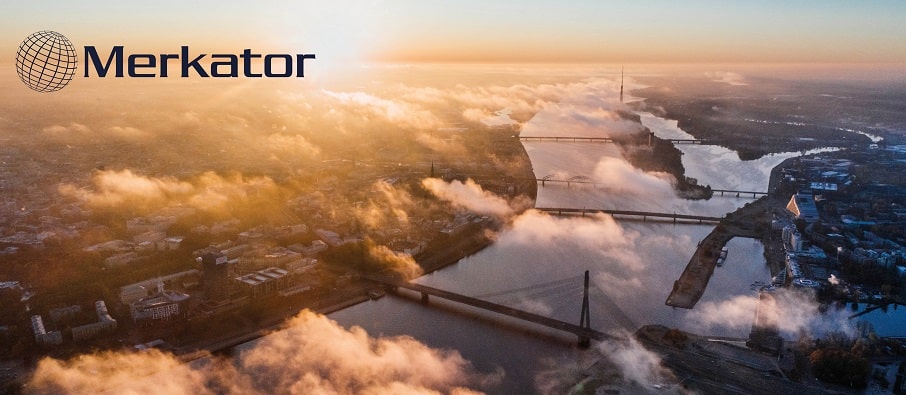 Solid Full Stack developer
Zellik
Onbepaalde duur, Voltijds
Staat 13 dagen op Jobat.be
Solid Full Stack developer
MERKATOR is different.
No, we are not just another IT company .
We are in the geospatial IT business. Maps are part of our daily menu. 
We create geographical software applications for great customers.
Some call it GIS. We prefer geospatial. 
Customers rely on us for the best advice and result oriented consulting.
We build game changing software applications.
We offer a great working environment.
You could join diverse and talented colleagues.
Discover our current opportunities to learn, to grow, to have fun.  
Talk to you soon ?
Functieomschrijving
You will be part of our EagleBe team. Eaglebe is a smart permit management platform for skips, roadworks, scaffolding… Process permits 5x faster and create safer streets. Front & back-end experience is indispensable for the job. Main tasks will be:
Supporting the business by designing innovative solutions

Dealing with technical requirements

Designing and challenging the architecture

Building new features
About Eaglebe Smart City Platform
Eaglebe supports cities in tackling the workflow for obtaining permits for roadworks, cycling events and any other obstruction like skips or scaffolding, …
Portal for citizens to request permits, communicate with the city, pay, …
Portal for the city to process the permit request 5 times faster and easier
Solution for "outdoor" personnel to place signage, take pictures, report incidents, ...
Enable more road safety thanks to better cooperation between citizen, city, police, fire department and more
15000 permits per month, 120 cities, 3000+ daily users
Profiel
Let's talk about tech
You have a solid understanding of C#, Entity Framework and SOLID design principles
You have experience building and consuming RESTful API's in ASP.NET or ASP.NET Core
You know the ins and outs of Angular 2+ and have a feeling for User Interfaces
Commands like push, pull, commit, rebase and cherry pick should obviously ring a bell
Experience with PWA's and Mobile First development are a great extra
Deploying and monitoring your App on Azure will be a useful asset
Aanbod
A competitive salary
A nice company car
A high end smartphone with data plan
A windows laptop
A flexible work schedule
Great benefits like meal vouchers, hospitalization insurance and group insurance
Bereken je reistijd
Naar
Merkator
| Vliegwezenlaan 48, 1731 Zellik
Dit adres kon niet gevonden worden.
Er kon geen route tussen de twee adressen gevonden worden.
Anderen bekeken ook
Voeg je CV toe
Jobs voor jou zal je betere jobs suggereren gebaseerd op je opleiding, vaardigheden en werkervaring.
De job werd bewaard
Je kan je bewaarde jobs terugvinden onderaan deze pagina, maar ook op de homepage en in Mijn Jobat.
Wil je ze ook op andere toestellen kunnen bekijken? Meld je dan aan.
Nog 26 dagen om te solliciteren
Aanbod
Onbepaalde duur

Voltijds

Groepsverzekering
Bedrijfswagen
Tankkaart
Maaltijdcheques
GSM & smartphone
Laptop
Individuele hospitalisatieverzekering
Gelijkaardige jobs
Ontvang per mail jobs op maat
Ontvang nieuwe 'Application development, Webdevelopment' jobs in Vlaams-Brabant meteen in je mailbox.