Solliciteer nu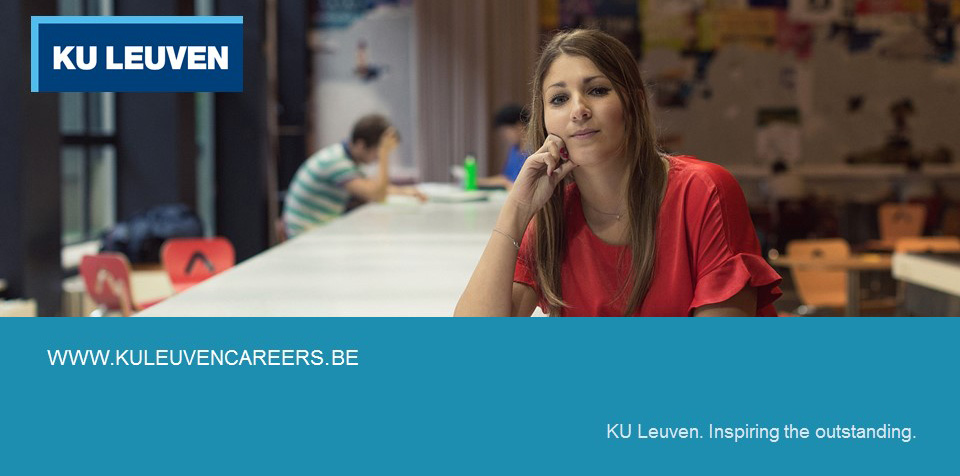 Research Software Engineer
Leuven
Onbepaalde duur, Voltijds
Staat 4 dagen op Jobat.be
Research Software Engineer
High Performance Computing (HPC) has become an integral part of many scientific disciplines. As a member of the Flemish Supercomputing Center (VSC), KU Leuven has been operating HPC infrastructure for 10 years that is available to academic and industry researchers. VSC is part of the European HPC landscape through participation in PRACE projects and is also a member of the EuroHPC project.
VSC is funded by the Flemish government through the FWO which allows for continuous investments on infrastructure to offer to the users the most advanced technologies.. The current HPC infrastructure at KU Leuven consists of a Tier-2 cluster with different sections and the FlemishTier-1 cluster, the largest supercomputer in Flanders. The complete VSC infrastructure is described on the VSC website. (https://www.vscentrum.be)
ICTS, the central IT department of the KU Leuven, has a team of six customer-oriented employees responsible for supporting scientists using the High Performance Computing clusters. To strengthen the HPC team, we are looking for an enthusiastic candidate for the position of Research Software Engineer.
The complete VSC infrastructure is described on the VSC website:
Functieomschrijving
As a Research Software Engineer you will be part of the HPC support team. The team facilitates HPC use for new and advanced users from all research domains.
With your technical expertise and programming experience you will help research groups grow in their HPC usage. This can be done by analyzing and optimizing existing code, transferring applications to new environments and scaling applications or workflows to a larger infrastructure.  You will be able to carry out advanced support assignments independently on project basis and in close collaboration with the research group that develops the code and the HPC support team.
As a member of the team, you will also continue to provide regular support, also during longer assignments for one research group. This way you will develop a deep knowledge of the VSC systems and you will keep in touch with the large user community.
Your curiosity about the new technological developments ensures that you are kept up to date and that your expertise is further developed.
Assignments:
contribute to a strategy to improve certain aspects of HPC use within a group
working on a project basis in a lean and agile way
acting as a contact person between the research group and the HPC group
Advanced support:
profiling of specific research code
implementing optimizations to codes
parallelization of codes or workflows
design workflows
coupling of simulation models
 develop generic solutions to be used to support different user groups
developing topic specific information sessions to share knowledge with a larger group of users
Basic support
help new users start up on the different systems
installation of scientific software from a wide range of research domains
teach researchers how to use the infrastructure
documenting procedures and troubleshooting
Continuously build up experience in HPC techniques

Profiel
You have a Master's or PhD degree and have experience in scientific research.
You can work on project base assignments
You have good oral and written communication skills
You have a thorough knowledge of Unix/Linux, including experience with scripting languages (e.g. shell scripting, Python, Perl)
You have knowledge of various (parallel) computer architectures
You have programming experience (e.g. C/C++, Fortran, Python) and knowledge of parallel programming (MPI and/or OpenMP)
You have experience with the use of HPC systems
You are a team player and you work result-oriented with a sense of order and quality
You are service- and customer-oriented
Good knowledge of English, spoken and written
Further recommended:
You have knowledge of version control systems (e.g. git or svn)
experience with (GP)GPU programming (CUDA and/or OpenCL)
experience with scientific packages (e.g. Ansys, Abaqus, OpenFoam, GROMACS, VASP, CP2K, R...)
experience with debugging and profiling packages (Allinea, Valgrind, VTune, GDB …)

Aanbod
A full-time job for an indefinite period, an interesting remuneration package, coupled with a salary in grade 7 or 8, exceptionally 9, depending on your relevant experience.

Bereken je reistijd
Naar
KU Leuven
| Leuven 3000
Dit adres kon niet gevonden worden.
Er kon geen route tussen de twee adressen gevonden worden.
Een exact adres is niet beschikbaar voor deze job. Daarom kan het zijn dat de berekende reistijd afwijkend is in werkelijkheid.
Anderen bekeken ook
De job werd bewaard
Je kan je bewaarde jobs terugvinden onderaan deze pagina, maar ook op de homepage en in Mijn Jobat.
Wil je ze ook op andere toestellen kunnen bekijken? Meld je dan aan.
Nog
24 dagen
om te solliciteren
Vereisten
Master (Licentiaat; Universiteit of Hoger Onderwijs Lange Type)

Nederlands, Engels
Aanbod
Onbepaalde duur

Voltijds

Groepsverzekering
Laptop
Individuele hospitalisatieverzekering
Hospitalisatieverzekering voor familie
Invaliditeitsverzekering
Bedrijfsfiets
Eco Cheque
Extra-legale vakantiedagen
Thuiswerk
Anciënniteitsverlof
Ontvang per mail jobs op maat
Ontvang nieuwe 'Productontwikkeling' jobs in Leuven meteen in je mailbox.