Solliciteer nu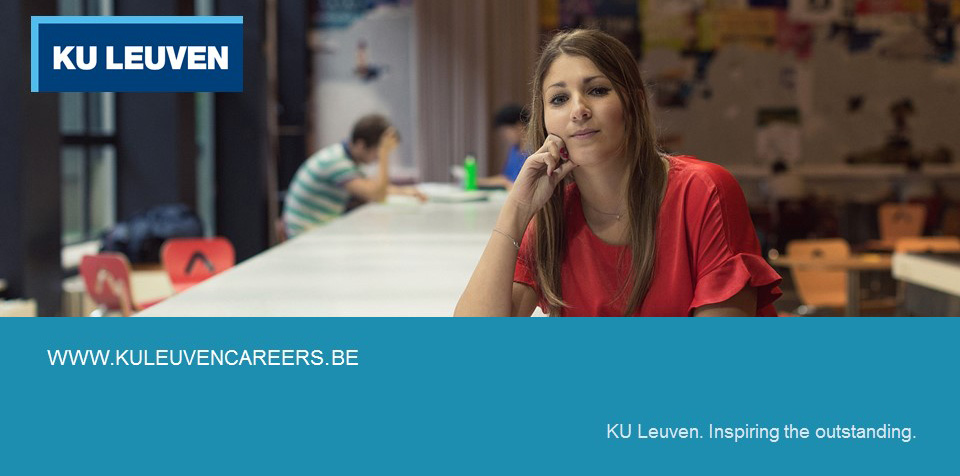 Research Data Engineer
Leuven
Onbepaalde duur, Voltijds
Staat 4 dagen op Jobat.be
Research Data Engineer
Research Data Management has become a requirement in the scientific process. It involves the way research data are managed, from their date of creation or collection, to the moment they are published and possibly preserved for the long term. During this process data must be treated conform the FAIR principles. FAIR stands for findable, accessible, interoperable and reusable.
ICTS, the central IT department of the KU Leuven, who provides services and infrastructure for the researchers of KU Leuven, wants to extended its services in order to help the researchers to answer to the new challenges of data management. Inspired by big European initiatives in this field, KU Leuven plans to start a Research Data Management project to build two RDM platforms.
One platform will focus on the wide KU Leuven research community. The other platform will be integrated on the Flemish Supercomputing Center (VSC) High Performance Computing services and will be used by researchers of all Flemish universities, research institutes and industry.
ICTS has a team of six customer-oriented employees responsible for supporting scientists using the High Performance Computing clusters and want to extend this team to also support the users of the Research Data Management platforms. We are looking for an enthusiastic candidate, with good programming skills, a passion for science and data management.


Functieomschrijving
As a Research Data Engineer you will be part of the HPC team, were you will be working on the Research Data Management (RDM) projects. The team working on RDM will develop and maintain the data management infrastructure, to be used by researchers from a broad range of scientific domains.
A data management infrastructure consists out of storage hardware and middleware. You will be responsible for developing and maintaining this middleware layer in close collaboration with the hardware team. This will be a new infrastructure, therefore you will have the possibility to be part of the design process and to build it from the ground. Afterwards you will also be responsible for adding new features to the platform.
With your technical expertise and programming skills you will help research groups to design workflows for data management. This will be done by analyzing and optimizing data flows and by implementing best practices and policies in the new infrastructure in close collaboration with the Data Stewards, researchers and your team. With your knowledge of the underlying infrastructure you will also help to identify and implement new features and tools for optimizing data workflows. You will be able to carry out advanced support assignments independently on project basis and in close collaboration with all the stakeholders.
Your curiosity about the new technological developments ensures that you are kept up to date and that your expertise is further developed.

Assignments:
General design and implementation of the RDM services middleware
Work with specific groups to address their specific data challenges
Support the Data Stewards in their function and provide them with the necessary tools
Documentation and training
Actively follow and search about trends and developments in Research Data Management
Profiel
You have a Master's degree with proved IT skills.
You can work on project base assignments
You have good oral and written communication skills
You have a thorough knowledge of Unix/Linux, including experience with scripting languages (e.g. shell scripting,).
You have demonstrated programming experience (e.g. C/C++, Python, Java, Perl)
You are a team player and you work result-oriented with a sense of order and quality.
You are service- and customer-oriented.
Good knowledge of English, spoken and written
Further recommended:
experience in data management is an asset.
You have knowledge of version control systems (e.g. git or svn).
You have knowledge in web technologies and/or web programming.
You have experience working with Research Data Management software (e.g. iRODS, Dataverse, Invenio, etc)

Aanbod
A full-time job for an indefinite period, an interesting remuneration package, coupled with a salary in grade 6 or 7, exceptionally 8, depending on your relevant experience.
Bereken je reistijd
Naar
KU Leuven
| Leuven 3000
Dit adres kon niet gevonden worden.
Er kon geen route tussen de twee adressen gevonden worden.
Een exact adres is niet beschikbaar voor deze job. Daarom kan het zijn dat de berekende reistijd afwijkend is in werkelijkheid.
Anderen bekeken ook
De job werd bewaard
Je kan je bewaarde jobs terugvinden onderaan deze pagina, maar ook op de homepage en in Mijn Jobat.
Wil je ze ook op andere toestellen kunnen bekijken? Meld je dan aan.
Nog
24 dagen
om te solliciteren
Vereisten
Master (Licentiaat; Universiteit of Hoger Onderwijs Lange Type)

Nederlands, Engels
Aanbod
Onbepaalde duur

Voltijds

Groepsverzekering
Laptop
Individuele hospitalisatieverzekering
Hospitalisatieverzekering voor familie
Invaliditeitsverzekering
Bedrijfsfiets
Eco Cheque
Extra-legale vakantiedagen
Thuiswerk
Anciënniteitsverlof
Ontvang per mail jobs op maat
Ontvang nieuwe 'Productontwikkeling' jobs in Leuven meteen in je mailbox.