Solliciteer nu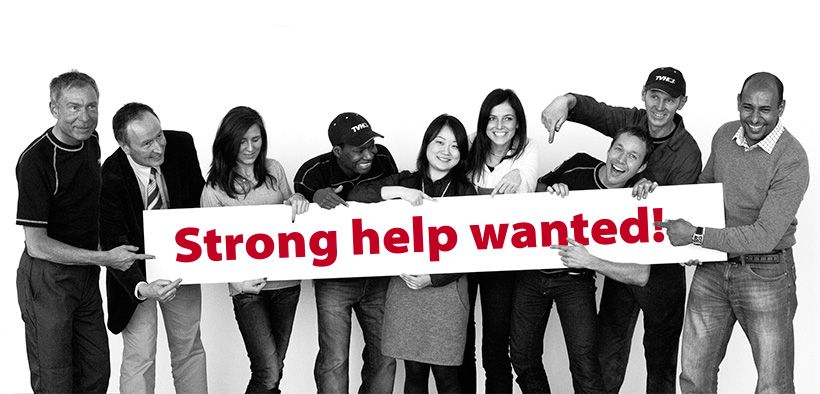 Market Intelligence Analyst
Waregem
Onbepaalde duur, Voltijds
Staat 11 dagen op Jobat.be
Market Intelligence Analyst
TVH is a global one stop shop for spare parts and accessories for forklift trucks, industrial equipment, agricultural machinery, …  We are present in more than 180 countries and we have more than 60 million spare parts in stock. Together with 4.600 colleagues you are the strength, heart and soul of TVH.
Functieomschrijving
In the role of Market Intelligence Analyst you are responsible for coordinating, supporting and elaborating all MI activities on a global scale within TVH Parts in order to strengthen the company's position in all markets. 

You coordinate projects regarding competitive intelligence to optimize market knowledge and data as well as market positioning.
Your core responsibilities are among others: 
Mapping global competitive landscapes and making sure the necessary information and data is in place to further strengthen our competitive position;
Containing a close follow up on our key competitors to provide input towards Purchase, Marketing, Sales, Mergers & Acquisitions and other internal stakeholders; 
Spot & follow-up the market trends & evolutions by monitoring competitive behaviour, relations and actions;
Work closely together with the Competitive Intelligence team in order to collect data and information;
Performing in-depth market analysis by comparing and aligning on pricing, branding, quality, USP's, ...
Building and maintaining a strong network of internal and external contacts. 
Profiel
Master degree (applied economics, business administration, ...) or equivalent by experience; 
Outstanding analytical skills combined with a proactive approach; 
Excel wizard with the need to work accurately; 
Fluent in Dutch and English, both written and verbal; 
Communicative with a persuasive skill set;
Initiating and persistent;
Discreetly with confidential information.
Aanbod
A competitive salary with benefits such as meal vouchers and insurance.
Flexible working hours and a healthy work-life balance.
20 paid vacation days and 12 WTR days.
An easily accessible work location, no traffic congestion.
Lots of support and an encouraging team of co-workers.
An infectious 'We Are One' can-do mentality.
A people-centric culture where your fitness and mental well-being matter.
Healthy lunches and weekly fruit days.
Lunch breaks and sports facilities in TVH Park, the company's green zone.
Access to LinkedIn Learning and many in-house and external training courses.
Fun afterworks and other optional events (e.g. TVH Kaffee).

Bereken je reistijd
Naar
TVH Parts NV
| Waregem 8790
Dit adres kon niet gevonden worden.
Er kon geen route tussen de twee adressen gevonden worden.
Een exact adres is niet beschikbaar voor deze job. Daarom kan het zijn dat de berekende reistijd afwijkend is in werkelijkheid.
Anderen bekeken ook
Voeg je CV toe
Jobs voor jou zal je betere jobs suggereren gebaseerd op je opleiding, vaardigheden en werkervaring.
De job werd bewaard
Je kan je bewaarde jobs terugvinden onderaan deze pagina, maar ook op de homepage en in Mijn Jobat.
Wil je ze ook op andere toestellen kunnen bekijken? Meld je dan aan.
Nog 28 dagen om te solliciteren
Vereisten
Master (Licentiaat; Universiteit of Hoger Onderwijs Lange Type)

Nederlands, Engels
Aanbod
Onbepaalde duur

Voltijds

Groepsverzekering
Maaltijdcheques
Individuele hospitalisatieverzekering
Extra-legale vakantiedagen
Gelijkaardige jobs
Ontvang per mail jobs op maat
Ontvang nieuwe 'Field marketing, Marktonderzoek en -analyse, Brand management, Operations' jobs in West-Vlaanderen meteen in je mailbox.