Solliciteer nu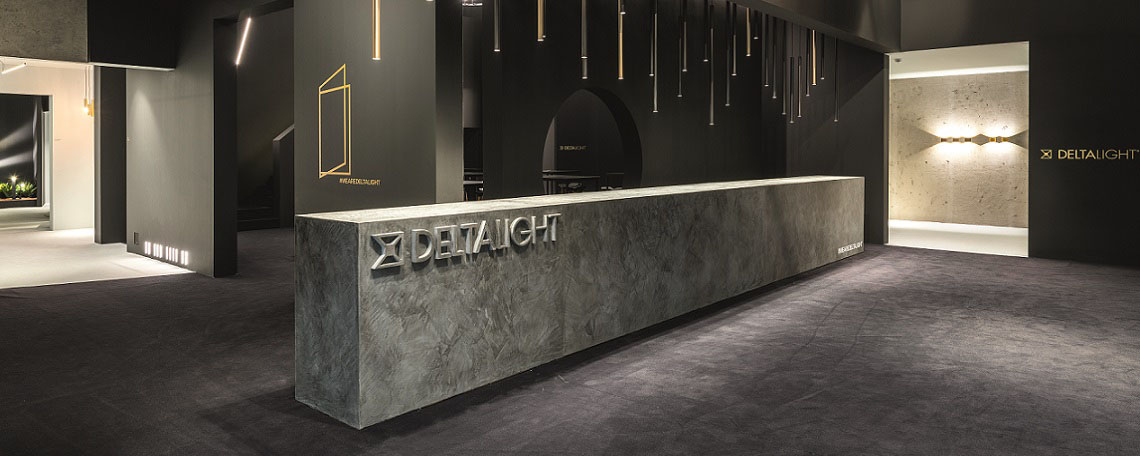 Lighting Advisor
We are looking for a candidate with a great interest in lighting for our headquarter in Wevelgem (Belgium): Lighting Advisor.
West-Vlaanderen
Onbepaalde duur, Voltijds
Staat 12 dagen op Jobat.be
Lighting Advisor
Incorporated in Belgium in 1989 by business manager and designer Paul Ameloot, today Delta Light has developed to become the market leader and trendsetter in architectural lighting. Presenting innovative lighting designs, the company is recognized throughout the world for its subtle blend of ambiance, elegance, functionality, and design, both in interior and exterior lighting.

Over the years Delta Light established its growth based on in-house design, R&D, quality control, testing and production. From design to engineering and prototyping, all the way to production, packaging and stocking… all is handled at the Delta Light headquarters in Wevelgem.
Functieomschrijving
As a Lighting Advisor, you design creative and technical lighting solutions for interior and exterior projects in an international context.
You work in collaboration with our sales department and give support to lighting designers, architects and interior designers. You understand and interpret their ideas.
You manage projects from the concept phase to the development and installation phase of the projects.
You develop cost budgets.
You technically support colleagues and customers (e.g. trainings, on site assistance, solution finding).
You stay ahead of trends and introduce them to colleagues and customers.
Profiel
You have a degree in lighting design, architecture or interior architecture and at least 2 years of experience with Lighting Design in an international context.
Perfect knowledge of Dutch, French and English (verbal and written) is mandatory, knowledge of other languages is a plus.
You are experienced in development of bespoke lighting solutions, and you are passionate about the art of lighting.
You are familiar with Dialux EVO, Autocad, Microsoft Office and Adobe Photoshop, Illustrator and Indesign.
Knowledge in programs such as SketchUp or 3DS Max is also a benefit as it would also good hand drawing skills.
You have good planning and time management skills as well as priority setting ability.
You are willing to travel occasionally within Belgium.
Aanbod
A full time contract within an international, growing family business.
A competitive salary package including benefits and training.
Room for initiative and responsibility.
A team of lovely colleagues.
Anderen bekeken ook
Voeg je CV toe
Jobs voor jou zal je betere jobs suggereren gebaseerd op je opleiding, vaardigheden en werkervaring.
De job werd bewaard
Je kan je bewaarde jobs terugvinden onderaan deze pagina, maar ook op de homepage en in Mijn Jobat.
Wil je ze ook op andere toestellen kunnen bekijken? Meld je dan aan.
Nog 27 dagen om te solliciteren
Vereisten
Master (Licentiaat; Universiteit of Hoger Onderwijs Lange Type)

Minstens 2 jaar ervaring
Nederlands, Engels, Frans
Gelijkaardige jobs
Ontvang per mail jobs op maat
Ontvang nieuwe 'Architectuur' jobs in West-Vlaanderen meteen in je mailbox.