Solliciteer nu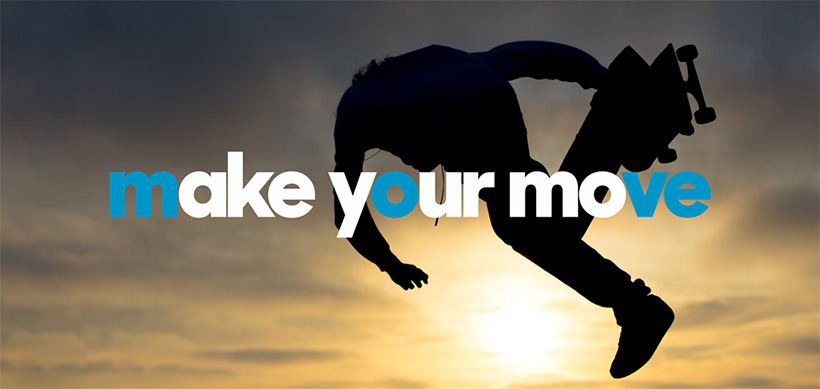 Digital Marketing Project Manager | D'Ieteren Auto | Kortenberg
Brussel
Onbepaalde duur, Voltijds
Staat 12 dagen op Jobat.be
Digital Marketing Project Manager | D'Ieteren Auto | Kortenberg
As official importer of brands like Volkswagen, Audi, Seat, Skoda, Porsche, Lamborghini, Bentley, Bugatti, Yamaha, D'Ieteren is the undisputed market leader in Belgium. 

Driving, moving around and forward: our modes of transport are in revolution and the variety of transport solutions is growing rapidly. In addition to its import activities, D'Ieteren Auto is committed in the development of new services and solutions for becoming a major player in the European mobility of tomorrow. 

The D'Ieteren customer journey includes interactions and touchpoints on & off line (Dealers Stores, Dealers and Brand websites, Customer phone centers, live chat, social media,…).
Functieomschrijving
About the Job : 
As a change agent and expert in the digital domain, the digital project manager ensures a good execution of different projects in the omni-channel sphere and leads the digital maturity advancements in the company.
Missions :
Digital customer experience & Omnichannel vision 
Act as an expert in digital customer experience by providing teams with insights, data driven material, suggestions & tools.
Be close to the customer, by observing digital behavior, sending out surveys and organize working sessions, in line with the methodology defined by the Customer Experience Specialist.
Establish and maintain contacts with the various market players, using your network to keep up to date with the latest developments and trends in the field of digital customer / omnichannel experience (as well as competition channel/industry).
Share within D'Ieteren the latest visions, and trends to increase the digital & omnichannel mindset across the company teams
Think and Build a Digital omnichannel experience at a D'Ieteren scale in order to create a value proposition for the customer benefiting from all the offers and products of the D'Ieteren ecosystem ( car import, car retail, car repair & maintenance, sharing mobility, mobility solutions, electrification solutions). In particular, in close connection with IT. 
Expertise omnichannel user experience 
Translate business and user needs into accurate digital strategies ensuring the digital channel serves those needs at a best level.
Guarantee intuitive experiences by defining user flows & interaction models (both online as offline). Act as a gatekeeper on the wireframes & mockups, components, functionalities, prototypes, etc. and disseminate best practices in terms of user flows & interaction models.
Manages external partners in the area of user interfaces design
Make end-to-end "Expert reviews" of each user flow, with providing clear recommendations on potential for improvements
Understand the IT constraints, challenge where appropriate in finding the best, but also pragmatic solution.
Actively contribute to the set-up of a holistic omni-channel customer experience.
Project Management
Spot new initiatives/projects required to improve D'Ieteren's Omnichannel Experience, define scope and needs for support, and add to the digital roadmap (where priorities are evaluated). 
Provide input for priority setting within the digital roadmap, based in impact and effort, distinguishing between quick wins, and longer term transformational projects.
Build business cases on the evolutions recommended and present well in advance a financial plan (& planning) that will ensure the efficiency of the resources. This includes defining KPI's for success evaluation of projects, quantitative and qualitative elements.
Lead digital and omnichannel projects to a success full end, keeping in mind scope, budget, and timing, including defining and implementing corrective actions in order to guarantee qualitative progress.
Make comprehensive and correct reports about statuses and progress of projects, including for steercos and higher management.
Ensure correct documentation of the implemented projects, training in the field and hand-over back to the business owners.
Manage budget follow up of projects in portfolio
Stakeholder management
Remain close to all the D'Ieteren teams (sales, aftersales, dealers, customer care) for understanding their business needs.
Be close to the IT development teams to enter correctly the projects in the relevant processes and ensure qualitative delivery.
Be able to understand the challenges facing our dealer network, their needs, and balancing this with the needs for customer experience. 
Manage relationships within and outside the company to guarantee the correct progress of the digital transformation. 
Communicate in a positive and inspiring manner to different stakeholders to drive the digital & omnichannel mindset.
Act as a team player, supporting your colleagues on a day to day basis and contribute to the good atmosphere within the digital team.
Profiel
Knowledge       
Digital marketing experience 
Customer journey and user experience experience
Retail experience
Project management
Analytics tools, and Reporting
Bilingual NL/FR with a fluent knowledge of English
Automotive Market Knowledge is a plus but not mandatory
Ecommerce experience is a plus but not mandatory
Experience
Master Degree with +5 Years in a relevant Experience
Project management involving internal/external parties 
Capabilities
Communicate and influence
Listening, Analyzing and Advising the internal customer
Innovate
Working in a team
Personal Characteristics
Be a force of proposal and conviction
Result oriented, strong business mindset and Customer first attitude
Digital native
Agility
Stress management and resilience
Self-development
Be open to feedback
Structured
Aanbod
Join an iconic, market-leading Belgian company with high ambitions for the future of mobility.
Join a company with the means to realise its goals.
Work in a pleasant, multilingual and challenging working environment.
An attractive salary package commensurate with your experience.
Anderen bekeken ook
Voeg je CV toe
Jobs voor jou zal je betere jobs suggereren gebaseerd op je opleiding, vaardigheden en werkervaring.
De job werd bewaard
Je kan je bewaarde jobs terugvinden onderaan deze pagina, maar ook op de homepage en in Mijn Jobat.
Wil je ze ook op andere toestellen kunnen bekijken? Meld je dan aan.
Nog 48 dagen om te solliciteren
Vereisten
Professionele Bachelor (Hoger Onderwijs Korte Type)

Nederlands, Engels, Frans
Gelijkaardige jobs
Ontvang per mail jobs op maat
Ontvang nieuwe 'Digital marketing, Project management' jobs in Brussel meteen in je mailbox.