Postuler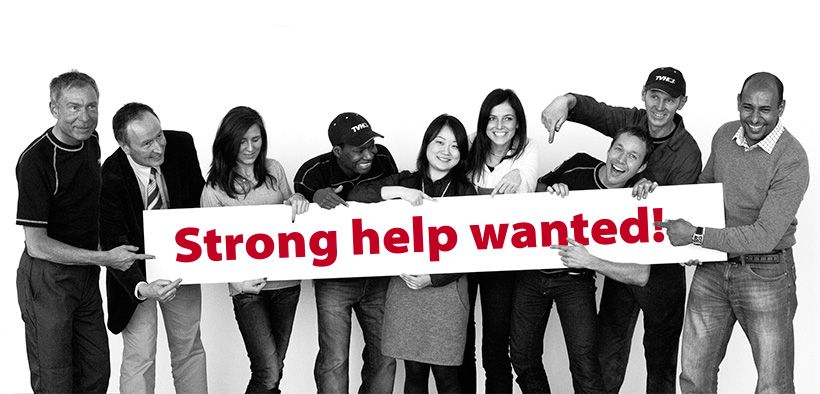 Product Marketing Specialist
Waregem
Durée indéterminée, Temps plein
En ligne depuis 11 jours sur Jobat.be
Product Marketing Specialist
TVH is a global one stop shop for spare parts and accessories for forklift trucks, industrial equipment, agricultural machinery, …  We are present in more than 180 countries and we have more than 60 million spare parts in stock. Together with 4.600 colleagues you are the strength, heart and soul of TVH.

We are looking to hire a motivated Product Marketing Specialist, who will join our Marketing team at the TVH Headquarters (Waregem, Belgium).
Description de la fonction
As Product Marketing Specialist you are responsible for developing and safeguarding a smooth client experience and communication from product search to the moment of purchase specific for engine parts and hydraulics. 
Your responsibilities include the following:
You develop a concrete, impactful and measurable tactical omnichannel marketing plan, as well as related resource and budget planning.

You define the market intelligence and customer needs to build a solid marketing plan.

You define competitive advantages, value propositions and USPs and translate technical expertise into a commercial strategy.

With the customer always at the top of your mind, you create impactful online & offline push and pull content, including campaigns to activate the product groups of your portfolio.

You are responsible for the creation of sales tools to enable our Sales department to market our products effectively. 

You are responsible for the preparation and rollout of commercial training for the regional Sales staff and the resellers.

You prepare and orchestrate product launches in order to make them a success in all EMEA and APAC submarkets.
Profil
You have a Bachelor's Degree in Marketing and at least 3 years of experience in product marketing of which a few years in a technical B2B environment. 
You have a very good knowledge of English. Knowledge of Dutch is a plus. 
You have technical affinity. Knowledge of engine parts and hydraulics is a plus. 
You are an analytical and a result oriented thinker. 
You have affinity with SEO and knowledge of ecommerce. 
You have good copywriting skills. 
You have strong communication skills and you have good commercial storytelling skills. 
You have a high sense of ownership and take initiative.
Offre
An exciting position in an international company with a family atmosphere where people are at the centre.
You are part of a dynamic team, where initiative and entrepreneurship are encouraged.
You will work in an innovative, progressive and technical environment.
At TVH we offer you various possibilities in order to develop yourself personally and professionally such as permanent guidance and professional (internal/external) training courses.
A flexible work arrangement, providing a good balance between work and private life.
An attractive salary package with extra-legal benefits such as group and hospitalisation insurance, luncheon vouchers, corporate restaurant

Calculer votre temps de trajet
À
TVH Parts NV
| Waregem 8790
Cette adresse est introuvable.
Aucun itinéraire n'a pu être trouvé entre les deux adresses.
L'adresse exacte de ce poste n'est pas disponible. Il est donc possible que le temps de trajet calculé soit différent dans la réalité.
D'autres ont aussi consulté
Ajoutez votre CV
Jobs pour vous vous proposera de meilleurs emplois en fonction de votre éducation, de vos compétences et de votre expérience professionnelle.
Le job a été sauvegardé
Vous pouvez retrouver vos jobs sauvegardés sur la page d'accueil ou dans Mon Jobat.
Pour pouvoir les consulter également sur d'autres appareils, connectez-vous.
Encore 28 jours pour postuler
Exigences
Bachelier académique

Anglais
Offre
Durée indéterminée

Temps plein

Assurance groupe
Chèques-repas
Assurance hospitalisation individuelle
Emplois similaires
Recevoir des jobs par e-mail
Recevez de nouveaux jobs pour 'Marketing - Flandre occidentale' dans votre boîte mail.