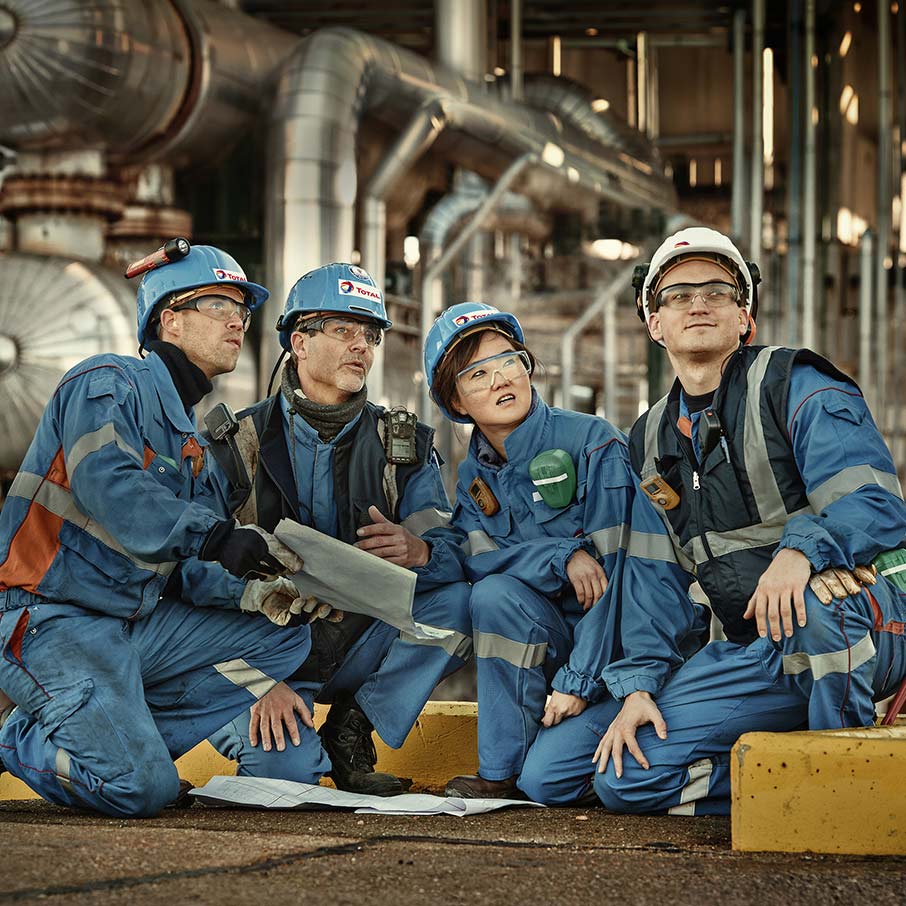 Cost Controller (m/f)
21327BR
Total

| Bruxelles | Durée déterminée, Temps plein
En ligne depuis 29 jours sur Jobat.be
Give your best to better energy and make the commitment with Total. With over 500-plus professions in 130 countries, we offer high safety and environmental standards, strong ethical values, an innovation culture and wide-ranging career development. Be part of the global team whose mission is already shared by 100,000 employees: to make energy better each and every day.
Cost Controller (m/f)
Description de la fonction
The Group searches for Brussels a Cost Controller (m/f) :
* Control and reporting of long term plan, budget and costs made by RC/SG/IS Develop and communicate yearly long term plan and budget for RC/SG/IS
* Collect and verify all costs (OPEX, CAPEX) made by RC/SG/IS departments in Brussels and Paris
* Control, define and approve access of RC/SG/IS to different SAP systems (SOX controls...)
* Verify and validate purchase requests made by different departments
* Follow up and resolve issues related to purchase orders, goods/services receipts, invoicing
* Verify and approve invoices without purchase orders
* Benchmark IS costs (CHEMIS, COMPASS...) and make spot analyses

* Provide appropriate cost management tools to RC/SG/IS's departmentsReport on costs to different departments and services
* Improve existing reporting systems (e.g. new reports, optimisation and automation)
* Improve existing tools and processes for RC/SG/IS's departments to enter budget and costs

* Manage contracts and invoicing with RC/SG/IS's clients Manage contracts (CSAs) with clients, establish yearly work scopes and cost predictions (for clients budgets)
* Invoice clients in a correct and timely manner and provide them answers to their questions related to invoicing
* Improve existing tools and process to invoice clients
Profil
- Financial background - Master degree
- Autonomous, rigorous, communicative and reactive
- Excellent in analysing data, synthesising and organising data and presenting synopsis
- Proficient in spreadsheets (Excel), presentation software (PowerPoint) - knowledge of databases, SAP is preferred
- Fluent in English and French, knowledge of Dutch is a plus
Offre
We offer :
* A contract for 1 year
* The possibility of taking part in projects of great scale and taking responsibilities in a group of world size, which applies the advanced technology.
* A continuing education. Competitive wages and a broad range of extra-legal advantages.
Calculer votre temps de trajet
À Total | Etterbeek 1040
Cette adresse est introuvable.
Aucun itinéraire n'a pu être trouvé entre les deux adresses.
D'autres ont aussi consulté
Postuler maintenant
Postuler maintenant
Le job a été sauvegardé
Vous pouvez retrouver vos jobs sauvegardés sur la page d'accueil ou dans Mon Jobat.
Pour pouvoir les consulter également sur d'autres appareils, connectez-vous.
Encore 10 jours pour postuler
Caractéristiques
Type de fonction :

Contrôle budgétaire

Secteur : Chimie

Bruxelles
Exigences
Master (Licence, Université ou Enseignement Supérieur de Type Long)

Néerlandais, Anglais, Français
Offre
Durée déterminée

Temps plein
Postuler avant le
Recevez de nouveaux jobs par email