Apply now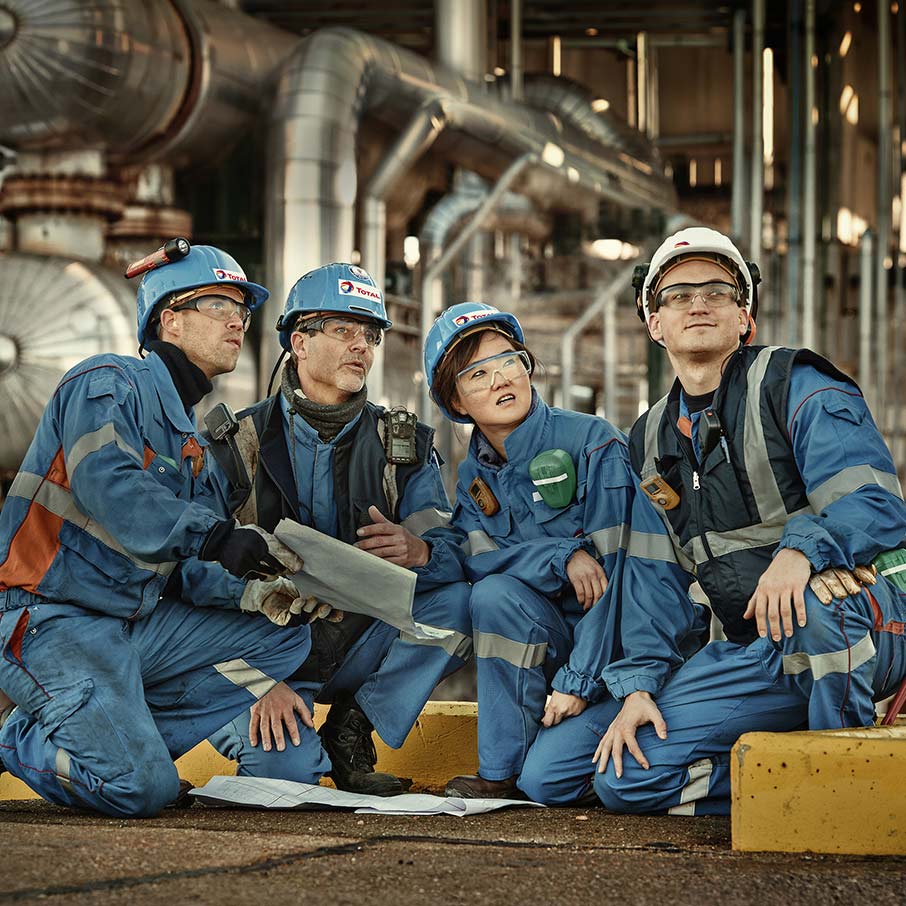 ACCOUNT MANAGER Polymers Automotive (M/F/X)
45941BR
Multiple regions
Full-time
Published on Jobat.be 26 days ago
ACCOUNT MANAGER Polymers Automotive (M/F/X)
Give your best to better energy and make the commitment with TotalEnergies. With over 500-plus professions in 130 countries, we offer high safety and environmental standards, strong ethical values, an innovation culture and wide-ranging career development. Be part of the global team whose mission is already shared by 100,000 employees: to make energy better each and every day.
Job description
The Polypropylene Autmotive department of the Low Carbon Solution division of POLYMERS is looking for "a senior account manager Polymers Automotive (M/F/X)" for mainly the German market.
However also key customers all over Europe will be handled. The Automotive Polymer market in Europe is geared towards competitivity and fast moving specifications with min 3 years commitment (car model lifetime). The pressure for ever lower cost solutions and the overcapacity in Europe results in a highly competitive environment, where operational excellence, differentiation and customer intimacy are the key elements to ensure growth and profitability.
The main challenges for the jobholder will be to maximize group profitability through direct negotiation of price and selling conditions at senior levels within client and OEM organizations. Negotiations must be balanced between short term objectives and long-term relationships and commitment. The jobholder is in charge of the sales budget (volume and profitability) and take advantage of any opportunity to increase it.
The jobholder uses its privileged relationship to grow the business with the Key Account in all aspects (new product development , new supply method, global approach,...)
He/she will be the entry point for customer, marketing, technical, supply chain, finance and management.To carry out your mission, you:
* organize and maintain all business aspects at international key accounts;
* observe evolution of the market structure;
* provide market & sales analysis;
* establish suitable lines of credit;
* plans and proposes a 3 years sales budget;
* make forecast and realize sales to guarantee 100% sourcing reliability for customer.
Profile
We invite you to apply if you have a commercial or science/engineering based university degree with 6 years of commercial experience in the automotive industry.
A financial knowledge and international skills are required. Knowledge/experience of a wide range of taylor made products (200+ products) is a plus, as well as having an experience of working with the automotive OEM's.
Self-organization, hunter approach (you need to gear the developments! ), autonomy and motivation are key elements of the role.
Located in Germany or Belgium.
Fluent in German and English.
In addition a considerable degree of teamwork and strong leadership are required with Credit Management, Customer Service, Local and Central Sales Support staff, other Account Managers and the Business Unit team. Computer skills in order to make analytical reporting, Powerpoint presentations, customer, OEM visits, CRM (SalesForce).

Others also viewed
Add your CV
Jobs for you will suggest better jobs based on your education, skills and work experience.
The job was saved
You can find your saved jobs on the homepage or in My Jobat.
To view them on other devices as well, just log in.
34 days left to apply
Characteristics
Requirements
Master (University or Higher Education Long Type)

English, German
Similar jobs
Receive new 'Business development' jobs in Namur, Liège, Luxembourg, Brussels, Walloon Brabant, Hainaut, Abroad straight to your mailbox.