Apply now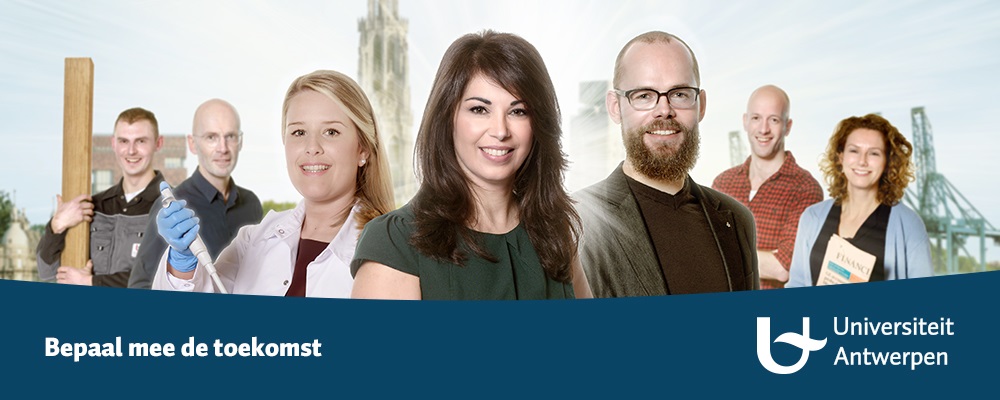 Grants manager
Campus Drie Eiken - Universiteitsplein 1 - 2610 Wilrijk
Permanent, Full-time
Published on Jobat.be 16 days ago
Grants manager
The VIB-UAntwerp Center for Molecular Neurology (Belgium)
is searching for a grants manager to join! The research groups at the center address a broad set of questions related to neurodegenerative brain diseases and peripheral neuropathies, with an emphasis on understanding the genetic etiology and developing diagnostics and treatment methods for these diseases. Approaches range from human genetics and genomics to protein biochemistry and neuronal cell biology, while models include yeast, fly, mouse and pluripotent human cell systems.
As our grant manager, you will be working very closely with Prof. dr. Rosa Rademakers, the Scientific Director and the rest of the scientific staff at all levels.  The function is high profile and demands initiative, creativity, a broad interest in research and ambition. 
Job description
The position includes the following tasks:
Consulting with our research groups to get to know everyone's roles and identify challenging ideas, opportunities and innovative research

Writing applications to obtain national and international funding

Monitoring the results of submitted projects

Go-to-person for tips & tricks on grant proposals and funding

Maintain the center's social media and online presence

Participating in the development and writing of the strategic plan

Keep close contact with VIB HQ and the members of the VIB grants office

Updating publication database
Profile
Should have a Ph.D. or equivalent or at least 5 years of experience in life sciences research

Should have good communication, organizational and writing skills

Should be motivated and independent, while being able to interact effectively with other members of the different research groups

Should have excellent verbal and written communication skills in English;  Dutch language proficiency is a plus

Should be able to work in a fast-paced environment, to meet deadlines and handle stressful situations

Should be familiar with the strategies and methodology of fund raising, both national and international
Offer
A new and challenging job in which you can write your own success story

A competitive compensation package based on expertise and experience

Open-ended contract

Starting date: as soon as possible

Calculate your travel time
To
Universiteit Antwerpen
| Wilrijk 2610
This address could not be found.
We could not find a route between the two addresses.
The exact address for this job is not available. The calculated travel time may differ in reality.
Others also viewed
Add your CV
Jobs for you will suggest better jobs based on your education, skills and work experience.
The job was saved
You can find your saved jobs on the homepage or in My Jobat.
To view them on other devices as well, just log in.
44 days left to apply
Receive new 'Research & development' jobs in Antwerp straight to your mailbox.