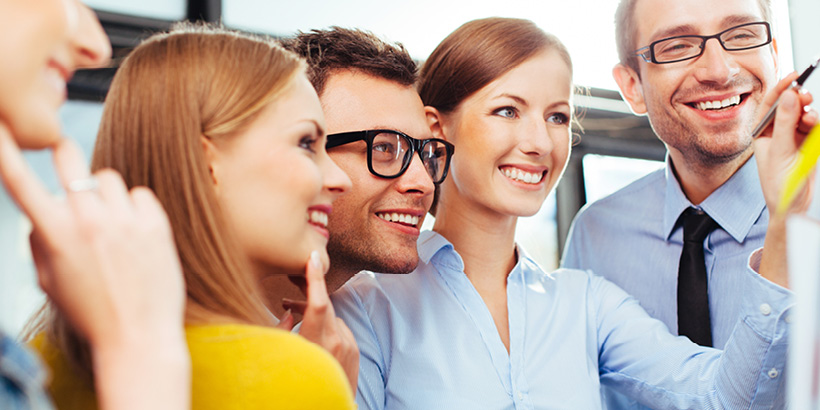 Telemarketer Hungarian
Published on Jobat.be 12 days ago
ASAP has grown to become one of the leading HR Group with 80 locations in Belgium. Recruitment & selection, payroll services and outplacement programs, social service: study finance advice, the "service vouchers" system, the integration of tools, software, etc.), ...

ASAP will focus on the talent, and the development of a long-term relationship, and with the continuous development of their HR knowledge. With great enthusiasm, of course. Or, where do you think that the slogan " Enjoy, it's your Job come from?
Telemarketer Hungarian
Job description
Do you like to call and speak fluent English and Hungarian? Keep reading, we might have an interesting job offer for you!

We are looking for a Hungarian speaking telemarketer in a multinational company in Mechelen.
Are you wondering how your day would be as a telemarketer?

Well, first of all you start your day at 08 am and work 38hours/ week from Monday to Friday. You will be part of a team and together you'll have targets (appointments/leads) to reach. To get your targets you'll have to call the client database and make approximately 90 calls a day. You'll be responsible for new clients and do some market research. You're not responsible for the sale, only for the maintenance of customer relationships and try to make some appointments for the sales responsibles. You will follow all the administration and make the schedule appointments in their system.

Profile
- You can communicate professionally
- You are customer-oriented
- You can handle stress without a problem
- You have some experience in working with a targets
-You preferably have a bachelor degree or an equal experience.
-You can work with Excel without a problem.
-You speak fluent English and Hungarian.

Offer
Our client offers a once in a lifetime experience for a temporary job of 18 months. The company also attaches great importance to personal growth, therefore you'll have a 3 monthly evaluation and there is a compensation in case of positive evaluation. You start with a salary package of 12.4623€ bruto/hour + meal voucher of 7€/day + reimbursement of your train tickets (80%) or bus tickets (71.80%).
More info
Are you interested? Or do you have more questions?
Don't hesitate to contact us:
- by email :
mechelen.office@asap.be
- by phone: 015 28 55 99
Or just apply trough our website!
We will contact you within the 48 hours once we received your CV !
Apply now
Apply now
The job was saved
You can find your saved jobs on the homepage or in My Jobat.
To view them on other devices as well, just log in.
16 days left to apply
Characteristics
Function type:

Telemarketing

Sector: Equipment

Mechelen

(location)
Requirements
Secondary education

Limited experience (< 2 years)
English, Hungarian
Offer
Fixed-term

Full-time

From € 2.050 to € 2.050 per hour

Meal vouchers
Apply before
Receive new jobs by e-mail