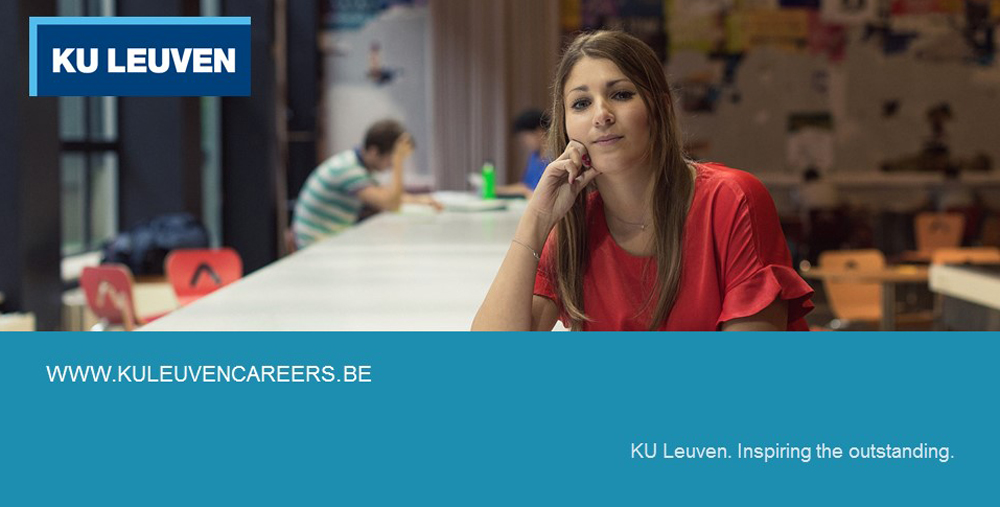 KU Leuven
Working at KU Leuven
 
A job at KU Leuven? Contributing to top-level teaching and research together with 13,000 colleagues. Sounds like something you'd like to be a part of?
KU Leuven is a large organisation with many different environments. Based at various locations in and around Leuven, and across the rest of Flanders and Brussels, KU Leuven comprises about 100 services, faculties and departments, which are often highly diverse. Respect for local identity and diversity within this large organisation is our strength and a defining characteristic of our culture.
Working at KU Leuven means directly or indirectly contributing to high-quality teaching and innovative research. Doing a job that has social relevance.
In view of KU Leuven's international ambitions and the competitiveness inherent in an academic environment, we encourage every employee to develop the same drive and ambition as can be found in the research and teaching to which they contribute.
Working at KU Leuven is quite unique. Why, you may ask? Because innovative insights come to you every day. Because you continuously face new challenges. Because you discover more about who you are, push your boundaries, fulfill your ambitions.
KU Leuven. Inspiring the outstanding
Enter your e-mail to daily receive jobs of KU Leuven.