Apply now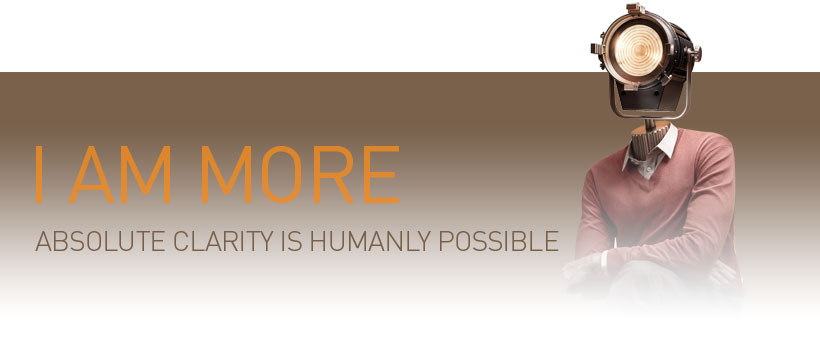 Senior Java Developer with great analytical skills
Brussels
Permanent, Full-time
5 days left to apply
Senior Java Developer with great analytical skills
We are working together with a very nice company in Brussels for a long while already.
They are currently looking for a Senior Java Backend Developer with great analytical skills to join and enforce their dynamic agile scrum team. In this position, you will receive the challenge to analyze and develop new innovative applications with a nice and friendly user-interface. Offcourse there are also existing applications that will need your attention for maintenance and feature enhancements.
What can make this opportunity interesting for you?
Our client is known for their nice company culture which is collegial, pleasant and dynamic with an open communication culture.
The IT manager likes to empower the different IT teams to encourage them to find their own solutions and their own best-way-of-working together.
He strongly believes in autonomous teams.
The company is also known to be very innovative in their industry and in their way of working (which you will notice when you enter the very nice modern building).
Their excellent work-life balance and training possibilities are much appreciated by their employees.
In this position, you will be part of a nice dynamic backend development team which consists out of 12 collaborators of which 6 backend developers.
They are working with interesting technologies such as Java Virtual Machine, Mendix, ...
Next year they would like to migrate their applications to the cloud which will be a nice challenge for the backend development team.
This concerns a permanent internal employee position at our client.
Job description
What will be your main challenge?
As a Senior Java Developer with great analytical skills, you will receive the opportunity to be part of a great dynamically distributed Agile development team.
You will receive the chance to participate in the analysis and development of new applications, features and error solutions and also take part in the operational maintenance, all aimed at delivering maximum value for the business.
You will be able to work on a wide variety of projects that will enable you to further develop your own potential and skills according to your desired professional career path, interests and ambitions.
In addition to your daily activities, you will receive the opportunity to coach/guide junior team members. Sharing knowledge and expertise are an important value in this company. Together everyone achieves more.
You will be encouraged to share your technical expertise to advise on the assessment of new development projects.
Which responsibilities will be trusted to you?
Participating in the development of new, innovative and user-friendly applications on the basis of existing development standards, frameworks, technical and safety guidelines;
Receiving the responsibility for the maintenance and evolution of one or more applications and interfaces used by the organization and it's customers
Providing support and/or taking care of the release management process to the production environment and follow up the go-live;
Communicating directly with internal/external customers about their business processes and needs.
Analyzing and challenging business requirements and turning them into technical solutions by writing a quality and easy to read code. You guarantee quality by means of of test drive development and continuous learning;
Receiving the opportunity to be as a true "software craftsman" to build applications and functions that are of high quality, and generate additional business value.
Guiding less experienced developers by conducting regular code reviews and give feedback and suggestions; proactively take the lead on more complex requests and/or problems;
Actively sharing your knowledge and contribute to the continuous improvement of the team;
Staying up to date with the latest technical developments.
Profile
What are the expected skills and expertise for this challenge?
Several years of professional experience in Java development (with Spring or Hibernate)
Experience with:

Application integration and excellent skills in relational databases;
Delivering end-to-end solutions, taking into account the business processes;
Solving problems and tasks of varying complexity;
Agile development methodologies (Scrum/Kanban).

Insight in the application life cycle management, continuous integration and the necessary tools (e.g. Jira, GitHub, Jenkins, etc.);
Interest to work with Mendix, Java Virtual Machine, ...
Interest to work in a Scrum team
A great passion for learning, self-development and knowledge sharing.
Willing to coach Junior developers
Interest in Cloud technologies (AWS, Azure, private cloud, ...)
What is your profile?
You are fluent in (French AND/OR Dutch) AND English;
You are a highly motivated team player;
You are convinced of the Agile benefits
You have strong analytical skills, a great sense of responsibility and good work ethics;
You can work as a "scientist" to experiment/test, validate assumptions and connect points to arrive at an assessment/solution;
You can translate technical concepts into understandable language;
You can guide junior team members, including, but not limited to, providing explanations, assign tasks for practical exercises, give feedback;
You are patient and you like to help others grow;
You can, if necessary, go through a complete workflow process around "development-start-up".
You are open to continuous change;
Offer
What's in it for you?
A direct permanent contract (contract onbepaalde duur/ CDI) in a growing innovative company
An attractive salary package with extra-legal benefits, flexible hours, the possibility to work remotely, ....
A professional, dynamic, collegial, pleasant and positive environment
Working with a nice IT manager who strongly believes in autonomous teams
Working in a very attractive workplace building (an inspiring and very modern building) and easily accessible by public transport in the center of Brussels.
A position that offers a lot of variation
The possibility to have a strong autonomy, according to your skills and abilities
Training and coaching possibilities to further advance your personal growth
Do you also have boundless energy, confidence in your abilities and the desire to contribute to the success of a growing company?
Would you like to know more about this position?
Don't hesitate and apply now!
Others also viewed
Add your CV
Jobs for you will suggest better jobs based on your education, skills and work experience.
The job was saved
You can find your saved jobs on the homepage or in My Jobat.
To view them on other devices as well, just log in.
5 days left to apply
Requirements
Bachelor following Bachelor

Dutch, English, French
Similar jobs
Receive new 'Application development' jobs in Brussels straight to your mailbox.