Apply now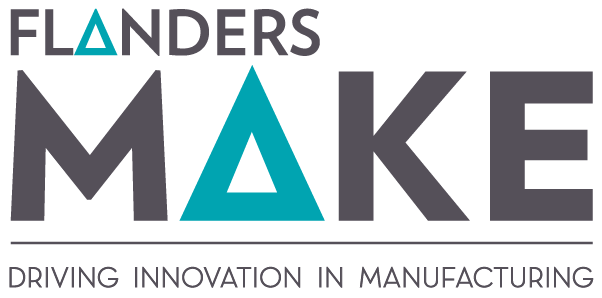 Mechanical Designer
You realise the mechanical design for building smart machines, vehicles and robots to demonstrate and test new technologies.
Heverlee
Permanent, Full-time
Published on Jobat.be 23 days ago
Mechanical Designer
Do you want to take on the challenge of conceiving, designing and building technological prototypes, demonstrations and lab infrastructure? At Flanders Make, you can help build an autonomous tractor, a new transmission, fruit picking robots, drones, smart production cells with cobots, self-driving vehicles, and much more.
Job description
As a mechanical designer, you participate in designing prototypes for industrial customers, demonstrations and research infrastructure:
You conceive and discuss the design requirements with the internal or external customer and examine the practical feasibility;
You create 3D CAD designs using Autodesk Inventor;
You co-conceive demonstrations or lab set-ups. After the completion of your design, you also ensure the actual realisation, building some parts yourself and outsourcing others. You also build business relationships with suppliers.
The ideal candidate contributes to the management and organisation within the lab.
Profile
You have a Master's degree in Electromechanical Engineering and you:
Are able to conceive technical solutions together with fellow researchers;
Are proficient in designing;
Have a hands-on approach to build set-ups;
Are creative and result-oriented;
Take initiative and are focused on cooperation;
Have good social skills, both in Dutch and English, and communicate in an open and assertive way;
Are keen to learn and passionate about new technologies.
Offer
Flanders Make gives you the opportunity to work:
On challenging research projects with concrete applications in companies;
In a young, multidisciplinary and international team;
In direct collaboration with high-tech companies, universities and research organisations and experts abroad.
While taking on a big responsibility and ownership;
In a growing research institution that you can help to shape.
You will get:
The opportunity to further develop your personal competences and expertise;
An open work environment. with a good work-life balance;
A competitive salary with fringe benefits.
We work on projects on 3 sites. Most of your assignments will be situated on our site in Leuven.

Calculate your travel time
To
Flanders Make vzw
| Gaston Geenslaan 8, 3001 Heverlee
This address could not be found.
We could not find a route between the two addresses.
Others also viewed
Add your CV
Jobs for you will suggest better jobs based on your education, skills and work experience.
The job was saved
You can find your saved jobs on the homepage or in My Jobat.
To view them on other devices as well, just log in.
16 days left to apply
Requirements
Master (University or Higher Education Long Type)

Limited experience (< 2 years)
Dutch, English
Similar jobs
Receive new 'Technical design, Research & development' jobs in Flemish Brabant straight to your mailbox.