Apply now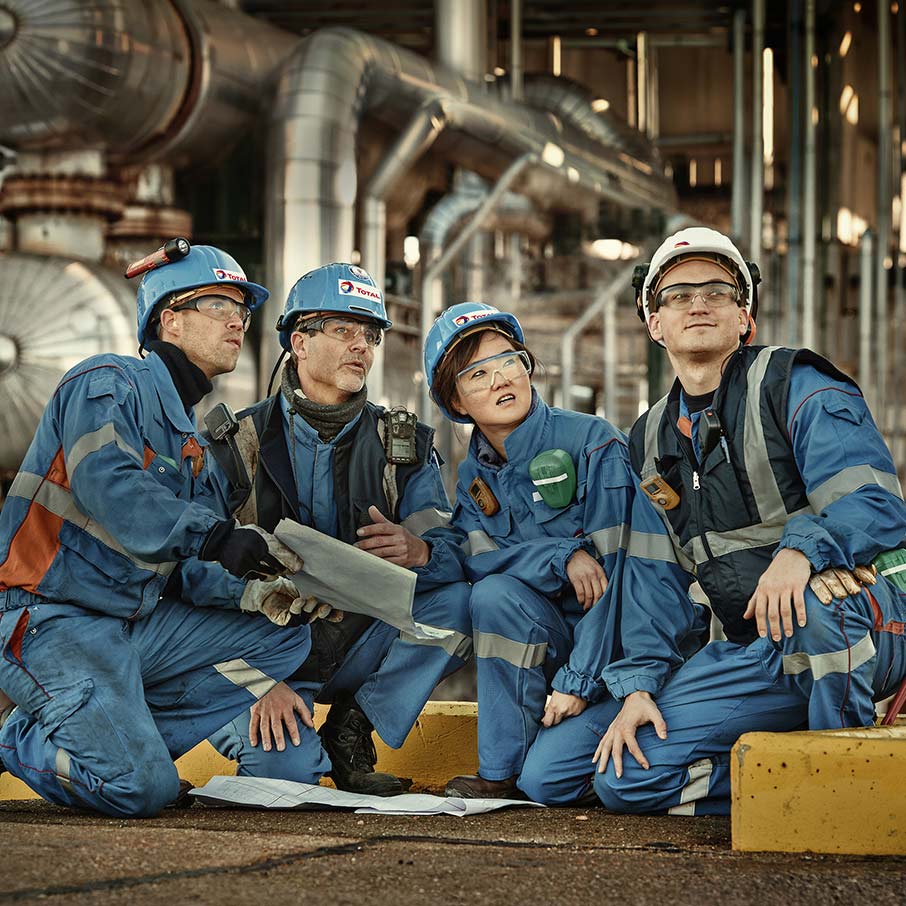 PROCESS SAFETY ENGINEER (M/F/X)
39039BR
Antwerp & Port of Antwerp
Permanent, Full-time
Published on Jobat.be 30 days ago
PROCESS SAFETY ENGINEER (M/F/X)
Give your best to better energy and make the commitment with Total. With over 500-plus professions in 130 countries, we offer high safety and environmental standards, strong ethical values, an innovation culture and wide-ranging career development. Be part of the global team whose mission is already shared by 100,000 employees: to make energy better each and every day.
Job description
The Total Group has been present for 100 years in Belgium and employs more than 4,900 people.

In Antwerp, Total has one of the most efficient integrated platforms for refining and petrochemicals. Total Raffinaderij Antwerpen (TRA) is one of the most modern and diversified refineries in Europe and the largest in Belgium.

The Group is currently looking for a Process Safety Engineer (m/f/x) for the Antwerp Platform.

Your Activities * You will be a key person in the Management of Change (MOC) process, making sure new risks are timely identified in each change;
* You will give practical safetyadvice to the organization (Production, Engineering, Maintenance) so that our production installations are provided with adequate safeguards;
* You will coordinate and participate in periodic safety reviews of our process installations and risk assessment exercises on projects;
* You will coordinate legal compliance safety studies (Seveso);
* You will train people in the domain of process safety (process safety fundamentals, asset integrity program…);
* You will leadinvestigationsof process safety incidents and accidents to identify lessons to prevent them from recurring in the future.
Profile
- You are a Chemical, Mechanical or Electromechanical Engineer, preferably with at least 3 years of relevant experience.
- Good knowledge of process chemistry and/or specialization in safety (Level 1/2 curriculum, or expertise in risk assessment techniques) will be considered a plus in the recruitment process.
- You are willing to achieve a Level 1 in safety during the first years in function.
- You have strong communication skills and can be persuasive when it comes to passing on safety messages. You have an analytical mind and can convert this into practical solutions.
- You are fluent in Dutch and English. A good knowledge of French is a plus.

Do you want to work for a company in which Safety is recognized as the number one value of the Company? Do not hesitate to apply and join our team!
Offer
We offer:
* The possibility of taking part in projects of great scale and taking responsibilities in a group of world size, which applies the advanced technology.
* An evolution of attractive career allowing to immerse you in a new job, a new activity and a new culture.
* A continuing education. Competitive wages and a broad range of extra-legal advantages.

Calculate your travel time
To
Total
| Antwerpen 2030
This address could not be found.
We could not find a route between the two addresses.
The exact address for this job is not available. The calculated travel time may differ in reality.
Others also viewed
Add your CV
Jobs for you will suggest better jobs based on your education, skills and work experience.
The job was saved
You can find your saved jobs on the homepage or in My Jobat.
To view them on other devices as well, just log in.
9 days left to apply
Requirements
Master (University or Higher Education Long Type)

Dutch, English, French
Similar jobs
Receive new 'Technical design' jobs in Antwerp straight to your mailbox.