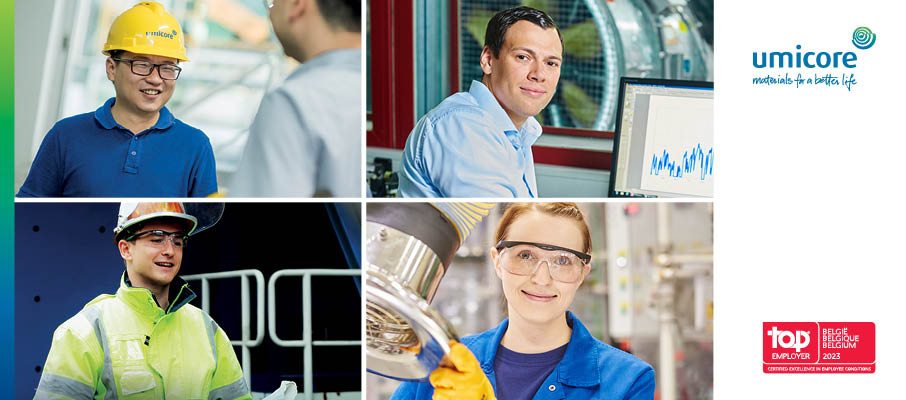 Umicore
Reducing harmful vehicle emissions. Giving new life to used metals. Powering the cars of the future. As a global materials and technology group, we apply our specialist knowledge to offer materials and solutions that are essential to everyday life.

We want Umicore to be a leader in providing and creating material based solutions that contribute to fundamental improvements for people all over the world. And we do that by focusing on three areas: recycling, electrification and clean air. Energised by our collective determination and individual ambitions, Umicore is creating a more sustainable world for future generations. This is challenging and important work. And it is something we are achieving together.

Our teams are at the cutting edge of materials science, chemistry and metallurgy. We have room for operators to work in our state-of-the-art production processes. Our support teams play a critical role in supporting the business growth. Managers at Umicore work on projects that are as exciting as they are challenging. R&D experts develop the technologies that address issues from clean mobility to resource scarcity. 

As anyone at Umicore will tell you, this is a place where you can build a dynamic career. As a growing, future-facing business, we offer a workplace where the scale of our work, the scope of our talent and the range of our opportunities grow with us, giving you the chance to contribute to a variety of exciting work. We understand how important this is to the committed individuals we need in our teams to realise our ambitions. Join us and you can look forward to working in a challenging, stimulating and rewarding environment.
Enter your e-mail to daily receive jobs of Umicore.