Apply now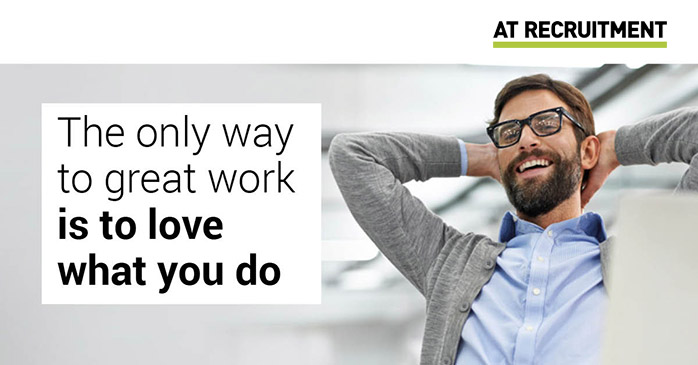 BLOCKCHAIN DEVELOPER (.NET framework) - Freelance or Perm
Antwerpen
Permanent, Full-time
2 days left to apply
BLOCKCHAIN DEVELOPER (.NET framework) - Freelance or Perm
Our customer is an organisation with 15 years of expertise in innovative solutions within the business of case-management and digital automatization. 
They use a software platform that makes versatile use of technologies aimed at the easy exchange of information, applicable within companies and mainly government agencies.
They mainly focus on automating procedures, centralizing and synchronizing data and developing applications with a view to user-friendliness.
For the presentation of an international project, with headquarters in Antwerp, we are currently looking for a Blockchain specialist. If you like blockchains, cryptography and overall solving Rubik's cubes you might be candidate we are eagerly looking for.
Job description
You will have to deal with a variety of projects and a varied job content that looks like this:
You will take various development tasks.

Develop and maintain core framework (.NET) and key software components (blockchain solutions) for a 360 web-based application that centralizes data and user-friendliness;

Proactively question the designs to identify flaws and attack vectors and be a force of proposition;

Put implementation changes up for discussion with local and remote teams, therefore also produce adequate documentation for new features and projects;

Clarify requirements and challenge the

cross-functional team in order to develop high-quality software. Help challenge and clarify requirements;

Help to maintain and improve code quality using industry best practices and tools.
Assure an appropriate level of documentation is created and kept up to date;

Identify bottlenecks and bugs, and devise solutions to these problems.
Profile
Bachelor's degree in Computer Science or related field;

+5 years of experience, preferably in an environment where larger, international projects are

in order;

Experience with software developing (preferably blockchain knowledge of U-Port & DAF, .NET, .NET Core);

Full proficiency of the English language, Dutch is considered a surplus.
Offer
You work for a healthy, innovative and Belgian company with a reputation. You get the opportunity to develop yourself personally and professionally in a stimulating environment.
You will be offered an attractive salary package, flexible working hours, supplemented with extra-legal benefits such as a company car, fuel card, meal vouchers, insurances, etc.).
Freelance employment is also considered as a possible direction.

Calculate your travel time
To
AT RECRUITMENT
| Antwerpen 2000
This address could not be found.
We could not find a route between the two addresses.
The exact address for this job is not available. The calculated travel time may differ in reality.
Others also viewed
Add your CV
Jobs for you will suggest better jobs based on your education, skills and work experience.
The job was saved
You can find your saved jobs on the homepage or in My Jobat.
To view them on other devices as well, just log in.
2 days left to apply
Requirements
Professional bachelor (Higher Education Short Type)

At least 5 years experience
English
Offer
Permanent

Full-time

From € 4.000 to € 5.000 per month

Group insurance
Company car
Petrol card
Meal vouchers
GSM & smartphone
Laptop
Internet cost / Subscription
Individual hospital insurance
Family hospital insurance
Disability insurance
Parking
Additional paid leave
Remote work
Furlough leave
Receive new 'Application development' jobs in Antwerp straight to your mailbox.