Solliciteer nu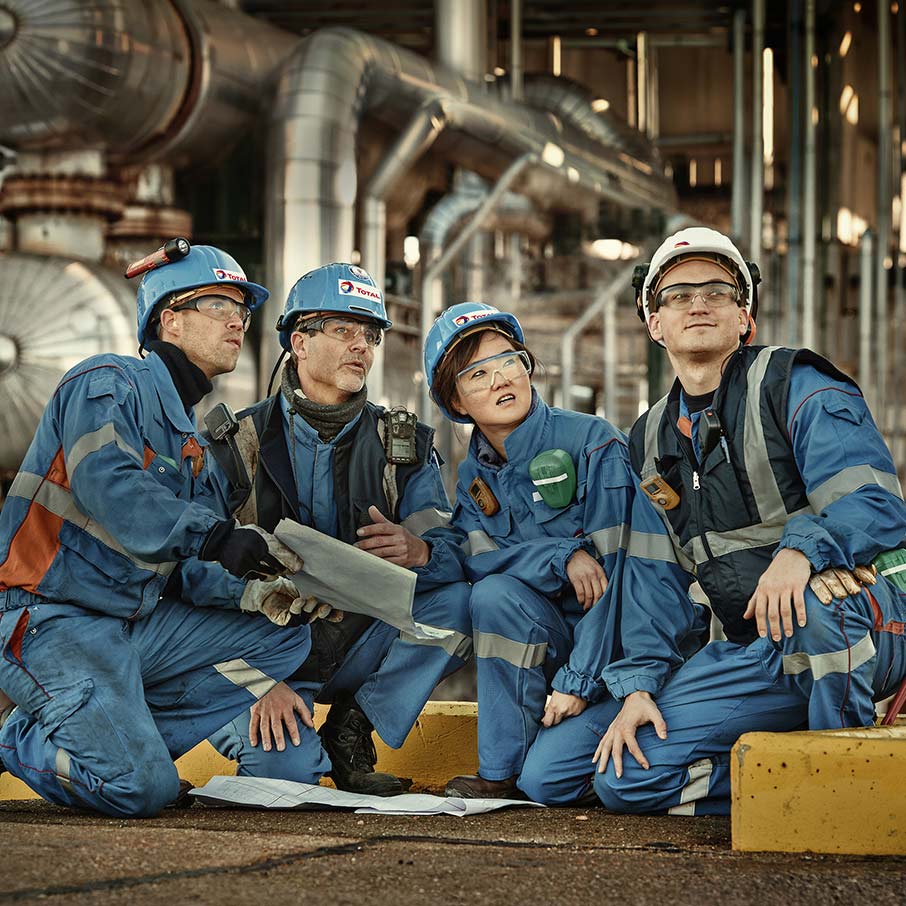 Steam Cracking Recovery Network Leader (M/F/X)
30360BR
Meerdere regio's
Onbepaalde duur, Voltijds
Staat 42 dagen op Jobat.be
Steam Cracking Recovery Network Leader (M/F/X)
Give your best to better energy and make the commitment with Total. With over 500-plus professions in 130 countries, we offer high safety and environmental standards, strong ethical values, an innovation culture and wide-ranging career development. Be part of the global team whose mission is already shared by 100,000 employees: to make energy better each and every day.
Functieomschrijving
Total has been active in Belgium since 1920 and today employs some 4,900 people.

The Group is currently looking for a Steam Cracking Recovery Network Leader (M/F/X) for Total Research & Technology Feluy.

Your tasks: * The Steam Cracking Recovery Network Leader manages a small team (4) of specialists that provides recovery specialists skills and knowledge to Total RC in the area of Base Chemicals production.
* The Steam Cracking Recovery Network Leader is the Chairman of the Steam Cracking Recovery Industrial Network: providing technical assistance for problem solving, building collaboration with sites, implement improvements in support of the core manufacturing priorities (safety, availability, cost control, energy efficiency).
* You develop and maintain Total RC's Best Practices documents, incorporating site experience via the network. You provide training of operational staff.
* You identify opportunities for projects to improve site performance; initiate studies and provide or assigns steam cracking recovery specialist support for studies and in different project phases including start-up (for existing or new grassroots units).
* You provide expert support for process safety in the steam cracking recovery area.
* You develop, promote and support implementation of technology improvements in your expertise field (innovation).

You will be guided from your first day at work: education and training are an intrinsic part of your career. Responsibility, independence and team spirit are key concepts in your commitment to us. In return, we offer you great career opportunities within the company or the Group.
Profiel
* You have a master's degree or PhD in Chemical Engineering or equivalent through experience.
* Senior process engineer with extensive, directly relevant experience and in-depth knowledge of steam cracking recovery operations, technology and design. Relevant knowledge of refining process.
* Minimum of 15 years' experience - Recognized internationally for steam cracking recovery expertise.
* An ongoing relationship with key engineered equipment suppliers and main technology licensors is essential.
* Familiarity with applicable international Codes, Standards and Recommended Practices is required.
* You should be able to establish precise objectives in cooperation with operations.
* Good managerial, organizational and communication skills, good interpersonal relationship.
* You are willing to travel on a regular basis.
* Fluent in English and French.
Aanbod
We offer:
* The possibility of taking part in projects of great scale and taking responsibilities in a group of world size, which applies the advanced technology.
* An evolution of attractive career allowing to immerse you in a new job, a new activity and a new culture.
* A continuing education. Competitive wages and a broad range of extra-legal advantages.

Anderen bekeken ook
Voeg je CV toe
Jobs voor jou zal je betere jobs suggereren gebaseerd op je opleiding, vaardigheden en werkervaring.
De job werd bewaard
Je kan je bewaarde jobs terugvinden onderaan deze pagina, maar ook op de homepage en in Mijn Jobat.
Wil je ze ook op andere toestellen kunnen bekijken? Meld je dan aan.
Nog 18 dagen om te solliciteren
Vereisten
Master (Licentiaat; Universiteit of Hoger Onderwijs Lange Type)

Engels, Frans
Gelijkaardige jobs
Ontvang per mail jobs op maat
Ontvang nieuwe 'Productieverantwoordelijke' jobs in Waals-Brabant, Luxemburg, Luik, Namen, Henegouwen meteen in je mailbox.