Solliciteer nu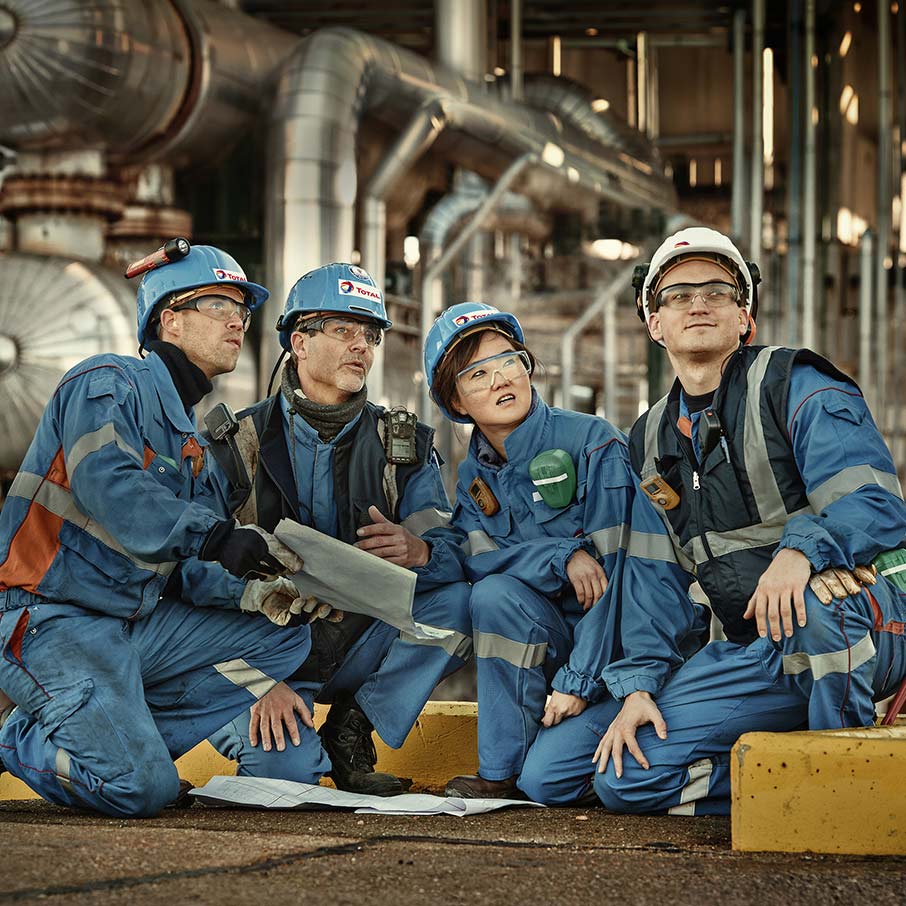 SENIOR ENGINEER SAFETY INSTRUMENTED SYSTEM (M,F,X)
29822BR
Meerdere regio's
Onbepaalde duur, Voltijds
Staat 48 dagen op Jobat.be
SENIOR ENGINEER SAFETY INSTRUMENTED SYSTEM (M,F,X)
Give your best to better energy and make the commitment with Total. With over 500-plus professions in 130 countries, we offer high safety and environmental standards, strong ethical values, an innovation culture and wide-ranging career development. Be part of the global team whose mission is already shared by 100,000 employees: to make energy better each and every day.
Functieomschrijving
Within the Refining & Chemical Branch of TOTAL, Total Olefins Antwerp and its cracker represent a major part of the integrated complex of the group Total in Antwerp, together with the Total Antwerp Refinery and the polyethylene plant.

The Antwerp Platform is looking for an SENIOR ENGINEER SAFETY INSTRUMENTED SYSTEM (SIS) (M,F,X) .

Your Missions are:
* Development and realization of soft- and hardware modifications on Safety Instrumented System (SIS), safety Programmable Logic Controllers (PLCs) and machine monitoring systems.
* Technical and general support to other departments concerning SIS competence, monitoring systems and PLC systems.
* Periodic update of long term capital investment plan, according life cycle of systems, to prevent obsoleteness.
* Participation and Development of large multidisciplinary projects up to +/- 500 k€ including coordination of engineering phases, procurement of materials and services, coordination of project works, start-up, commissioning and training.
* Management of SIS technical data, including validation of safety test instructions and calculated SIL levels.
* SIS representative in HAZOP / LOPA
* Follow up of SIS KPI's and communicating the results to the organization.
Profiel
* You have a Master degree in engineering electronics or electro mechanics, or equivalent based on experience, and a functional safety engineer certificate with a minimum of 5 years expertise in:
- Classic instrumentation in a petrochemical environment.
- Lifecycle management of SIS. (IEC61508, IEC61511)
- Development and troubleshouting of various safety PLC's and monitoring systems
(preferentially: Honeywell FSC / Safety Manager, Hima Himatrix / Hiquad / Himax, Schneider
Modicon, Bently Nevada).
* You are fluent in both Dutch and English, French is a plus.
* You demonstrates a high level of self-discipline, has a high standard on quality and safety, has a pragmatic and analytical approach.
* You are both well organized and stress resilient with good communication skills and a team player, but can also work independently in a complex and fast changing environment.

Anderen bekeken ook
Voeg je CV toe
Jobs voor jou zal je betere jobs suggereren gebaseerd op je opleiding, vaardigheden en werkervaring.
De job werd bewaard
Je kan je bewaarde jobs terugvinden onderaan deze pagina, maar ook op de homepage en in Mijn Jobat.
Wil je ze ook op andere toestellen kunnen bekijken? Meld je dan aan.
Nog 12 dagen om te solliciteren
Vereisten
Master (Licentiaat; Universiteit of Hoger Onderwijs Lange Type)

Nederlands, Engels
Gelijkaardige jobs
Ontvang per mail jobs op maat
Ontvang nieuwe 'Onderhoud liften en automatische systemen' jobs in West-Vlaanderen, Oost-Vlaanderen, Antwerpen, Limburg, Vlaams-Brabant meteen in je mailbox.