Solliciteer nu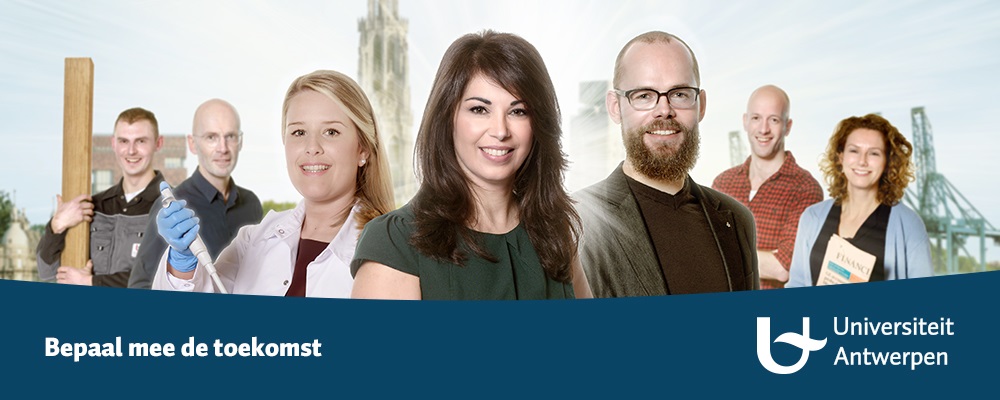 Lab manager
Campus Drie Eiken, Universiteitsplein 1, 2610 Wilrijk
Bepaalde duur, Deeltijds
Nog
2 dagen
om te solliciteren
Lab manager
Let's shape the future - University of Antwerp
The University of Antwerp is a dynamic, forward-thinking university. We offer an innovative academic education to more than 20 000 students, conduct pioneering scientific research and play an important service-providing role in society. With more than 6000 employees from 100 different countries, we are helping to build tomorrow's world every day. Together we push back boundaries and set a course for the future – a future that you can help to shape.
SINAPS (Scientific Initiative for Neuropsychiatric and Psychopharmacologic Studies), a collaboration between the Collaborative Antwerp Psychiatric Research Institute (CAPRI) of the University of Antwerp and the Psychiatric Hospital Duffel, is seeking to fill a part-time (80%) vacancy for a
Lab manager in the area of Neuroscience and Psychiatry
SINAPS performs academic studies mainly focussed on clinical and preclinical research into neuroinflammatory abnormalities in psychotic and mood disorders, clinical trials commissioned by the pharmaceutical industry and in-house clinical studies on evidence-based psychiatric medicine. We are in need of a study and lab manager able to combine a function as coordinator of our academic research projects and as general lab supervisor for our unique Corsellis-UA psychiatric brain bank and day to day lab logistics and maintenance.
Functieomschrijving
Your tasks will comprise of:
Execution of preclinical lab experiments (ELISA's, HPLC, immunohistochemical stainings, animal experimentation,...);

Management of our Corsellis-UA brain bank (see

https://www.sinapsduffel.com/hersencollectie

);

General supervision of lab logistics, maintenance of infrastructure, hygiene and safety regulations,...
Profiel
You hold at least a bachelor in biomedical sciences, biology or equivalent background.

Experience with at least some preclinical research techniques (immunoassays, IHC, cell culture, animal experimentation, proteomics...) is a prerequisite.

Experience with research in the field of neuroscience, specifically in the field of neurology or psychiatry, is an asset.

Experience with post-mortem (brain) tissue processing / research is a strong asset.

You are quality-oriented, conscientious, creative, positive and team-minded.

Knowledge of Dutch is an advantage.
Aanbod
a contract with the University of Antwerp as a specialist staff member-expert for 50% for a period of 1+1 years, optionally renewable after positive evaluation;

a contract with the University Psychiatric Center Duffel for 30% for a period of 1+1 years, optionally renewable after positive evaluation;

the position is immediately available;

a dynamic and stimulating work environment.

Bereken je reistijd
Naar
Universiteit Antwerpen
| Wilrijk 2610
Dit adres kon niet gevonden worden.
Er kon geen route tussen de twee adressen gevonden worden.
Een exact adres is niet beschikbaar voor deze job. Daarom kan het zijn dat de berekende reistijd afwijkend is in werkelijkheid.
Anderen bekeken ook
De job werd bewaard
Je kan je bewaarde jobs terugvinden onderaan deze pagina, maar ook op de homepage en in Mijn Jobat.
Wil je ze ook op andere toestellen kunnen bekijken? Meld je dan aan.
Nog
2 dagen
om te solliciteren
Vereisten
Professionele Bachelor (Hoger Onderwijs Korte Type)

Nederlands
Ontvang per mail jobs op maat
Ontvang nieuwe 'Klinisch onderzoek' jobs in Antwerpen meteen in je mailbox.