Solliciteer nu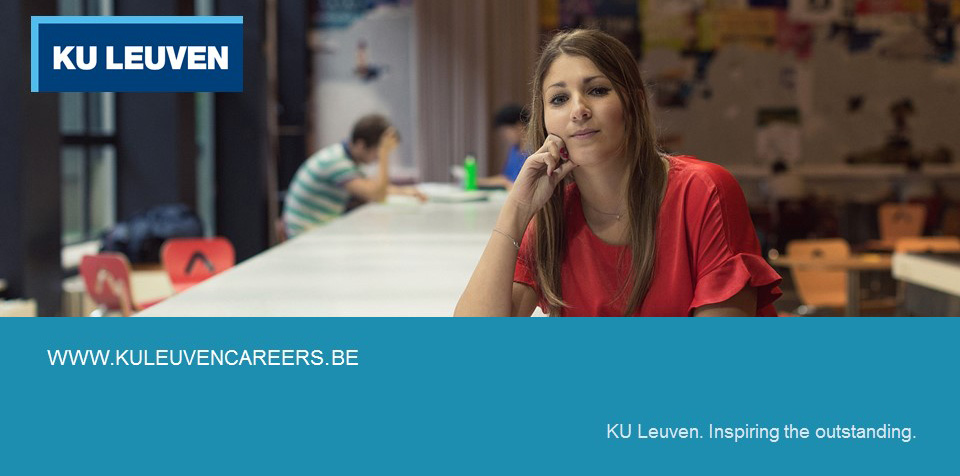 Intellectual Property Officer
Leuven
Onbepaalde duur, Voltijds
Staat 4 dagen op Jobat.be
Intellectual Property Officer
Are you curious about the activities of KU Leuven's highly acclaimed researchers? Do you want to contribute to making KU Leuven's expertise and innovative technologies available to society? KU Leuven Research & Development (LRD) builds bridges between science and industry. By transferring knowledge and technologies to society and the marketplace, LRD advances the impact of research results on the lives of people around the globe. LRD has a strong tradition of collaborating with industry, securing and licensing intellectual property rights, creating spin-off companies and stimulating knowledge-driven regional development. LRD supports researchers throughout the entire knowledge and technology transfer process and helps them to best leverage the societal and economic potential of their research. Ranked as Europe's most innovative university by Thomson Reuters the past four years, KU Leuven has an enormous potential of developing new groundbreaking innovations. You can help to maximize the societal benefit of these innovations together with nearly 100 enthusiastic colleagues.
Functieomschrijving
KU Leuven Research & Development is currently looking for a scientist to strengthen its team of intellectual property officers. You manage the university's intellectual property rights portfolio and are involved in:
assessing the feasibility and market potential of research results and inventions;
execution and follow up of patent proceedings;
finding industrial partners;
drafting of various agreements, such as non-disclosure agreements, joint ownership agreements and license agreements.
Profiel
You have obtained a masters and/or Ph.D. degree in engineering sciences, physics or equivalent;
You have experience in assessing the patentability of inventions and in drafting patent applications, or you are extremely motivated to get into this matter;
You are interested in legal aspects and are willing to quickly get up to speed in the domain of intellectual property;
You are eager to learn more about new scientific matter;
You have a hands-on mindset, you are flexible and stress resistant, and able to meet deadlines;
You are fluent in Dutch and English, or you are fluent in English and willing to learn to speak and write Dutch.
Aanbod
A full time job (80% is also possible) of indefinite duration right in the heart of Leuven. We provide training opportunities.
The possibility to be closely involved and assume responsibilities in the exploitation of research results of our research groups.
Bereken je reistijd
Naar
KU Leuven
| Leuven 3000
Dit adres kon niet gevonden worden.
Er kon geen route tussen de twee adressen gevonden worden.
Een exact adres is niet beschikbaar voor deze job. Daarom kan het zijn dat de berekende reistijd afwijkend is in werkelijkheid.
Anderen bekeken ook
De job werd bewaard
Je kan je bewaarde jobs terugvinden onderaan deze pagina, maar ook op de homepage en in Mijn Jobat.
Wil je ze ook op andere toestellen kunnen bekijken? Meld je dan aan.
Nog
21 dagen
om te solliciteren
Vereisten
Master (Licentiaat; Universiteit of Hoger Onderwijs Lange Type)

Engels
Aanbod
Onbepaalde duur

Voltijds

Groepsverzekering
Laptop
Individuele hospitalisatieverzekering
Hospitalisatieverzekering voor familie
Invaliditeitsverzekering
Bedrijfsfiets
Eco Cheque
Opleiding
Opvang kinderen
Extra-legale vakantiedagen
Thuiswerk
Anciënniteitsverlof
Ontvang per mail jobs op maat
Ontvang nieuwe 'Projectleider R&D' jobs in Vlaams-Brabant meteen in je mailbox.