Solliciteer nu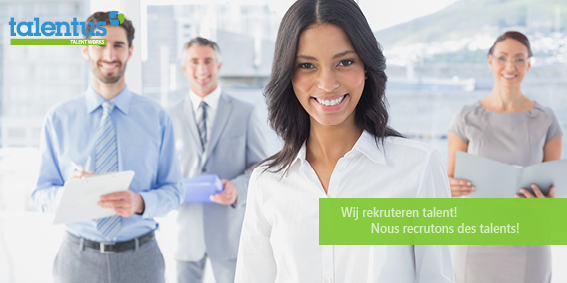 Customer Care Professional FR/ENG/DUTCH (m/w)
Watermaal-Bosvoorde
Voltijds
Customer Care Professional FR/ENG/DUTCH (m/w)
Functieomschrijving
Responding to customer by phone with the highest service level and the highest level of accuracy and completeness. Handling questions with regards to the loyalty program. Handling maintenance (if necessary) with regards to the card member life cycle (change of address, updating payment methods, etc.). Maintaining good relationships with all departments to quickly resolve potential customer issues that are expressed during their call. Recognizing when help is required and asking for support from team leaders or senior colleague. Explaining the details of the job to new hires in a clear, concise and accurate way in order to help with on boarding new colleagues. Working in a disciplined way, with high level of accuracy. Respecting confidentiality with regards to all customer DATA. Being flexible in adhering to different shifts in call centre. Our client is a great and well-known financial company! few or no precedent product knowledge is required, the function can be executed with a minimum level of experience and education and is done instructed and supervised by a manager. understand and correctly interpret known data within well-defined procedures. execute the tasks is a systematic way within a clear task description, with step-by-step supervision of a manager. transfer own knowledge and transfer way of working in a formal and informal way. answer correctly and in a structured way the most common questions from customers according to set rules and procedures. Able to correctly report on data and incidents. treat others fair, respect confidentiality and approach others in an honest way.
Profiel
French, Dutch and English have no secret for you and you have a good knowledge of MS Office! A friendly working environment within the financial sector.
Aanbod
An attractive remuneration package with fringe benefits. An ambitious and dynamic team that invests in growth, development and expansion. We place great importance on doing what is right, what is best and what is innovative. A job with variety, room for ideas and initiative.

Bereken je reistijd
Naar
Talentus
| Watermaal-Bosvoorde 1170
Dit adres kon niet gevonden worden.
Er kon geen route tussen de twee adressen gevonden worden.
Een exact adres is niet beschikbaar voor deze job. Daarom kan het zijn dat de berekende reistijd afwijkend is in werkelijkheid.
Anderen bekeken ook
Voeg je CV toe
Jobs voor jou zal je betere jobs suggereren gebaseerd op je opleiding, vaardigheden en werkervaring.
De job werd bewaard
Je kan je bewaarde jobs terugvinden onderaan deze pagina, maar ook op de homepage en in Mijn Jobat.
Wil je ze ook op andere toestellen kunnen bekijken? Meld je dan aan.
Nog
27 dagen
om te solliciteren
Ontvang per mail jobs op maat
Ontvang nieuwe 'Customer service' jobs in Brussel meteen in je mailbox.