Postuler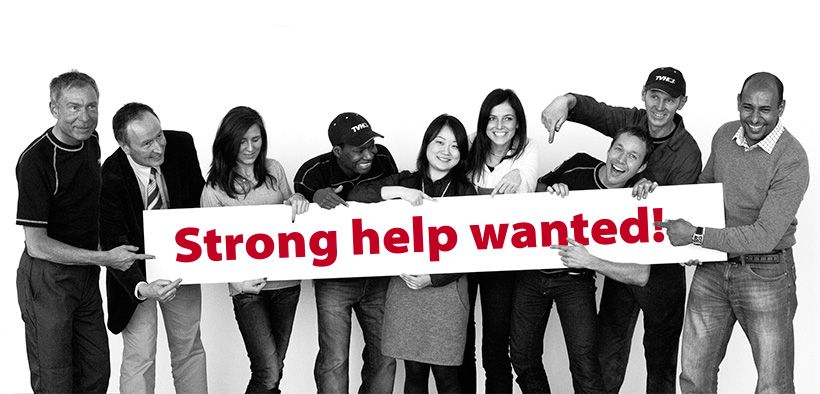 Security Administrator
Waregem
Durée indéterminée, Temps plein
En ligne depuis 11 jours sur Jobat.be
Security Administrator
TVH is a global one stop shop for spare parts and accessories for forklift trucks, industrial equipment, agricultural machinery, …  We are present in more than 180 countries and we have more than 60 million spare parts in stock. Together with 4.600 colleagues you are the strength, heart and soul of TVH.
Description de la fonction
As Security Administrator you help safeguard the organization's private and cloud networks, system and solutions. You plan and carry out security measures to protect sensitive data and prevent system infiltrations and cyber-attacks. 
You complete thorough risk assessments, identify network vulnerabilities and create security solutions or configure systems to enhance existing security features. 
In case of security threats you respond immediately and effectively resolve technical faults. You accurately document and develop post incident activities through reports and mitigations following security breaches. 
Within the organizations data center you maintain the security infrastructure equipment to ensure business continuity and minimize the risk of security faults and failures. 
You also provide security for public cloud based digital platforms and make sure all measures are in place to protect the data of the TVH Parts Holding. 
You actively participate in the execution of security projects on both the private and public constellations. You intensively contribute to achieving the defined project goals and give the necessary support to your IT colleagues where needed. 
You check and manage user/device access to our Security services to ensure that the security of the Infrastructure  systems and the data residing on these platforms are safeguarded.
To guarantee optimal support and facilitate knowledge transfer, you prepare and maintain the documentation of all security components, projects and interventions related to the Security infrastructure and have them validated by the Product Owner
Profil
Must have 
At least 3 years of experience within a similar role
Proven record of being self-motivated and showing initiative
Basic knowledge of security risks, controls, architectures, and environments
Experience with Windows Operating System and administration
Basic knowledge of IT network concepts and processes
Knowledge of TCP/IP networking. DNS, DHCP and security protocols
Knowledge of Security infrastructure (Firewalls, IDS/IPS, Endpoint Security, etc.)
Ability to troubleshoot and resolve problems in a technical environment
Ability to demonstrate good customer diplomacy skills and problem ownership
Ability to document and communicate security topics in a clear way
Good knowledge of the English language
Able to work both independently and as part of a team
Initiator with perseverance and a flexible approach
Strong analytical and problem solving skills
Accurate, methodical and committed and used to work under pressure

Nice to have 
Experience with Linux, PowerShell, and other administration platforms and Operating Systems are a plus.
Offre
An exciting position in an international company with a family atmosphere where people are at the centre.
You are part of a dynamic team, where initiative and entrepreneurship are valued.
You arrive in an innovative, progressive and technical environment.
Numerous opportunities for personal development, among other things through permanent guidance and professional (internal/external) training courses.
A flexible work arrangement with attention for a good balance between work and private life.
An attractive salary package with extra legal benefits such as a company car, group and hospitalization insurance, luncheon vouchers, corporate restaurant ...

Calculer votre temps de trajet
À
TVH Parts NV
| Waregem 8790
Cette adresse est introuvable.
Aucun itinéraire n'a pu être trouvé entre les deux adresses.
L'adresse exacte de ce poste n'est pas disponible. Il est donc possible que le temps de trajet calculé soit différent dans la réalité.
D'autres ont aussi consulté
Ajoutez votre CV
Jobs pour vous vous proposera de meilleurs emplois en fonction de votre éducation, de vos compétences et de votre expérience professionnelle.
Le job a été sauvegardé
Vous pouvez retrouver vos jobs sauvegardés sur la page d'accueil ou dans Mon Jobat.
Pour pouvoir les consulter également sur d'autres appareils, connectez-vous.
Encore 28 jours pour postuler
Offre
Durée indéterminée

Temps plein

Assurance groupe
Voiture d'entreprise
Chèques-repas
Assurance hospitalisation pour la famille
Emplois similaires
Recevoir des jobs par e-mail
Recevez de nouveaux jobs pour 'Production & support' dans votre boîte mail.