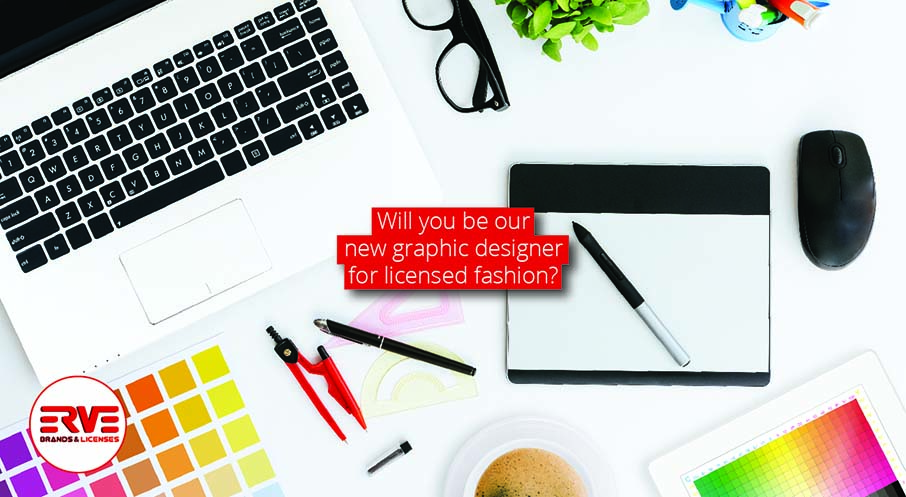 License Contract Manager
We are looking for a new colleague in order to strengthen our enthusiastic team: a License Contract Manager.
Erve Europe

| Bruxelles | Durée indéterminée, Temps plein
En ligne depuis 6 jours sur Jobat.be
Erve Europe is a European leader in character licenses and brands. We produce branded fashion and apparel featuring TV, film, cartoon and video game heroes. As part of Erve Group, we have six offices across three continents and we control the supply chain between raw materials and stores. Starting with our in-house design team and portfolio of licenses, we source, produce, pack and transport collections at the request of major fashion retailers. With more than 34 years in the industry, our dynamic team values growth, transparency and customer focus. Our exceptional quality and sustainable practices have earned us a reputation for excellence. Our head office and showroom are located in Zaventem near Brussels.
License Contract Manager
Description de la fonction
You will prepare business plans and analyze contract proposals, zeroing in on all legal implications.
You will provide support on legal matters and will be responsible for all administration regarding contracts.
You will negotiate contracts in collaboration with the license team.
You will develop a strong understanding of licensors' needs and you are able to align them with the company's expectations as we design and produce collections.
You will back up the approval team as they coordinate design and styling approvals with licensors.
Profil
You are in possession of a Master's degree.
You have a minimum of three years' experience in a similar role (business, law or a field involving contracts).
You have a critical eye and a passion for effective administrative procedures.
You have strong negotiation and analytical skills for reviewing contracts.
You approach negotiations in a friendly, personable manner.
You are proactive, diligent and solution-oriented.
You are able to manage time efficiently and you thrive on a structured way of working.
You possess strong communication skills in English and Dutch.
You have excellent knowledge of Microsoft Excel.
Offre
The succesful candidate receives:
A varied and rewarding role in the international licensing sector (full time/ part time).
Experience in the fashion and entertainment industries.
A chance to enhance your skills.
Opportunities for professional development, expanding on your industry expertise.
Support from regional and international counterparts.
Empowerment to lead your own projects as part of our unique 'Level 8' business model.
A collaborative working environment that acknowledges success.
A competitive salary, excellent working conditions and various benefits.
Plus d'info
HeadCount
Ân Bontemps (Van der Erve)
+32 3 451 23 98
Business Park King Square Veldkant 33a 2250 Kontich
D'autres ont aussi consulté
Postuler maintenant
Postuler maintenant
Le job a été sauvegardé
Vous pouvez retrouver vos jobs sauvegardés sur la page d'accueil ou dans Mon Jobat.
Pour pouvoir les consulter également sur d'autres appareils, connectez-vous.
Encore 33 jours pour postuler
Caractéristiques
Type de fonction :

Juriste d'entreprise

Secteur : Production textile

Bruxelles
Exigences
Master (Licence, Université ou Enseignement Supérieur de Type Long)

Au moins 2 ans d'expérience
Néerlandais, Anglais
Offre
Durée indéterminée

Temps plein
Postuler avant le
Recevez de nouveaux jobs par email