Postuler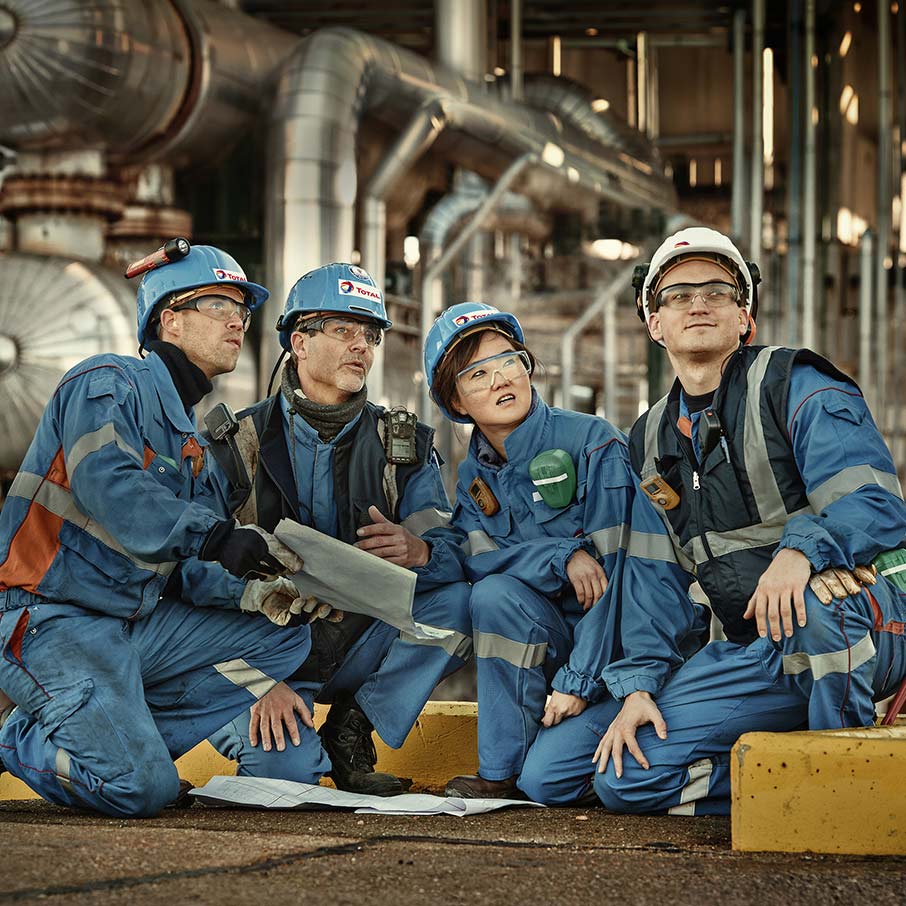 Junior Process Engineer (M/F/X)
25993BR
Anvers & Port d'Anvers
Durée indéterminée, Temps plein
En ligne depuis 16 jours sur Jobat.be
Junior Process Engineer (M/F/X)
Give your best to better energy and make the commitment with Total. With over 500-plus professions in 130 countries, we offer high safety and environmental standards, strong ethical values, an innovation culture and wide-ranging career development. Be part of the global team whose mission is already shared by 100,000 employees: to make energy better each and every day.
Description de la fonction
Within the Refining & Chemical Branch of TOTAL, Total Olefins Antwerp and its cracker represent a major part of the integrated complex of the group Total in Antwerp, together with the Total Antwerp Refinery and the polyethylene plant. The technical services for the Petrochemical units are organized into shared services departments; one of those is Process Engineering & Technical Support(PE&TS).

In this context our Head of Process Engineering & Technical Support Base Chemicals (PE&TS) in the Antwerp Platform is looking for a JUNIOR PROCESS ENGINEER. He/She will provide process support to the operations team through a process follow-up, optimization and troubleshooting of the assigned units. His/her goal is to maximize the availability and the valorization and to ensure compliance with HSE requirements.

Missions:
* Your goal is to improve the HSE concerns, the availability and the reliability of the units and to maximize the performance of the units.
* You have to assure thorough, accurate and pro-active process follow-up/support and optimization and troubleshooting of the assigned units on a daily and long term basis by using some simulation softwares (Proll, Aspen, Pegasys,…).
* You participate to the annual budget exercise and the strategic long term plan.
* As the site representative for RC network(s), you are the key player in Management of Change and associated objectives.
* You are responsible for the accurate, detailed and auditable process technical reports.
* You develop and maintain the follow-up of process studies by the third parties.
Profil
* You have a Civil Engineer or Bio Engineer in Chemicals with no or limited working experience; or a Master in Industrial Engineering with several years of working experience in a process engineering department.
* You can manage multitasks, set priorities and objectives and synthesize problems and solutions.
* You have a good knowledge (both writing and speaking) of Dutch and English, French is a plus.
Offre
We offer:
* The possibility of taking part in projects of great scale and taking responsibilities in a group of world size, which applies the advanced technology.
* An evolution of attractive career allowing to immerse you in a new job, a new activity and a new culture.
* A continuing education. Competitive wages and a broad range of extra-legal advantages.

Calculer votre temps de trajet
Cette adresse est introuvable.
Aucun itinéraire n'a pu être trouvé entre les deux adresses.
L'adresse exacte de ce poste n'est pas disponible. Il est donc possible que le temps de trajet calculé soit différent dans la réalité.
D'autres ont aussi consulté
Le job a été sauvegardé
Vous pouvez retrouver vos jobs sauvegardés sur la page d'accueil ou dans Mon Jobat.
Pour pouvoir les consulter également sur d'autres appareils, connectez-vous.
Encore
23 jours
pour postuler
Exigences
Master (Licence, Université ou Enseignement Supérieur de Type Long)

Néerlandais, Anglais, Français
Offre
Durée indéterminée

Temps plein
Recevoir des jobs par e-mail
Recevez de nouveaux jobs pour 'Responsable procédé de production - Anvers' dans votre boîte mail.