Postuler


(Junior) Key Accountmanager projets (HVAC & Electriciens)
1 m/f for Flanders region
1 m/f for Flanders region
Durée indéterminée, Temps plein
Encore 2 jours pour postuler
(Junior) Key Accountmanager projets (HVAC & Electriciens)
ITW
(NYSE:ITW) is a Fortune 200 global multi-industrial manufacturing leader with revenues totaling $14.8 billion in 2018. The company's seven industry-leading segments leverage the unique ITW Business Model to drive solid growth with best-in-class margins and returns in markets where highly innovative, customer-focused solutions are required. ITW has more than 50,000 dedicated colleagues in operations around the world who thrive in the company's unique, decentralized and entrepreneurial culture. To learn more about the company and the ITW Business Model, visit
www.itw.com
.
Description de la fonction
KAM develops a long-term relationship and profitable growth with the target end users in our focus trade
HVAC and electricians

.

You are a strategic partner and advisor for the client, discover new opportunities and solutions to create mutual benefit. You will know the market and applications and provide solutions to fulfil the customer needs. You are willing to attend workshops and network events to become the expert in this field.
Key responsibilities
Responsible for

the focus segments HVAC and electricians focusing

on long term profitable growth with existing customers and prospects

Recognise trends and new business opportunities to make value propositions

Able to transfer opportunities into profitable revenue

Have the ability to align and drive the decision-making process due to the relationships with the strategic decision makers and major influencers of the end user account and distributor

Can make a key account plan based on the individual needs of the customer and available portfolio 

Acts as the key interface between the customer and distributor

Has customer contacts both on construction sites and in offices
Profil
3- 5 years' experience where you demonstrate selling technics with strong negotiating skills and ability to make value propositions

Ideally you hold a degree (min bachelor) in construction engineering or you have very good knowledge of the HVAC and electrician market

Positive attitude towards customer relationship management

Expert in communication within each level of the business

Very good knowledge of Microsoft Office 365

Project

management and business development is part of your habits

Profitable growth mindset
Leadership attributes (ITW leadership expectations)
 Is an expert in the 80/20 approach

 Has a positive drive, ownership and takes initiative

 Is as strong team player, seeks for feedback and acts upon it

 Share successes and knowledge

 Learns from mistakes and is open to feedback
Travel
Must be able to travel nationally and working from home
Language : multilingual NL/Fr is a must for BE, ENG is a plus for Benelux
Offre
Full training of the products, applications and market

An entrepreneurial, autonomous and friendly work environment, as part of a Global International Company with opportunities for career development and personal growth

You will be part of a motivated experienced team that will support you to succeed in your role
Resume and motivation letter to be sent to Isabelle Debels  id@itw-belgium.com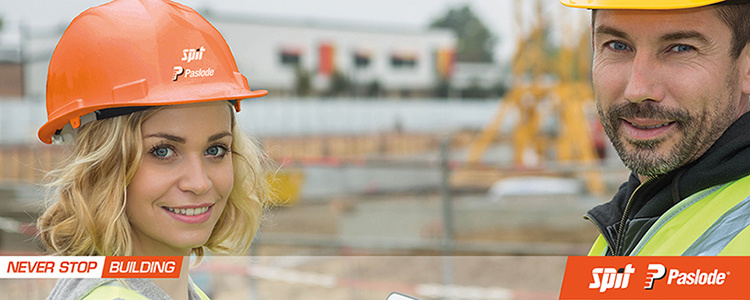 D'autres ont aussi consulté
Ajoutez votre CV
Jobs pour vous vous proposera de meilleurs emplois en fonction de votre éducation, de vos compétences et de votre expérience professionnelle.
Le job a été sauvegardé
Vous pouvez retrouver vos jobs sauvegardés sur la page d'accueil ou dans Mon Jobat.
Pour pouvoir les consulter également sur d'autres appareils, connectez-vous.
Encore 2 jours pour postuler
Exigences
Au moins 2 ans d'expérience
Néerlandais, Anglais, Français
Offre
Durée indéterminée

Temps plein
Recevoir des jobs par e-mail
Recevez de nouveaux jobs pour 'Vente - service extérieur / représentant, Développement des affaires - Flandre occidentale, Flandre orientale, Anvers, Limbourg, Brabant flamand, Bruxelles, Brabant wallon, Liège, Namur, Hainaut' dans votre boîte mail.