Postuler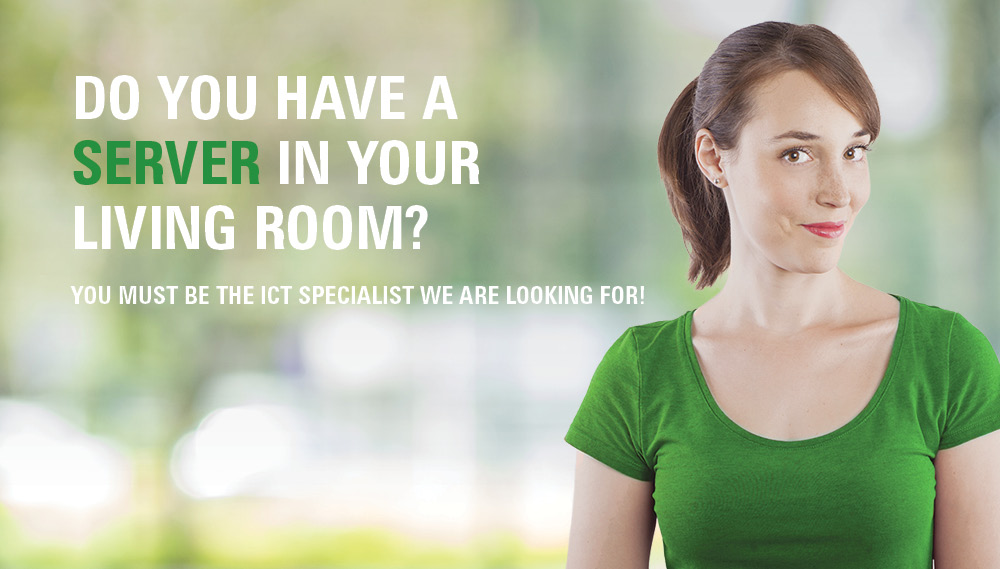 Java Developer
Plusieurs régions
Durée indéterminée, Temps plein
En ligne depuis 16 jours sur Jobat.be
Java Developer
An employer you really want to work for!
Not only is Realdolmen a no-nonsense, solid, stable and experienced company with great in-house knowledge and expertise, but we also put our employees first: every individual receives the attention they need. 'Heart for People' is more than just words for us – it's one of our very core values.
Satellite offices, extensive training opportunities, work-life balance, competence reviews and career opportunities: these are no empty promises for us. Our organization attaches great importance to diversity. We guarantee an objective selection process, whereby candidates are tested and selected solely on the basis of their qualities and skills.
With us it's all about you!
Description de la fonction
Forget about conventional communication styles, the main language we speak is Java. So, If you are looking to upgrade your skills and working on exciting and challenging projects; just scroll down your mouse and learn how you can become the next Java developer Expert Realdolmen is searching for. 
 As Java Developer it will be expected of you: 
To share and upgrade your skills through multiple projects ranging from new applications & functionalities developments to complex cross-projects developments. Including elaboration and contribution to maintenance standards. 
To share you expertise and exchange about projects status and issues during the scrum meetings.  
To help identify and bring your contribution to key improvements elements of development projects.  
To take the lead on the quality of the delivery by playing a proactive role in the testing phases at all the necessary steps of the development. 
To ensure the delivery of  well designed, testable and efficient code 
To coach and help junior profiles on some matters ( if you feel comfortable) 
To take into account that you'll either be working on client sites or from one of Realdolmen's offices. 
Profil
A

passionate developer with at least 2 years of experience

 of concrete  as Java Developer ( Backend).

 

A very good  knowledge of Java Enterprise.

 

Practical knowledge of one the or more of the following technologies: Spring, Angular, Hibernate, JSF, Web Services, XML, Jsp/Servlets/JSTL and Maven? Actually ,The more you know, the better!

 

Capability to communicate fluently in Dutch & English or French & English
As "Nice to have"  
Knowledge of the ins and outs of at least one commercial JEE environment like Oracle Service Bus, IBM Websphere AS or JBoss Application Server, and a non-commercial product like Tomcat or Geronimo?

 
Offre
The opportunity to have a meaningful job where you can make a difference
The chance to continuously evolve as a professional, coupled with a variety of training opportunities 
Relevant career opportunities to get you where you want to be, with the IT knowledge you need 
Realdolmen wants you to find a balance between work and private life by offering flexible hours, satellite offices, home working and an informal no-nonsense environment 
32 days of annual leave, because life isn't all about working 
Forget about the miles: we provide you with a company car and a national fuel card? 
Group insurance and hospitalization insurance, because we care about you 
And of course, we also offer a gross salary. One which is optimised from a net perspective for our employees! 
D'autres ont aussi consulté
Le job a été sauvegardé
Vous pouvez retrouver vos jobs sauvegardés sur la page d'accueil ou dans Mon Jobat.
Pour pouvoir les consulter également sur d'autres appareils, connectez-vous.
Encore
23 jours
pour postuler
Caractéristiques
Type de fonction : Développement d'applications
Secteur : IT et télécommunication

Flandre occidentale

Flandre orientale

Anvers

Limbourg

Brabant flamand

Bruxelles

Brabant wallon

Luxembourg

Liège

Namur

Hainaut
Toutes les offres d'emploi chez Realdolmen
Offre
Durée indéterminée

Temps plein

Assurance groupe
Voiture d'entreprise
Carte carburant
Assurance hospitalisation individuelle
Recevoir des jobs par e-mail
Recevez de nouveaux jobs pour 'Développement d'applications - Flandre occidentale, Flandre orientale, Anvers, Limbourg, Brabant flamand, Bruxelles, Brabant wallon, Luxembourg, Liège, Namur, Hainaut' dans votre boîte mail.