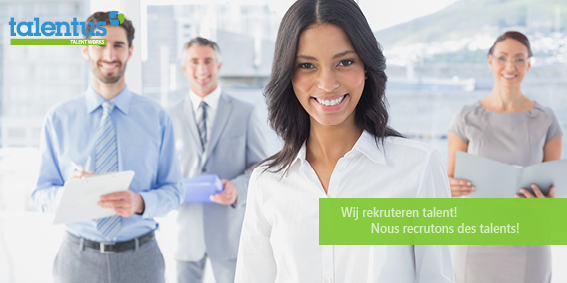 HR Assistant
Anonyme

| Bruxelles | Durée indéterminée, Temps plein
Encore 2 jours pour postuler
An international law firm located in Brussels.
HR Assistant
Description de la fonction
As a HR Administrative Assistant, you're at the heart of our firm's strategy delivering administrative support to the team and assist the members of the HR Team with the day-to-day administration in all HR processes.
? You'll be working alongside the HR Team across a wide variety of strategic initiatives by delivering general operational and administrative support to the members of the HR team.
• You'll support meaningful projects in the HR portfolio on the administrative side to attract, develop and retain outstanding talents, create an environment of outperformance, be a diverse and inclusive meritocracy and an agile firm.
• You'll provide daily support to the team in processing applications of candidates (e.g. correspondence with candidates, planning of interviews, booking of meeting rooms) and deliver timely and professional candidate experience as an ambassador of the firm.
• You'll support the organisation of recruitment events (registrations, preparation of material, upload of candidates, booking of travels, etc.).
• You'll ensure our induction programmes and welcome packs are prepared for all new joiners and deal with the leaver administration (e.g. checklists, update of our HR system, filling and archiving).
• You'll provide support in reporting and data maintenance and ensure our HR system (Workday) is correctly populated and up to date at all time; you'll maintain our personnel files in the same fashion.
• You'll be working alongside the HR Team to plan and coordinate our performance management cycle (e.g. planning moderation meeting, booking of meeting rooms).
• You'll draft HR documents such as offer letters, contracts and ad hoc correspondences.
Profil
• We'd love you to have a proven experience in administration and an exposure to a professional services organisation; but for sure, a passion for administrative tasks and people is essential.
• You are a team player and have the ability to operate throughout complexity and ambiguity staying focused on best outcomes and client satisfaction.
• You'll definitely need a flair for planning and coordination (an experience in HR is not a must); and your attention to detail is second to none.
• You'll collaborate closely and build strong relationship with a team of 3 HR (Senior) Advisors and 1 HR Manager to contribute to the success of our highly service-oriented team.
• You have high levels of energy, determination and resilience.
• You're curious and have a point of view, and you're creative enough to challenge what the future looks like, based in a firm which is always striving to be consistently excellent, admired and at the cutting edge of the global legal market.
? To be successful in the role, you'll be able to handle confidential information appropriately and demonstrate a strong ethic.
• You'll have a thorough knowledge of English, French and Dutch.
Offre
Our business is as good as our people. We provide exceptional development opportunities in a challenging, motivating international environment.
More than a top-of-the-market compensation package and extra-legal benefit schemes, we offer you to join a team of talented colleagues who are passionate about what they do; we value every individual and support initiatives, promoting flexible working arrangements and supporting everyone in managing the expectations and commitments to balance life outside work.
Calculer votre temps de trajet
À Anonyme | Bruxelles 1000
Cette adresse est introuvable.
Aucun itinéraire n'a pu être trouvé entre les deux adresses.
D'autres ont aussi consulté
Postuler maintenant
Postuler maintenant
Le job a été sauvegardé
Vous pouvez retrouver vos jobs sauvegardés sur la page d'accueil ou dans Mon Jobat.
Pour pouvoir les consulter également sur d'autres appareils, connectez-vous.
Encore 2 jours pour postuler
Caractéristiques
Type de fonction :

Assistant / administrateur RH

Secteur : Industrie automobile

Bruxelles

(lieu de travail)
Exigences
Bachelor à orientation professionnelle (Enseignement Supérieur de Type Court)

Néerlandais
Offre
Durée indéterminée

Temps plein
Postuler avant le
Recevez de nouveaux jobs par email