Postuler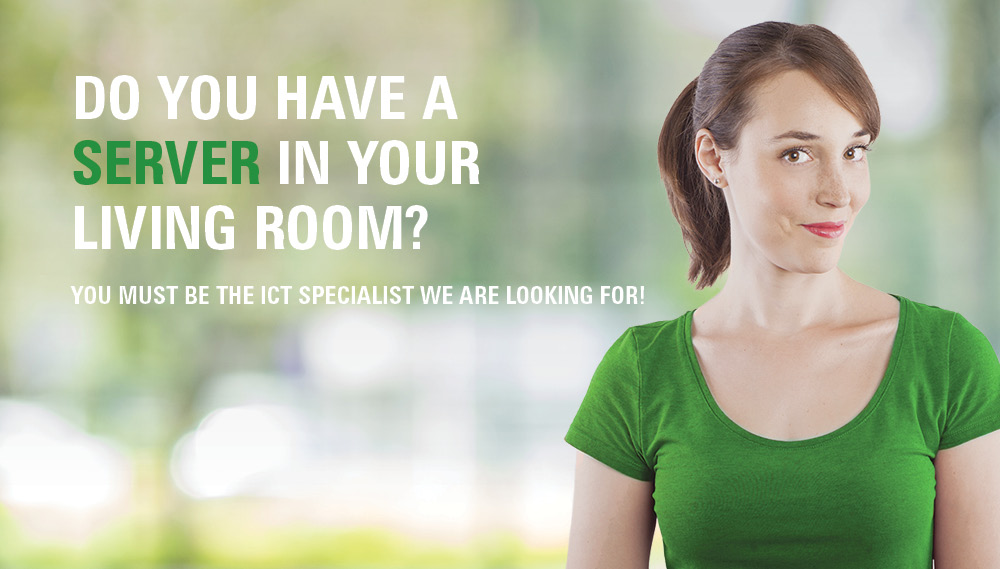 Azure Consultant
Plusieurs régions
Durée indéterminée, Temps plein
En ligne depuis 13 jours sur Jobat.be
Azure Consultant
An employer you really want to work for!
Not only is Realdolmen a no-nonsense, solid, stable and experienced company with great in-house knowledge and expertise, but we also put our employees first: every individual receives the attention they need. 'Heart for People' is more than just words for us – it's one of our very core values.
Satellite offices, extensive training opportunities, work-life balance, competence reviews and career opportunities: these are no empty promises for us. Our organization attaches great importance to diversity. We guarantee an objective selection process, whereby candidates are tested and selected solely on the basis of their qualities and skills.
With us it's all about you!
Description de la fonction
To support the exponential growth of our Azure practice, we are looking for several Cloud Infrastructure Engineers, specialised in Microsoft Azure. Could it be you?
If you're passionate about Microsoft Azure, and you are experienced in implementing cloud-based solutions and migrating workloads to the cloud then this could be the perfect career move for you!
You will play a key role in our Azure team that migrates customers to the cloud.
Here's how you'll make impact:
For larger projects you work in team with other Cloud Infrastructure Engineers, Cloud Solution Architects and Project Managers to write a new success story together. We can count on you for the professional implementation of the tasks entrusted to you.
For smaller cloud projects you are in charge for the full engagement: you advise your client from the design until his solution is fully operational.
In addition to consultancy, you also offer third-line support to customers and colleagues.
Automation is in your genes. You always strive to make your life and that of the operation engineers easier by automating everything. Infrastructure-as-Code does not sound weird to you.
You test thoroughly, and you don't compromise on quality.
You adhere to Realdolmen's best practices and play an active role in the continuous improvement by making suggestions and modifications based on your daily hands-on experience.
You will be involved during POCs, pilots and proactive services Realdolmen offers as a Cloud Managed Services Provider (MSP), such a cost optimization, lifecycle management, architecture optimization, …
You keep your work well-documented, clear and to the point.
So busy days, but there is enough time left over to refine your knowledge and to keep abreast of technological developments. And that is important to us. Because you share that knowledge with your colleagues so that you collaborate more efficiently and deliver even better projects. After all, we want to be the reference on the market!
Profil
Do you have this knowledge and these skills under your belt?
Do you have a solid understanding of cloud computing technologies, business drivers and emerging computing needs?
Do you have deep technical experience in infrastructure design including private and public cloud, networking, virtualization, identity, security and storage?
Do you understand how to build resilient multi-site architectures?
Do you know the Azure Infrastructure-as-a-Service platform inside-out? And do you have a good, up-to-date grasp of the individual Azure components? Do you add to this a good understanding of Azure Paas components and application architecture?
Do you have experience with cloud migrations and design and deployment of cloud solutions at a variety of customers?
Do you have experience with Windows, Linux and OSS technologies? And how about containers and orchestrators?
Are you experienced with configuration management and automation technologies such as PowerShell DSC, Chef, ARM Templates, and Puppet?
Do you have a solid technical experience in modern DevOps practices, including automation, continuous delivery, continuous deployment and continuous integration methodologies?
Do you feel at your best in customer facing roles?
Do you have at least the Azure Administrator Associate certification? Nice-to-have certifications are Azure Solutions Architect Expert, Azure Security Engineer Associate, Azure Developer Associate and Azure DevOps Engineer Expert.
Does this sound like you?
Technology is what makes you tick. You're always curious about new and relevant innovation.
You are eager to learn and ambitious. You also invest your own time in keeping your competencies up-to-date.
You are a real team player, but you also get on just fine on your own. You are socially skilled and always willing to share knowledge with colleagues.
You are flexible and resistant to stress.
You work accurately and on a project basis, and you are not prepared to make compromises when it comes to quality.
You put the customer at the center of everything you do. After all, technology is never a goal in itself.
Your experience is not limited to system administration and operational work. Preferably you have already made designs and implemented them yourself.
You write and speak Dutch and English fluently. A good knowledge of French is very nice.
Offre
The opportunity to have a meaningful job where you can make a difference
The chance to continuously evolve as a professional, coupled with a variety of training opportunities
Relevant career opportunities to get you where you want to be, with the IT knowledge you need
Realdolmen wants you to find a balance between work and private life by offering flexible hours, satellite offices, home working and an informal no-nonsense environment
32 days of annual leave, because life isn't all about working
Forget about the miles: we provide you with a company car and a national fuel card 
Group insurance and hospitalization insurance, because we care about you
And of course, we also offer a gross salary. One which is optimised from a net perspective for our employees!
D'autres ont aussi consulté
Le job a été sauvegardé
Vous pouvez retrouver vos jobs sauvegardés sur la page d'accueil ou dans Mon Jobat.
Pour pouvoir les consulter également sur d'autres appareils, connectez-vous.
Encore
26 jours
pour postuler
Caractéristiques
Type de fonction :

Consultation

Secteur : IT et télécommunication

Flandre occidentale

Flandre orientale

Anvers

Limbourg

Brabant flamand

Bruxelles

Brabant wallon

Luxembourg

Liège

Namur

Hainaut
Toutes les offres d'emploi chez Realdolmen
Offre
Durée indéterminée

Temps plein

Assurance groupe
Voiture d'entreprise
Carte carburant
Assurance hospitalisation individuelle
Recevoir des jobs par e-mail
Recevez de nouveaux jobs pour 'Consultation, Analyse, Architecture TIC, Base de données - Flandre occidentale, Flandre orientale, Anvers, Limbourg, Brabant flamand, Bruxelles, Brabant wallon, Luxembourg, Liège, Namur, Hainaut' dans votre boîte mail.