Postuler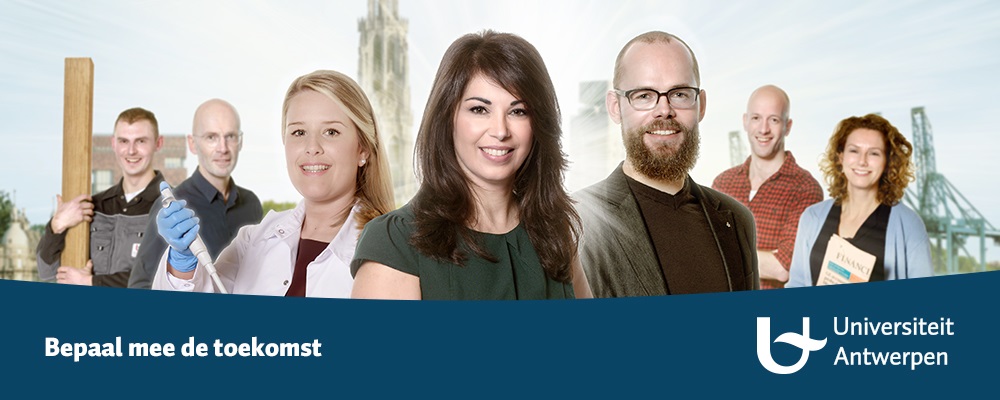 Application DBA - Oracle Financials
Campus Middelheim, Middelheimlaan 1 - 2020 Antwerpen
Durée indéterminée, Temps plein
En ligne depuis 17 jours sur Jobat.be
Application DBA - Oracle Financials
Let's Shape the Future – University of Antwerp
The University of Antwerp is a dynamic, future-oriented university offering innovative academic education to over 20 000 students, conducting groundbreaking scientific research and providing important services to society. With more than 6000 employees from 100 different countries, we are shaping the world of tomorrow, one day at a time. Together, we push boundaries and plot a course into the future. You can help decide what that course will be.
The university is faced with major ICT challenges. An impressive ICT infrastructure and a wide range of applications allow both students and staff across 4 campuses and 9 faculties to work in optimal conditions. In the ICT Department, 100 colleagues join forces every day to make sure ICT services run smoothly, focussing on innovation and developing future-proof solutions that support the university in realising its ambitions.
For its Infrastructure and Communication unit, the ICT Department of the University of Antwerp is looking for a full-time
Description de la fonction
You will ensure daily follow-up of the applications, interfaces and web services used for the financial management of the university. These include Oracle EBS, SAP BusinessObjects, Kofax, Octobox, the interfaces with the ordering platform, and all other peripheral applications that support the Finance Department.
You will manage and monitor these applications, keeping them up and running, while also troubleshooting and coming up with sustainable solutions to technical problems.
As a DBA, you will ensure that the large amounts of data can be registered and processed correctly, including data for the many internal and external financial reports.
You will participate in the team's continuous reflection about further professionalization and operational efficiency of the service, thinking outside the box about future-oriented ways to improve the Oracle Financials environment.
You will take care of the implementation of new developments in the application's test and production environments, assuring thorough quality control.
As a real team player, you know how to build a dynamic collaboration with your 11 colleagues from the EBS team. You will regularly consult with your fellow application manager and the EBS manager to coordinate the current projects.
Using your skills and expertise, you will provide outstanding customer services.
Profil
You have a passion for IT, a drive for technological innovation and development, and are willing to build on your expertise .
Ideally, you combine a Master degree (or equivalent experience) with thorough knowledge of Oracle EBS.
You are already familiar with the following applications, or willing to familiarise yourself with them in a short time frame: the PO/AP/PA/AR/GL/FA/iExpense and iProcurement modules of Oracle EBS; PL/SQL; Java and XML.
You are able to work on a project-based way, with attention to efficiency and deadlines.
You have strong problem-solving skills.
You have a service-oriented attitude.
You are a hands-on team player, who likes to engage in dialogue.
You can express yourself fluently in Dutch and English, both verbally and in writing.
You are willing to work outside normal office hours when required.
Offre
a fascinating technical position at a university that is in constant development, giving you the room to challenge yourself and develop your skills continuously. In addition to instructive "sparring sessions" with colleagues, we also offer numerous training opportunities;
an attractive remuneration package (pay scales 8.1-10.1) in line with your skills, complemented by numerous benefits such as public transport and bicycle allowances, meal vouchers, eco vouchers, and group insurance. More information about our pay scales and benefits can be found here on our website; ?
flexible working hours and lots of holidays (40 days + 1 week collective leave when the university is closed, between Christmas and New Year), so you can find a good work-life balance;
a permanent employment contract.

Calculer votre temps de trajet
À
Universiteit Antwerpen
| Anvers 2020
Cette adresse est introuvable.
Aucun itinéraire n'a pu être trouvé entre les deux adresses.
L'adresse exacte de ce poste n'est pas disponible. Il est donc possible que le temps de trajet calculé soit différent dans la réalité.
D'autres ont aussi consulté
Ajoutez votre CV
Jobs pour vous vous proposera de meilleurs emplois en fonction de votre éducation, de vos compétences et de votre expérience professionnelle.
Le job a été sauvegardé
Vous pouvez retrouver vos jobs sauvegardés sur la page d'accueil ou dans Mon Jobat.
Pour pouvoir les consulter également sur d'autres appareils, connectez-vous.
Encore 43 jours pour postuler
Exigences
Master (Licence, Université ou Enseignement Supérieur de Type Long)

Néerlandais, Anglais
Offre
Durée indéterminée

Temps plein
Recevoir des jobs par e-mail
Recevez de nouveaux jobs pour 'Développement - Anvers' dans votre boîte mail.