Apply now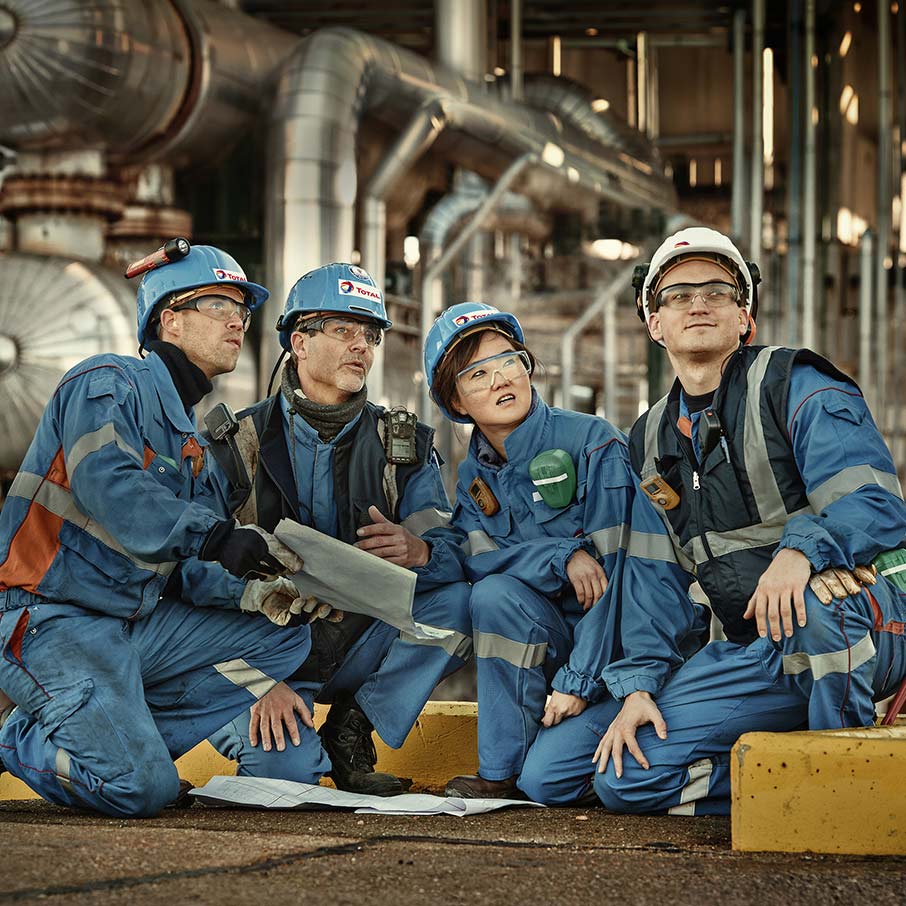 Senior Technologist Fixed Equipment (M/F/X)
25903BR
Antwerp & Port of Antwerp
Permanent, Full-time
Published on Jobat.be 17 days ago
Senior Technologist Fixed Equipment (M/F/X)
Give your best to better energy and make the commitment with Total. With over 500-plus professions in 130 countries, we offer high safety and environmental standards, strong ethical values, an innovation culture and wide-ranging career development. Be part of the global team whose mission is already shared by 100,000 employees: to make energy better each and every day.
Job description
Total is one of the world's major players in the energy market, producing and selling fuels, natural gas, and low-carbon electricity. Our 100,000 employees strive every day to produce energy that is safer, more affordable, cleaner, and accessible to as many people as possible. With a presence in over 130 countries, our ambition is to become the responsible player in the global energy market.
Total has been operating in Belgium since 1920 and employs around 4900 people, 3100 of them in Refining & Chemicals. This is the group's industrial branch which has three production sites in Antwerp forming an integrated platform.
One of these three sites is Total Olefins Antwerp, an olefin plant where naphtha, butane and ethane are converted into light components such as ethylene and propylene in the thermal crackers.
Where would we be without talented and motivated employees that make Total a unique company? They are our driving force.
We are now searching for a Senior Reliability Engineer to strengthen the Total Olefins Antwerp reliability team.

The Senior Reliability Engineer brings his/her expertise in his/her field of experience, ensuring the integrity and availability of the static equipment. He/She is the guardian of this expertise, managing the assigned mechanical projects and associated budgets.

Missions :
* You follow the performance of all static equipment feeding them into and updating a database, calculating KPI's, leading performance review meetings and adjusting test intervals.
* You maintain the bad actors program, facilitating Root Cause Analysis or internal investigations, communicating results, action points and follow up and if necessary building up a multi-disciplinary workgroup.
* You are in charge of the preventive and predictive maintenance programs. As such, you prepare maintenance instructions, give support to the maintenance teams for operation department.
* You develop and execute one-off projects as well as taking part of major turn arounds, advising on engineering packages, ensuring that Group HSE and technical specifications are implemented.
* As expert in your field, you are the focal point during Group audits and the site representative in Total technology networks.
Profile
* You are a Mechanical Engineer with 7 to 10 years relevant experience as Reliability Engineer in static equipment.
* A good knowledge of petrochemical equipment and operation is requested.
* You speak Dutch and English. The knowledge of French is a plus.
Offer
We offer:
* The possibility of taking part in projects of great scale and taking responsibilities in a group of world size, which applies the advanced technology.
* An evolution of attractive career allowing to immerse you in a new job, a new activity and a new culture.
* A continuing education. Competitive wages and a broad range of extra-legal advantages.

Calculate your travel time
To
Total
| Antwerpen 2030
This address could not be found.
We could not find a route between the two addresses.
The exact address for this job is not available. The calculated travel time may differ in reality.
Others also viewed
The job was saved
You can find your saved jobs on the homepage or in My Jobat.
To view them on other devices as well, just log in.
Characteristics
Function type: Production process responsible
Sector: Chemistry and Pharmacie

Antwerp & Port of Antwerp
All jobs at Total
Requirements
Master (University or Higher Education Long Type)

Dutch, English, French
Receive new 'Production process responsible ' jobs in Antwerp straight to your mailbox.