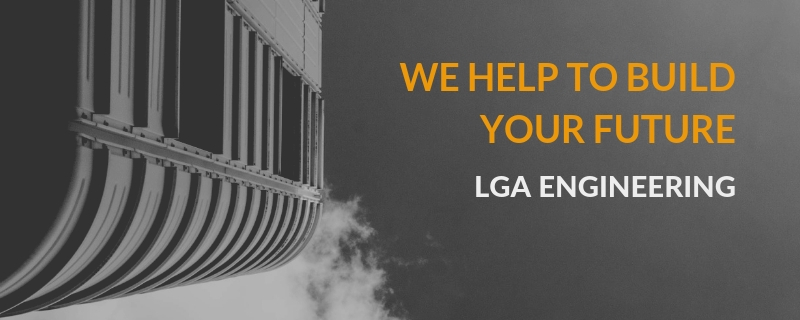 Projectleider nieuwbouw - Multidisciplinair
LGA Engineering

| Antwerp & Port of Antwerp | Full-time
Published on Jobat.be 8 days ago
Ben je klaar voor de volgende stap in je carrière? Lees dan gerust verder.
Bedrijfsinfo;
Hun bouwteam bestaat uit tien geschoolde arbeiders die allen voltijds tewerkgesteld zijn. Van diender tot meestergast, elk van hen werkt reeds geruime tijd bij het bouwbedrijf en kan terugblikken op een eerdere ervaring in de bouwsector.
Dankzij hun scholing en ruime werkervaring zorgen zij voor een vlekkeloze en kwalitatieve uitvoering van de werken volgens de gemaakte afspraken of plan. Dagelijks overleggen ze samen wat die dag moet gebeuren. De zaakvoerder bezoekt op regelmatige basis alle werven om de uitgevoerde werken te controleren en of ze volgens afspraak en tijdschema uitgevoerd worden.
Projectleider nieuwbouw - Multidisciplinair
Functieomschrijving;


Je coördineert de werkzaamheden op de bouwplaats; planning en controle.
Je bent verantwoordelijk voor het tijdig afroepen en laten aanvoeren van materialen en onderaannemers.
Je woont diverse werkoverleggen bij en onderhoudt contacten met de opdrachtgevers.
Je neemt de verantwoordelijkheid voor de veiligheid op de werkplaats.
Je houdt het periodiek van de werkplaatsinspecties.
Profiel;


Je hebt een bachelor of masterdiploma in bouwkunde.
Je hebt minimaal 5 jaar ervaring binnen bouwkunde in een leidinggevende rol.
Je bent communicatief en je hebt een flexibele houding.
Aanbod;


Naast een mooi loon krijg je een volledig pakket aan extralegale voordelen; Zo kan je genieten van een groepsverzekering, een bedrijfswagen met tankkaart, enz.... Zo hoeft je nergens nog zelf aan te denken.


Je gaat toonaangevende projecten mogen begeleiden en zelf een grote rol spelen in de uitwerking hiervan, zo krijg je veel verantwoordelijkheden waardoor jouw ervaring nog breder wordt.


Onze klant voorziet tal van opleidingen, waardoor je op alle vlakken je zal kunnen bijschaven.


Interesse? Solliciteer dan snel!
Dit kan online of stuur jouw cv naar engi.antwerp@lga.jobs.be of bezoek onze website www.lga.jobs
Deze vacature wordt beheerd door Renato en Levi. (RA5695)
Keywords: projectleider / bouw / construction / antwerpen / doorgroeimogelijkheden / medior / ervaren / residentieel / constructie / construct / ingenieur / leiding / uitdaging / opleiding / commercieel / bachelor / technisch / bouwkunde/ residentieel / industrieel
Calculate your travel time
To LGA Engineering | Wilrijk 2610
This address could not be found.
We could not find a route between the two addresses.
Apply now
Apply now
The job was saved
You can find your saved jobs on the homepage or in My Jobat.
To view them on other devices as well, just log in.
52 days left to apply
Characteristics
Function type:

Project leader

Sector: Construction, construction material and real estate

Antwerp & Port of Antwerp
Offer
Full-time

Company car
Petrol card
Meal vouchers
GSM & smartphone
Laptop
Eco Cheque
Apply before
Receive new jobs by e-mail