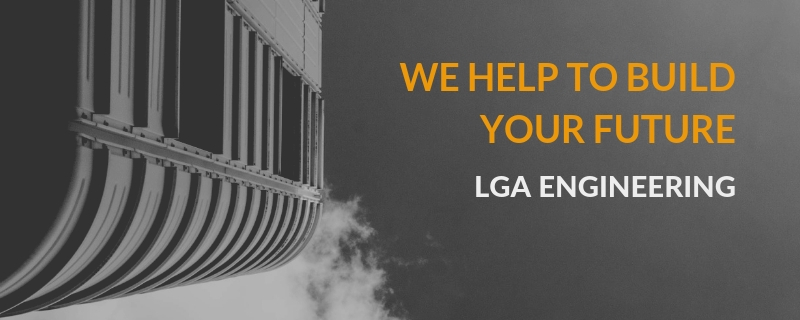 Project Manager - 60K Full Package
Published on Jobat.be 8 days ago
LGA Engineering is een kantoor gespecialiseerd in de selectie en rekrutering van ingenieursprofielen
Onze klant, een beursgenoteerde en milieubewuste firma uit de regio van Gent gaat op zoek naar een Project Manager om hun engineering team te coachen en aan te sturen. Hier krijg je de kans om diverse projecten mee in goede banen te leiden naar jouw werkwijze en waar er open gecommuniceerd wordt om creativiteit te belonen. Naast deze uitdagende en afwisselende functie krijg je ook nog een ruim aanbod aan extralegale voordelen.
Ben jij een leidinggevend persoon en commercieel ingesteld met de nodige technische kennis? Grijp je kans en stel je meteen kandidaat.
Project Manager - 60K Full Package
Takenpakket


Je beheert projecten van A-Z op technisch en financieel vlak.
Een overkoepelende samenwerking tussen verschillende sites in België.
Ontwerpen van volledig nieuwe projecten.
Uitvoeren van studies voor het ontwerp en opvolging van prijsafspraken.
Je onderzoekt nieuwe methodes en voert haalbaarheidsstudies uit om deze dan volledig nieuw te implementeren.
Een nauwe samenwerking met externe klanten en pleegt dikwijls overleg met interne collega's.
Profiel


Je behaalde een Master of Bachelordiploma Elektromechanica of gelijkwaardig door ervaring.
Een eerste ervaring als Project Manager is een vereiste.
Bereid om 2 dagen op verplaatsing binnen andere vestigingen te werken in België en 3 dagen op het hoofdkantoor.
Je kan werken met diverse tekenprogramma's, PLC sturingen zijn jou ook bekend.
Een coördinerende en leidinggevende rol is jou op het lijf geschreven en hebt steeds oog voor langdurige klantenrelaties.
Aanbod


Je ontvangt een aantrekkelijk loonpakket naargelang jouw ervaring aangevuld met een full package aan extralegale voordelen zoals een wagen naar keuze, tankkaart, netto onkostenvergoeding, gsm met abonnement, groeps- en hospitalisatieverzekering.


40+ verlofdagen die je vrij kan opnemen.


Een functie met ruimte voor initiatief en vrijheid.


De mogelijkheid om grote projecten aan te sturen en tot een goed einde te brengen.


Een open en no-nonsense communicatie zodat de interne samenwerking kan bevorderd worden.


Spreekt deze job jou aan? Heb jij zin om door te groeien in jouw job? Stuur jouw CV naar apply@lga.jobs met vermelding van referentienummer LC-6892.
Je kan ons ook contacteren op het nummer 09.352.01.00
Uw kandidatuur wordt vertrouwelijk behandeld door Lenny en Kjetil.
Calculate your travel time
To LGA Engineering | Gent 9000
This address could not be found.
We could not find a route between the two addresses.
Apply now
Apply now
The job was saved
You can find your saved jobs on the homepage or in My Jobat.
To view them on other devices as well, just log in.
52 days left to apply
Characteristics
Function type:

Project leader R&D

Sector: Raw materials, agriculture and food

Ghent
Offer
Full-time

From € 3.500 to € 4.500 per month
Apply before
Receive new jobs by e-mail