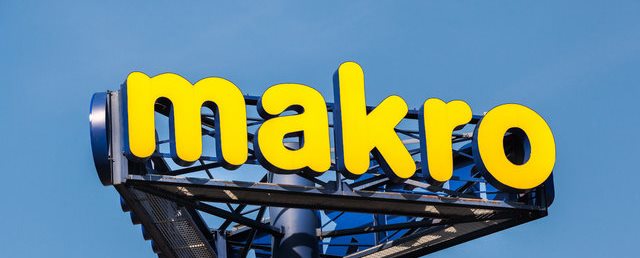 Product Specialist - Wijnen
Published on Jobat.be 1 day ago
Product Specialist - Wijnen
Job description
Makro Cash & Carry Belgium is gecertificeerd als Top Employer 2019, dit voor de 14de keer op rij!
In België werken ongeveer 3.000 mensen bij Makro of Metro, verspreid over 17 winkels en ons hoofdkantoor. In Makro is elke particulier welkom en kan hij/zij het grootste aanbod in food en non-food vinden. De winkels van Metro richten zich uitsluitend op professionele klanten in de horeca. Wereldwijd stelt de Metro Group niet minder dan 110.000 collega's tewerk.  
Wat je achtergrond ook is, Makro/Metro biedt je een pak kansen om te groeien. Ons jobaanbod is dan ook enorm gevarieerd. We kijken steeds uit naar medewerkers die met plezier werken in een resultaatgerichte en open cultuur, waarbij de klant centraal staat.
Bij Makro/Metro hechten we veel belang aan de ontwikkeling en betrokkenheid van onze mensen. Onze medewerkers krijgen maximaal de kans om door te groeien. Daarom investeren we permanent in training en ontwikkeling.
Profile
DE JOB…
Klantgericht
Je beschikt over een uitgebreide kennis van wijnen. Binnen de winkel ben jij dé specialist terzake. Je kent de markt en volgt trends en concurrenten op de voet. Je bouwt een één-op-één relatie op met de klant door middel van klantenbezoeken en contact met de klant in de winkel. Je brengt het potentieel en de noden van de klant in kaart en biedt hem de juiste oplossingen, met als doel de commerciële targets te realiseren.
Plannen en Organiseren
Je bent verantwoordelijk voor het commerciële en operationele beheer van de afdeling. Kwaliteit draag je hoog in het vaandel. Je bent sterk in het plannen en organiseren van werk. Hierbij ben je in staat prioriteiten te stellen en respecteer je de gestelde deadlines.
Mensgericht
Je leidt een team van medewerkers en coacht hen om dagelijks onze klanten de beste service te geven. Bovendien werken je enthousiasme en professionalisme aanstekelijk bij je collega's.
JOUW PROFIEL…
Vereiste vakkennis en ervaring
Opleidingsniveau hoger secundair, met specialisatie sommelier of  gelijkwaardig door ervaring

Je beschikt over een grondige productkennis van wijnen - Uitermate commercieel en klantgericht ingesteld

Je draagt kwaliteit, veiligheid en hygiëne in de afdeling hoog in het vaandel

Je hebt zin voor verantwoordelijkheid en orde

Je beschikt over de nodige leidinggevende en organisatorische capaciteiten

Goede kennis van Microsoft Office 
Persoonlijke eigenschappen en competenties
Je gaat met veel enthousiasme en energie aan de slag. Je optimisme en energie weet je ook over te brengen op anderen. Je staat sterk in je schoenen en je kan voor anderen de rol van coach en motivator opnemen. Je bent erg hands-on en hebt een no-nonsense mentaliteit.
More info
https://ars2.equest.com/?response_id=cb7365b43a1a0d6980355cf565366cb8
Apply now
Apply now
The job was saved
You can find your saved jobs on the homepage or in My Jobat.
To view them on other devices as well, just log in.
38 days left to apply
Characteristics
Function type:

Technical commercial / sales engineer

Sector: Distribution and Retail

Antwerp
Requirements
Professional bachelor (Higher Education Short Type)
Offer
Apply before
Receive new jobs by e-mail