Apply now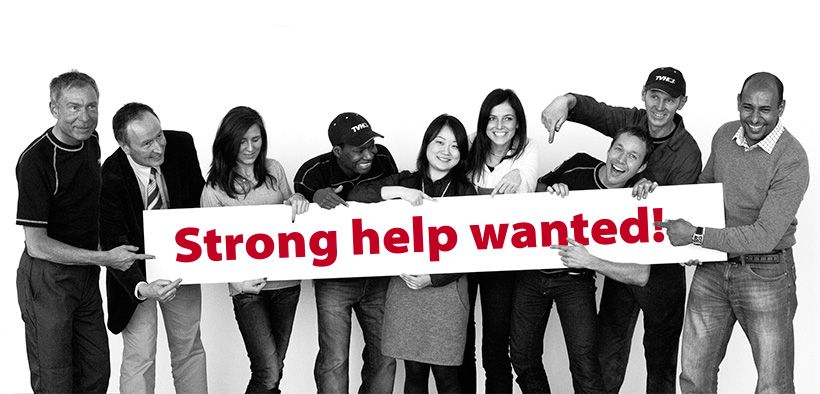 Product Owners
For Sales, CRM, Logistics, Master data & Technical Parts, Purchase & Product Development
Waregem
Permanent, Full-time
Published on Jobat.be 15 days ago
Product Owners
TVH is a global one stop shop for spare parts and accessories for forklift trucks, industrial equipment, agricultural machinery, …  We are present in more than 180 countries and we have more than 60 million spare parts in stock. Together with 4.600 colleagues you are the strength, heart and soul of TVH.
Job description
We are looking for Product Owners in various fields:

As Product Owner Purchase and Product Development, you will be globally responsible for the roadmap and implementation of the purchase to pay flow to be cost efficient and compliant, taking maximal advantage of our global presence with a focus on quality and a minimum of administrative overhead. A sophisticated product development helps to buy the right products in the most competitive way enabling TVH to grow and expand.
As Product Owner Item Master and Technical Data you will be globally responsible for building reliable  item and product structures to maintain the businesses core data while supplying performant solutions for the global challenges. The services are used by all departments ensuring access to all parts and focus on customer experience.
As Product Owner Logistics you will be, together with the Digital Product Manager and your colleague Product Owners, globally responsible for the roadmap and software implementation within our broader TVH logistics domain. Which, amongst others, includes Logistics Goods-IN, Warehouse Management, Logistics Goods-OUT, Transport Management and Warehouse Automation.
As Product Owner CRM and as Product Owner Sales you will be globally responsible for the implementation of the CRM roadmap into the Salesforce ecosystem and customer facing applications that will enable the end to end customer experience KPI's.
As a Product Owner you envision what needs to be built for your product on a short and long term to enable the business strategy and support the IT strategy in terms of cybersecurity, quality days and enterprise architecture. You translate that vision into a mission board, epics and user stories and set up a valid product metric.  You determine this product vision and strategy in close collaboration with the business stakeholders, the Digital Product Manager and the COE managers.

In order to gain a clear idea of the needs, you define the scope and analyze the impact of specific projects. You ensure that the product vision is clearly stated in the mission board and make sure the squad is working towards the set goals.

By organising sprint reviews and acting as a knowledge hub you facilitate the communication between the squad and the different stakeholders within the business and IT. 

You manage and prioritize the product and sprint backlog in order to build sprints according to the priorities in the mission board.

You manage the product refinement meetings so the squad understands the why and what behind every epic. 

You actively take part in the different squad activities such as Daily Scrum, Refinement, Retrospective, ... 

As Product Owner, you will be globally responsible for the roadmap and implementation of the relevant flow to be cost efficient and compliant, taking maximal advantage of our global presence with a focus on quality and a minimum of administrative overhead.
Profile
You hold a Masters Degree in IT, Business Economics of equivalent by experience.

You can rely on a minimum of 3 years of experience in IT service delivery and have in-depth knowledge of business processes (e.g. Sales, Marketing, R&D,...). 

You have experience with technology roadmapping and strategic development. You understand the key financial drivers and dynamics related to growth and revenue goals of an organisation. 

You have strong people skills and have excellent interpersonal, written and verbal communication skills.  

You are used to working under pressure and take on a flexible attitude. 

You have a good sense of responsibility and initiative. 

You are a problem solver who is driven by results.

You are a fluent speaker of English.
Offer
An exciting position in an international company with a family atmosphere where people are at the centre.

You are part of a dynamic team, where initiative and entrepreneurship are valued.

You arrive in an innovative, progressive and technical environment.

Numerous opportunities for personal development, among other things through permanent guidance and professional (internal/external) training courses.

A flexible work arrangement with attention for a good balance between work and private life.

An attractive salary package with extra legal benefits such as a company car, group and hospitalization insurance, luncheon vouchers, corporate restaurant ...

Calculate your travel time
To
TVH Parts NV
| Waregem 8790
This address could not be found.
We could not find a route between the two addresses.
The exact address for this job is not available. The calculated travel time may differ in reality.
Others also viewed
Add your CV
Jobs for you will suggest better jobs based on your education, skills and work experience.
The job was saved
You can find your saved jobs on the homepage or in My Jobat.
To view them on other devices as well, just log in.
24 days left to apply
Requirements
Master (University or Higher Education Long Type)

English
Offer
Permanent

Full-time

Group insurance
Company car
Meal vouchers
Individual hospital insurance
Similar jobs
Receive new 'Management' jobs straight to your mailbox.