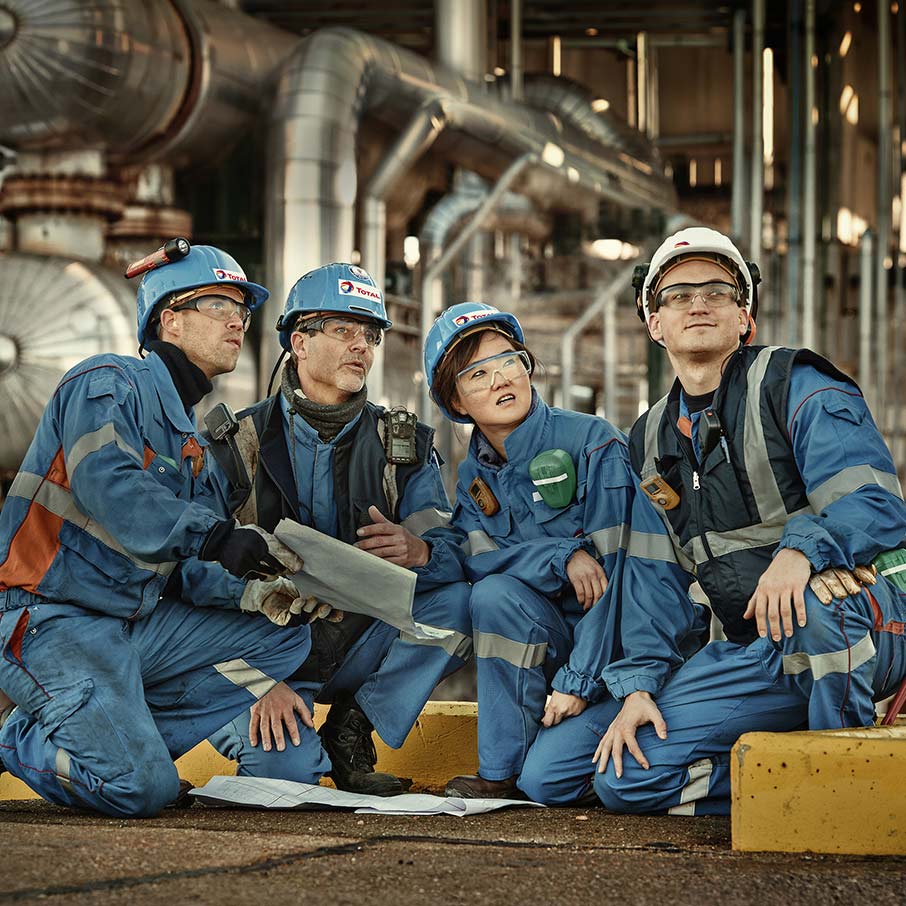 Polymer Processing and Recycling Project R&D Engineer (m/f)
20933BR
Total

| Multiple regions | Permanent, Full-time
Published on Jobat.be 27 days ago
Donnez le meilleur de vous-même à l'énergie ! Rejoignez TOTAL : plus de 500 métiers différents dans 130 pays. Une entreprise responsable avec des standards de sécurité et d'éthique forts, des perspectives d'évolution de carrière variées, une culture de l'innovation et une mission partagée par les 100.000 collaborateurs du Groupe : rendre l'énergie meilleure jour après jour.
Polymer Processing and Recycling Project R&D Engineer (m/f)
Job description
Total aspires to become the leading provider of responsible energy. Developing technologies that will provide energy and solutions accessible to all lies at the heart of our vision.
In a constantly changing world, our ability to identify and develop innovative technologies and processes has never been more crucial. This is the role of the Research & Development Department within the Chemical Refining (CR) Division.

More than 300 researchers located in two centres (France and Belgium) are committed to this, combining their experience and technical skills in their everyday work while ensuring that we are ready for production on our industrial platforms.
Increasing the use of natural gas, which emits less CO2, and biosourced raw materials, optimising the value of our industrial sites, developing new polymers, making plastic recycling possible and profitable, and reducing the environmental footprint of our activities are the major challenges of our research.

As part of the Polymers R&D Innovation portfolio, the Polymer Processing and Recycling Project R&D Engineer will increase our expertise in blending for polymer recyclability in order to develop new products. He/She is responsible for the quality of and adherence to the planning and deliverables for the blend recycling project. He/She is the technical adviser for film application and the various polymer processing techniques.

In the course of his/her duties,
* He/she will manage the blend recycling research project

* Participating in defining the project and in the process of validation by the head of the Eco Design department of polymers for production,
* Ensuring results are followed up and completing the technical and budgetary reporting,
* Validating and formalising the results of the research work,
* Identifying the partners/providers needed to carry out the projects,
* Establishing numerous contacts with universities, other research centres, other Total laboratories, suppliers, etc.


* He/She is the technical adviser in Application Processing - Film

* Autonomously using the equipment within his/her scope
* Supervising and validating the technical summary notes for the research work and developing a database to contribute to the establishment of models (link between processing, property and performance conditions)
* Developing a specific training portfolio and delivering courses internally and externally
* Optimizing the processing conditions based on his/her knowledge of polymer materials, rheology and polymer implementation skills.
* Ensuring technological monitoring of our current processing methods, identifying and proposing the investments necessary for the completion of new R&D projects

* He/She will share managerial responsibilities

* Supervising the department's technicians for his/her projects,
* Supervising the work of trainees, PhD students, post-docs, etc.
Profile
* A junior engineer or someone who has basic experience in polymer implementation
* Knowledge of simulation of processing methods and scale parameters is a plus
* Knowledge of blown film and coated film extrusion, lamination, etc. is an asset
* Fluent English essential
* Physical capacity for handling 25 kg sacks.
Offer
We offer:
* The possibility of taking part in projects of great scale and taking responsibilities in a group of world size, which applies the advanced technology.
* An evolution of attractive career allowing to immerse you in a new job, a new activity and a new culture.
* A continuing education. Competitive wages and a broad range of extra-legal advantages.
Apply now
Apply now
The job was saved
You can find your saved jobs on the homepage or in My Jobat.
To view them on other devices as well, just log in.
12 days left to apply
Characteristics
Function type:

Product development

Sector: Chemistry and Pharmacie

Walloon Brabant

Luxembourg

Liège

Namur

Hainaut
Requirements
Master (University or Higher Education Long Type)

English, French
Offer
Apply before
Receive new jobs by e-mail