Apply now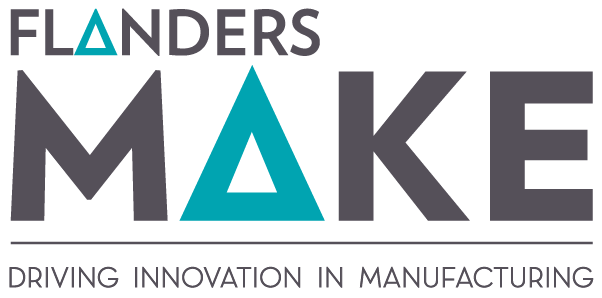 Operations Manager R&D Projects
As Operations Manager R&D Projects, you ensure a uniform and high-quality management of running projects. You coach project leaders towards excellent project results and set up support systems. You are part of the management committee.
Kortrijk, Lommel or Leuven
Permanent, Full-time
Published on Jobat.be 4 days ago
Operations Manager R&D Projects
Flanders Make vzw has about 100 larger projects running at the same time. These can be research and valorisation projects, either with other knowledge partners at the Flemish or European level, or with companies and knowledge partners, or commissioned by companies in a B2B context.
You are at the helm of a fast-growing (matrix) organisation. Together, we ensure the satisfaction of and social cohesion between our customers and employees.
Job description
As Operations Manager R&D Projects you are responsible for the proper execution of the research project portfolio of Flanders Make vzw. You retain an overall view and tackle obstacles. You take the lead in this and act as a coach for project leaders. You communicate proactively with the managers of our 4 research departments ('core labs'), with whom you actively collaborate. You report to the chief executive officer.
Depending on your current and future expertise, your set of tasks includes:
Monitoring the progress of projects and their execution in terms of time, resources and costs;

Monitoring the project reports;

Support in resolving conflicts within projects with external knowledge partners;

Management and organisation of support resources (lab & office space, IT, etc.);

Evaluation interviews with project leaders;

Taking initiatives to make people grow in their roles and create a close-knit team of project leaders;

Possibly support in recruiting project leaders;

Contributing to the Learning and Development Plan;

Working together with the central organisation (Flanders Make as a whole) in terms of project management;

Setting up and/or following up change trajectories to improve project execution.
Profile
Has a relevant background in project monitoring (portfolio > 20 projects);

Has experience in managing innovation projects and/or funded projects in an innovative sector;

Has strong interpersonal skills;

Is a good coach and wants to make people grow in their role;

Has at least 10 years of work experience in a comparable job;

Is a team player;

Is hands-on and fully committed to the job and has a positive attitude by nature;

Is open-minded, honest, change-oriented and people-driven;

Has good communication skills.
Offer
We offer you room for initiative within an open company culture.

Your efforts will be rewarded with a competitive salary and other fringe benefits (such as a company car).

You will join a dynamic innovative organisation, a professional research environment with autonomy of action and a pleasant work atmosphere embracing the following core values: "Empowered People", "Customer Value", "Working Together" and "Excellence". The aim is to create an impact – through industry – on the economy and thus on the prosperity of all inhabitants.

We will provide an in-depth introduction into all aspects of our organisation so that you can become familiar with our activities and with the way in which we create added value for our stakeholders.
About Flanders Make
Flanders Make is a fast-growing research centre that performs research to support companies from various sectors in their sustainable innovation processes. Academic partners and more than 150 companies are part of the circular and innovative ecosystem of Flanders Make vzw.
Through an industry-relevant strategy based on industrial needs and long-term trends, we ensure a close link with the industry and its challenges. This enables us to set up research programmes that generate an impact for companies.
Some 180 researchers work on research projects from 4 research departments (so-called 'core labs') with both academic research experience and experience in and knowledge of various applications from different sectors of industry. They work from one of our offices in Lommel, Kortrijk, Leuven and Sint-Truiden.
Sustainability, climate and workability have a high priority in our research. We want to help companies in developing sustainable, green, smart and connected products as well as production systems, with a special focus on people and their interaction with machines.

Calculate your travel time
To
Flanders Make vzw
| Oude Diestersebaan 133 , 3920 Lommel
This address could not be found.
We could not find a route between the two addresses.
Others also viewed
Add your CV
Jobs for you will suggest better jobs based on your education, skills and work experience.
The job was saved
You can find your saved jobs on the homepage or in My Jobat.
To view them on other devices as well, just log in.
35 days left to apply
Requirements
At least 5 years experience
Dutch, English
Similar jobs
Receive new 'Research & development, Executive board & management' jobs in Limburg straight to your mailbox.