Apply now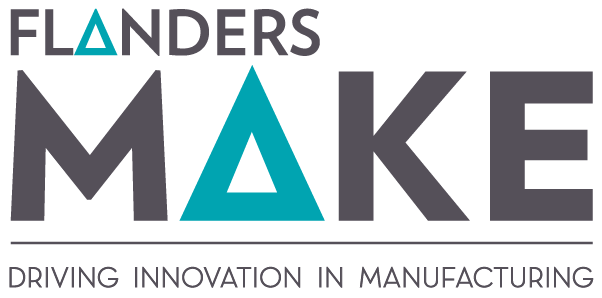 Manager Research Cluster Flexible Assembly for Innovation in Production Environments (Leuven, Lommel, Kortrijk)
You inspire and lead managers of R&D teams at the universities and Flanders Make VZW, and within a consortium of companies.
Multiple regions
Permanent, Full-time
Published on Jobat.be 3 days ago
Manager Research Cluster Flexible Assembly for Innovation in Production Environments (Leuven, Lommel, Kortrijk)
Flanders Make performs technological research into Industry 4.0 production systems. Human-robot collaboration, self-adaptable work cells and operator support are some of the important items on the agenda. In general, production environments should be able to make customised products at the cost of series production.
You create a Centre of Excellence in the cluster Flexible Assembly for 'production in manufacturing' innovations. You translate strategic choices into a research roadmap and a balanced research portfolio.
Job description
D
rive and accelerate innovation in the
Manufacturing
Industry in Flanders
Within the research cluster, current and future research capabilities of Flanders Make are developed and linked to the research needs of manufacturing companies with production/assembly activities. This exercise in connecting the needs of today and tomorrow with innovation and research capabilities is crucial for making impact on the companies and the manufacturing industry as a whole.
For this, you will:
Build a clear collective research ambition within a complex landscape of stakeholders and translate this ambitious plan into a research roadmap, in close cooperation with the CTO,  and further into a balanced portfolio of research & innovation projects for execution, under the supervision of the COO;

Coach, inspire and manage R&D teams at the universities and within Flanders Make vzw;

Realise the research roadmaps through the definition and successful execution of projects;

Build a close relationship with a consortium of companies and their representatives working on production process optimisations; you will deduce the research challenges from the industrial reality;

Accelerate and 'excelerate' on technology and methodology developments to become a leading entity for industrial production related research and innovation, and for becoming a solid partner for companies to assist in building lead factories;

Contribute to the future development of the research centre, specifically within the 'production in manufacturing' domain; 

Contribute to future architecture developments and validation of them for production environments;

Work closely together with the three other cluster managers and with the COO, CTO and CVO to establish synergies between the clusters.
Profile
Inspiring R&D leader
The ideal candidate:
Is, based on his/her professional experience, familiar with the needs and the way of working in production environments of manufacturing companies;

Is an excellent change and stakeholder manager and has experience with indirect/distributed leadership;

Leads and inspires on the basis of collaboration for mutual benefit and persuasiveness ;

Ensures that things are done effectively, from roadmapping to project definition and implementation, aligned with the existing strategy;

Creates trust by propagating and monitoring the values and principles of Flanders Make;

Is able to make, defend and follow-through difficult decisions;

Uses positive, proactive, fair and clear communication;

Builds lasting relationships within a network of companies and research laboratories.

Has experience in developing and implementing a strategic research roadmap.

Demonstrates a good basic technical understanding; is able to assess the feasibility of technical ideas and is able to quickly master the Production Process -

Flexible Assembly

technologies.
Offer
You have an impact on science and technology. You create leverage and synergies within Flanders Make and far beyond.
Flanders Make offers you:
The opportunity to develop yourself within a network of leading industrial companies, universities and research institutions;

An open-minded, flexible and challenging work environment;

A warm atmosphere and top colleagues;

An attractive salary with additional fringe benefits.
You will work from one of our establishments in Kortrijk, Lommel or Leuven (flexible workplace policy).

Others also viewed
Add your CV
Jobs for you will suggest better jobs based on your education, skills and work experience.
The job was saved
You can find your saved jobs on the homepage or in My Jobat.
To view them on other devices as well, just log in.
36 days left to apply
Requirements
At least 5 years experience
Dutch, English
Similar jobs
Receive new 'Project leader R&D, Engineering' jobs in Western Flanders, Limburg, Flemish Brabant straight to your mailbox.