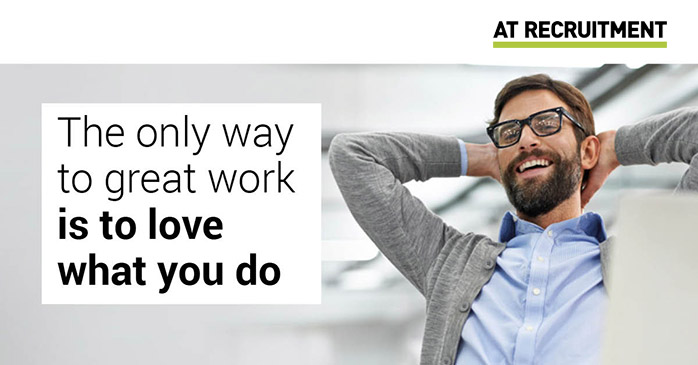 (JUNIOR) LAB ANALYST/DEVELOPER LIMS - LEUVEN
AT RECRUITMENT

| Leuven | Permanent, Full-time
Published on Jobat.be 6 days ago
Nelson Labs is an FDA registered company known for their biotechnical expertise with headquarters in Salt Lake City. They provide services worldwide for companies within the medical, pharmaceutical and biotechnical industry. Their provided pre-clinical trials have a focus for potency and toxicity of medical materials.


Based upon a broad spectrum of analytical techniques, Nelson Labs provides for services in fysico-chemical, microbial, in-vitro and in-vio toxicology and biocompatibility under the currents norms and registrations ISO, EP, USP and JP.

They work over 46 countries and in Belgium we count a team of +- 120 employees. For this well known player within the industry we are currently looking out for a (JUNIOR) LAB ANALYST/DEVELOPER for LIMS
(JUNIOR) LAB ANALYST/DEVELOPER LIMS - LEUVEN
Job description
You will work as a key user within the laboratory information management system where the laboratory is technically build upon.
In the environment there is a current system which is based upon StarLIMS, which garantees for the full product lifecycle, data integration and management processes. This implementation is still in the middle of a roll out and is currently at 30% and will also be the biggest project within this role.
Your responsibilities will be:
Full responsibility within the department of software solutions who are a fundamental base for the modern laboratory efficiency;

You will provide for a streamlined procedure regarding current and/or new modules within the LIMS system thanks to your expertise in quality specifications, methods and procedures;

You will actively work in a project which is based upon automatization where you will build interfaces and integrations on modules for LIMS which have a strong coherence with the database environment;

You are able to remain a helicopter-view regarding the different enrolling projects and you will keep in touch with management at the Leuven department as well as the Salt Lake City HQ;

Occasionele buitenlandse trips naar het hoofdkantoor om de coherentie met de systemen zo optimaal mogelijk te behouden;

You will report on a weekly basis to management.
Profile
You are in the possession of a Bachelors or Masters (Bio/Pharma/Chemical/Industrial Engineering/IT or equivalent by experience (junior/medior/senior level);

You possess basic IT knowledge and/or basic expertise within laboratory systems and other analytical software, methods and norms;

You know what LIMS is from your educations and/or internship and are preferably known with: XFD technologies, Enterprisedesigner, LIMS scripting, ELN (electronic lab notebook) and SDMS;

You understand regulations and norms regarding ISO 17025 en GMP;

You are familiar with Excel and preferably also VBA

You are naturally an enthousiast and you get energy from learning in new environments;

You keep a long term mindset within systems and techniques and you love to think ahead, especially regard digital/technical evolutions within the company.
Offer
Je werkt in een aangename omgeving die de mogelijkheid biedt om je te verdiepen in internationale projecten binnen farmaceutische laboratoria. Je rijkt kwalitatieve IT-oplossingen aan die de verschillende vestigingen met elkaar verbinden.
You will work in an environment that gives you the opportunity to learn more about the industry and you get the chance to build expertise in projects which are internationally based. You will hand out solutions that have certain quality and will connect various locations with each other from all over the world.
You will receive a very attractive, competitive salary within a unique role within its industry, together with various interesting extralegal benefits.
Calculate your travel time
To AT RECRUITMENT | Leuven 3000
This address could not be found.
We could not find a route between the two addresses.
Apply now
Apply now
The job was saved
You can find your saved jobs on the homepage or in My Jobat.
To view them on other devices as well, just log in.
20 days left to apply
Characteristics
Function type:

Quality controller

Sector: ICT, Telecom and Internet

Leuven

(location)
Requirements
Professional bachelor (Higher Education Short Type)

English
Offer
Apply before
Receive new jobs by e-mail