Apply now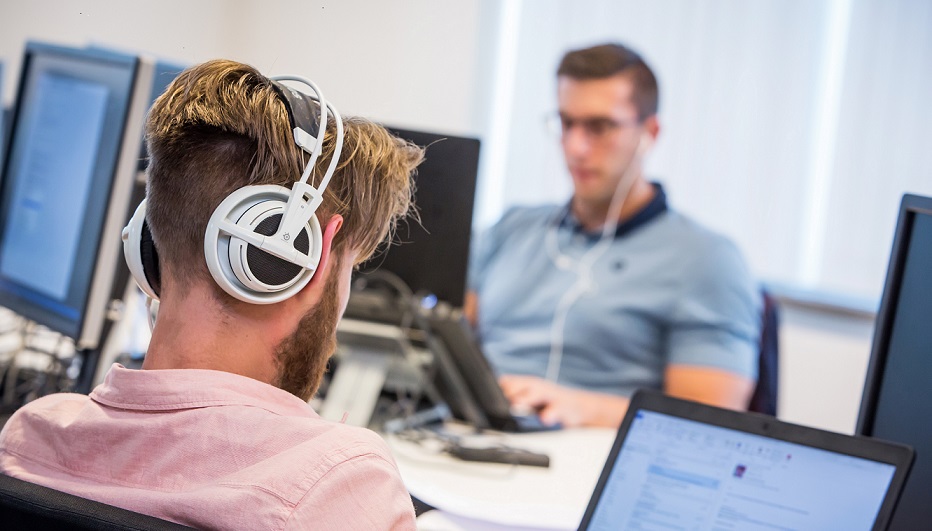 JAVA FULL-STACK DEVELOPER (FREELANCE/VAST)
Mechelen
Permanent, Full-time
Published on Jobat.be 20 days ago
JAVA FULL-STACK DEVELOPER (FREELANCE/VAST)
WHAT CAN YOU EXPECT AS AN APPLICATION DEVELOPER AT THE EUROPEAN COMMISSION?
Application development at the European Commission is mainly done in Java, exceptionally in .NET. The technology stack used is as follows. On a technical level, applications are developed according to the Object Oriented Programming paradigm, including the use of design patterns. Applications are developed in Java Enterprise (JEE) and/or using the Spring Framework. Intensive use is made of JPA, Hibernate, JDBC and JMS. On the front-end side the eUI building block is used, while developments are done using HTML5, CSS3, JavaScript and Angular. Oracle Weblogic and Wildfly are the application servers, and Oracle RDBMS and PostgreSQL the database for which sometimes part of the code is written in PL/SQL. Web services (SOAP, REST) are designed and implemented using XML standards such as XSD, XSLT. CI/CD should not be missing using Bamboo, Jenkins and GIT, among others. For Change Management JIRA is used. Preferred methodology PM² (Prince2 based) and Scrum.
Job description
As a Java Full-Stack Developer on a mission to the European Commission, you will be hired for the following, depending on your seniority:
Architecture and design of information systems
Review of the architecture of existing systems
Design and development of component architecture and building blocks
Analysis of the integration of different information systems
Development and maintenance of information systems
Development and integration of technological components
Data analysis and data modelling
Implementation of the technical architecture
Production of software architecture documents and technical documentation
Installation, implementation and configuration of information systems
Follow-up of incidents related to information systems (third level support)
Follow-up of bug reports
Participation in technical working groups, progress meetings and meetings with users.
Assistance during relevant parts of testing, analysis, technical documentation, deployment, evaluation and reporting
Profile
Your (technical) expertise includes the following:
You have at least 7 years of professional experience, combined with a bachelor or master degree
You are an experienced Java/JEE developer with experience in application development using the Spring framework.
You have experience with one or more of the following (a combination):

JPA, Hibernate or similar, JDBC, JMS
Application servers: Oracle Weblogic, Wildfly or something similar
SQL: Oracle RDBMS, PostgreSQL or similar DB engines
Webservices: SOAP, REST
XML standards: XSD, XSLT, XSLT

You have good communication skills, including editorial skills and are able to work in a team.
You are dynamic, able to understand and work out the points of view of others in order to come to a common ground.
You're fluent in English. French is a plus.
Experience in the following is a plus:
Web application development (HTML5, CSS, JavaScript, Angular)
PL/SQL or similar procedural languages
Cloud, more specifically design of cloud ready applications
Apache Maven
Offer
Can't you wait to get started?
Then apply now to the Ordina EU business unit!
Assignments at the European Commission are always long-term, potentially for several years. All cultures and nationalities are welcome. At the Ordina EU business unit, we work with both permanent staff and freelance consultants. Choosing an assignment at the European Commission is choosing a stable and challenging working environment, in the political and economic heart of Europe.
Calculate your travel time
To
Ordina Belgium
| Blarenberglaan 3B, 2800 Mechelen
This address could not be found.
We could not find a route between the two addresses.
Others also viewed
Add your CV
Jobs for you will suggest better jobs based on your education, skills and work experience.
The job was saved
You can find your saved jobs on the homepage or in My Jobat.
To view them on other devices as well, just log in.
40 days left to apply
Receive new 'Development' jobs in Antwerp straight to your mailbox.