Apply now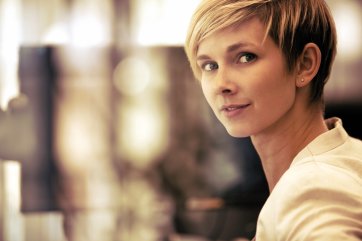 IT Security Architect
Solution architect with security experience
Brussels - European district
Permanent, Full-time
Published on Jobat.be 2 days ago
IT Security Architect
Credendo is a leading European Credit insurance company, fuelled by a multinational force of 520 professionals. Active in fourteen European countries, we serve local and international clients from all around the world. Even though we are rapidly growing, we strive to preserve the soul of a human-sized company in the way we interact with each other from top to bottom.
Job description
Your job:

As a member of the architecture team, you will ensure that Credendo's information systems and their operating environments consistently and cost-effectively satisfy the security requirements necessary to protect the organisation's core missions and business processes, and enhance security awareness throughout the organisation.
You will develop, implement and maintain the ICT Security Architecture Roadmap.
You will design, build, document, test and enforce Credendo's ICT security standards, policies, and controls and translate these into actionable guidelines and procedures for all stakeholders within ICT and business.
You will support the ICT architects in change initiatives to develop 'secure by design' application and technology architectures based on security patterns, requirements and risk analyses. This includes defining the architectural integration of new applications, (cloud) providers and systems with a specific focus on the impact on preventive, detective and responsive security controls.
You will review projects' and changes' conformity with security rules and methodology.
You will be a person of contact regarding the security aspects in RFPs, assist external auditors and supervise security risk assessments and audits.
You will select new ICT technologies or suppliers to ensure that the operational ICT security needs are covered. This includes partner and technology selection through RFP, proof of concepts, integration into the existing ICT technology and governance landscape, and transferring to ICT Security Operations.
You will stay up to date with the latest security standards, systems and authentication protocols, as well as best practice security products.
You will stay up to date with regulatory standards affecting the security domain.
You will be involved as a trainer in informing a broad ICT and user audience on security matters.
You will manage and cooperate with external security providers.
Profile
Your profile:
You hold a master's degree in computer sciences, economics, engineering or related fields, and you have at least 10 years of experience in the domain of ICT security,  preferably in the financial or insurance sector.
You have at least 5 years of experience in ICT architecture.
You have a thorough understanding of complex and hybrid ICT systems.
You have affinity with SAP & Microsoft Solutions.
You have experience in setting up risk assessment procedures, policy formation, authorisation methodologies (RBAC, ABAC, etc.), authentication technologies (SSO, ADFS, …) and security attack pathologies.
You have experience in security risk assessments or audits (risk analyses, mitigation plan development, etc.).
Security qualifications or certifications are an asset (SABSA, CISSP, ISO 27001, etc.).
You have knowledge of third-party auditing and cloud risk assessment methodologies.
You are a strategic problem-solver and have good communication skills.
You are able to motivate security trade-offs toward a senior management audience.
You show very good oral and written proficiency in English and French or Dutch.
Offer
Our offer:
A full-time permanent contract in a stable, multilingual and international environment.
A job with many social contacts and variety.
Continuous learning opportunities to develop your talents.
An attractive salary supplemented by a number of fringe benefits (meal vouchers, hospitalisation insurance, extralegal pension, etc.).
Our Belgian offices are located in the centre of Brussels, easily accessible by public transport.
Calculate your travel time
To
Credendo
| Montoyerstraat 3, 1000 Brussels
This address could not be found.
We could not find a route between the two addresses.
Others also viewed
Add your CV
Jobs for you will suggest better jobs based on your education, skills and work experience.
The job was saved
You can find your saved jobs on the homepage or in My Jobat.
To view them on other devices as well, just log in.
37 days left to apply
Requirements
Master (University or Higher Education Long Type)

At least 5 years experience
Dutch, English, French
Similar jobs
Receive new 'It architecture, Network, it security' jobs in Brussels straight to your mailbox.