Apply now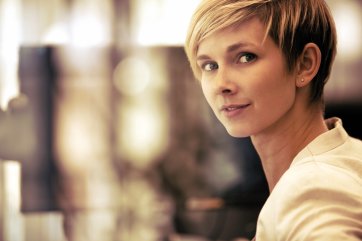 IT Analyst SAP FS (Financial Services)
SAP Financial Services - PM / CD
Brussels
Permanent, Full-time
5 days left to apply
IT Analyst SAP FS (Financial Services)
Credendo is a leading European Credit insurance company, fueled by a multinational force of 520 professionals. Active in fifteen European countries, we serve local and international clients from all around the world. Even though we are rapidly growing, we strive to preserve the soul of a human-sized company in the way we interact with each other from top to bottom.
Job description
You will be a member of the Customer Centre of Expertise (CCOE) team, responsible for building and maintaining the application landscape of Credendo.
You will be active in existing and new projects, and also act as a lead in het SAP domain policy management (FS-PM) of Collections and disbursement (FS-CD).
You have experience with another SAP module in finance or insurance and are willing to follow a training program.
You will be involved in all phases of a development life cycle, including analysis and design, development, testing, go-live, user training and post-production support.
You will document and design the required functionality, in close cooperation with key users, and the technical requirements of interfaces connecting to other systems. You will develop and maintain mapping documents that define requirements for legacy system data to be loaded into new systems.
You will provide expert knowledge on SAP applications and recommend solutions to meet Credendo's needs.
You will create test scenarios and perform system testing and integration testing to ensure quality, functionality and performance.
You will create/update end-user documentation and training documentation.
Profile
You have proven experience as an IT Analyst in SAP modules, preferably SAP for insurance modules. Knowledge of reinsurance flows and processes is a plus.
Experience in a financial or banking environment is an asset.
You have thorough knowledge of and experience with business and technical requirements analysis, business process modelling/mapping, methodology development and data modelling.
You have the ability to create application documentation and procedures in both technical and user-friendly language.
You enjoy working in a dynamic company that is undergoing transformation.
You have excellent listening, interpersonal and communication skills and you like to work in a team-oriented, collaborative environment.
You work in an organised, rigorous way and demonstrate outstanding analytical skills.
You show good oral and written proficiency in English.
Offer
A challenging career in a multilingual and international environment.
Continuous learning opportunities to develop your talents.
An attractive salary supplemented by a number of fringe benefits (meal vouchers, hospitalisation and group insurance, flex reward plan, teleworking, etc.).
Our Belgian offices are located in the centre of Brussels, easily accessible by public transport.
Calculate your travel time
To
Credendo
| Montoyerstraat 3, 1000 Brussels
This address could not be found.
We could not find a route between the two addresses.
Others also viewed
Add your CV
Jobs for you will suggest better jobs based on your education, skills and work experience.
The job was saved
You can find your saved jobs on the homepage or in My Jobat.
5 days left to apply
Requirements
Professional bachelor (Higher Education Short Type)

Limited experience (< 2 years)
Dutch, English, French
Offer
Permanent

Full-time

Possibility to work from home: 2 days
Similar jobs
Receive new 'Analysis, Application development' jobs in Brussels straight to your mailbox.