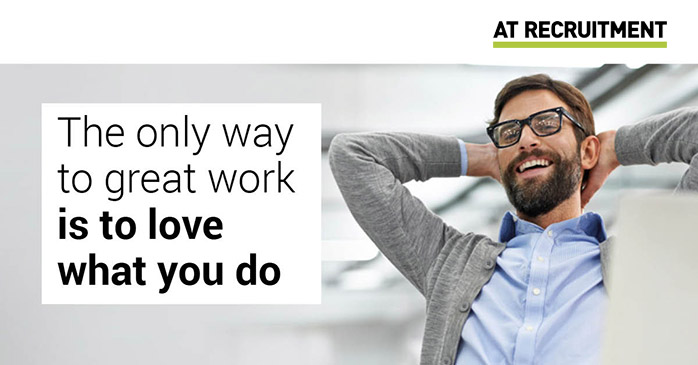 IoT LEAD DEVELOPER – ANTWERP
AT RECRUITMENT

| Antwerpen | Permanent, Full-time
Published on Jobat.be 19 days ago
Onze klant, gelegen te Antwerpen, is gespecialiseerd in het uitwerken van innovatieve B2B en B2C oplossingen. Onze klant, met meer dan 40 werknemers, is gefocusd op projecten die betrekking hebben op: industry 4.0, healthcare, consumer products en track & trace. Momenteel zijn we op zoek naar een ervaren Back-End developer die hun team wil komen versterken.
IoT LEAD DEVELOPER – ANTWERP
Job description
Je zal de web applications verder ontwikkelen en ondersteunen in samenwerking met het design team,

Je neemt de technical lead van het back-end team voor alle projecten,

Je beslist over de structuur en de databases die je wil hanteren,

Je zal werken aan verschillende innovatieve IoT projecten,

Je zal verschillende tools gebruiken om de strategie op te stellen voor elk project waar je aan werkt.
Profile
Master of bachelor in computerwetenschappen of gelijkaardig door werkervaring,

+5 jaar ervaring in het ontwikkelen met verschillende technologieën,

je bent gemotiveerd om een echte leider te worden,

Sterke kennis in Node.Js,

Goede kennis van PHP frameworks,

ervaring in GraphQL en json.api is een plus,

je bent communicatief,

kennis van Javascript frameworks zoals Vue.Js, React of Ember.Js is een plus.
Offer
je komt in een groeiende onderneming terecht, gelegen in het centrum van Antwerpen, en toch omringd door groen,

Mogelijkheid om 1x per week thuis te werken,

Een aantrekkelijk salaris aangevuld met extralegale voordelen zoals:

Bedrijfswagen,

Gsm,

Laptop,

Netto onkostenvergoeding,

…

Je komt in een innovatieve organisatie terecht die zich bezighoudt met interessante IoT projecten.
Calculate your travel time
To AT RECRUITMENT | Antwerpen 2000
This address could not be found.
We could not find a route between the two addresses.
Apply now
Apply now
The job was saved
You can find your saved jobs on the homepage or in My Jobat.
To view them on other devices as well, just log in.
9 days left to apply
Characteristics
Function type:

Application development

Sector: ICT, Telecom and Internet

Antwerpen

(location)
Requirements
Offer
Permanent

Full-time

Group insurance
Company car
Petrol card
Meal vouchers
GSM & smartphone
Laptop
Internet cost / Subscription
Remote work
Apply before
Receive new jobs by e-mail