Apply now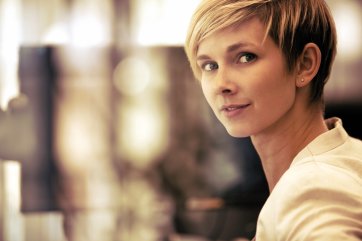 Finance Reinsurance Expert – Ceded Business
Brussels
Permanent, Full-time
Published on Jobat.be 8 days ago
Finance Reinsurance Expert – Ceded Business
Credendo is a leading European Credit insurance company, fueled by a multinational force of 520 professionals. Active in fourteen European countries, we serve local and international clients from all around the world. Even though we are rapidly growing, we strive to preserve the soul of a human-sized company in the way we interact with each other from top to bottom.
Job description
Your daily activities:
You will perform, at the accounting (BeGAAP and IFRS using SAP-FICO) and analytical level, the ceded reinsurance activity.
 
You will identify the received payments, incoming documents, approve the statements and record them at the accounting and/or IT level, monitoring payments.
 
You will take part in various closing tasks (reconciliation, clearing of accounts, etc.).
 
You are responsible for the reconciliation of the intercompany reinsurance flows of Credendo and the sub-ledgers in current legacy systems (but to be replace by SAP-FSRI), both in terms of cash flows and technical provisions.
You will act as a contact person for the ceded business activities by:
Being a key contact for both internally (front office) and externally (reinsurers, brokers, etc.)
You will collect the necessary information to establish the statements and register the reinsurance statements on the ceded part (Quota Share, Excess of Loss, Fronting, etc.) for the long-term (Credendo – Export Credit Agency, market risks) and the short-term activities (Credendo – Short-Term Non-EU Risks).
You will prepare dashboards regarding the reinsurance provide reporting to line managers.
You will collaborate with the internal and external auditors in the audit process.
Projects:
You take actively part, for the ceded reinsurance activity, in the integration of new chart of accounts within the new IFRS17 standard.
You will participate in actual and future projects and testing processes of new systems and tools.
Profile
You hold a bachelor's degree in accounting and you preferably have 5 years (OR You hold a Master's degree in accounting and you preferably have minimum 3 years) of professional experience in finance, reinsurance or in the insurance sector.
Knowledge of credit insurance is an asset.
You have strong analytical skills and you like to work with figures and IT applications.
You are meticulous and have a sense of responsibility.
You have a sense of initiative and good organising skills.
You like working autonomously and show good team spirit.
You show good oral and written proficiency in French, Dutch and English.
You are familiar with the SAP financial and accounting systems and you have some knowledge of IFRS.
Offer
A full-time permanent contract in a stable, multilingual and international environment.
A job with many social contacts and variety.
Continuous learning opportunities to develop your talents.
An attractive salary supplemented by a number of fringe benefits (meal vouchers, hospitalisation insurance, extralegal pension, etc.).
Our Belgian offices are located in the centre of Brussels, easily accessible by public transport.
Calculate your travel time
To
Credendo
| Montoyerstraat 3, 1000 Brussels
This address could not be found.
We could not find a route between the two addresses.
Others also viewed
Add your CV
Jobs for you will suggest better jobs based on your education, skills and work experience.
The job was saved
You can find your saved jobs on the homepage or in My Jobat.
To view them on other devices as well, just log in.
31 days left to apply
Requirements
Professional bachelor (Higher Education Short Type)

At least 5 years experience
Dutch, English, French
Similar jobs
Receive new 'Accounting' jobs in Brussels straight to your mailbox.