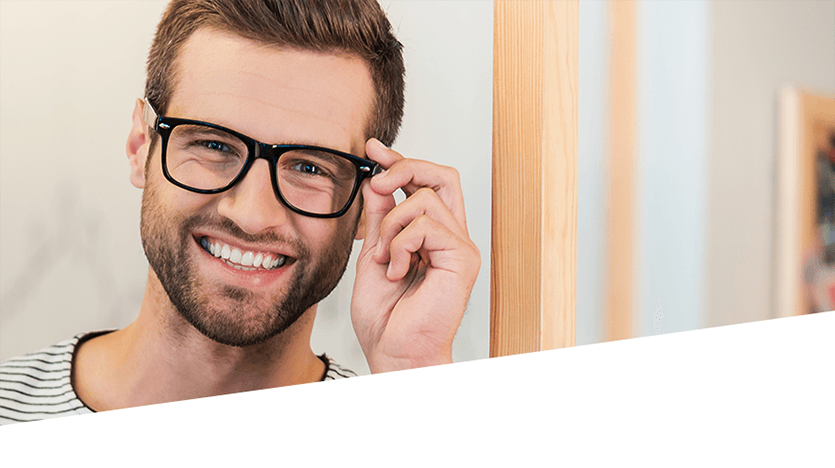 DevOps Engineer
Attentia

| Gent | Permanent, Full-time
Published on Jobat.be 11 days ago
Wie is Attentia?
Attentia is actief binnen 4 domeinen: HR & Payroll, Preventie & Bescherming, Duurzaam Verlonen en Wellbeing. Met ruim 750 medewerkers – verspreid over 40 kantoren in het ganse land – ondersteunen we onze klanten.
We zijn een groeiend en financieel gezond bedrijf. Onze strategische focus werd reeds meerdere jaren op rij bekroond met de prestigieuze HR Excellence Award.
Nice to know:
We hanteren binnen Attentia een efficiënt sollicitatieproces en korte opvolging.
Indien jouw kandidatuur in aanmerking komt, zal HR je zo snel mogelijk contacteren. We voorzien maximum 3 gesprekken in de procedure.
DevOps Engineer
Als DevOps Engineer werk je nauw samen met de software development teams rond de optimalisatie van het "Application Lifecycle Management"-proces.
Je faciliteert een snelle en kwalitatieve software oplevering via standaardisatie en automatisatie.
Je draagt de verantwoordelijkheid over het CI-/CD-proces, bent vertrouwd met meerdere ALM-tools en bent bedreven in het automatiseren via Powershell scripting.
Jouw verantwoordelijkheden:
• Je hebt een duidelijke visie op DevOps en Continuous Delivery.
• Je draagt de verantwoordelijkheid van het optimaal functioneren van het CI-/CD-proces.
• Je ziet opportuniteiten om bestaande processen te vereenvoudigen en versnellen via automatisatie.
• Je bent vertrouwd met het correct toepassen van version control en branching strategieën.
• Je bent vertrouwd met package management en (semantic) versioning.
• Je hebt ervaring met gecentraliseerde buildsystemen en build-dsl's.
• Je bewaakt en optimaliseert het release proces.
• Je kan met kennis van zaken de rol van proxy opnemen tussen infrastructuur en development.
• Je staat in voor het vastleggen en onderhouden van ontwikkelstandaarden.
• Je zorgt voor een correcte documentering van jouw acties.
• Je hebt bij voorkeur min. 3-5 jaar ervaring in een soortgelijke rol.
• Je behaalde een Bachelor/Master Informatica of bent gelijkwaardig door ervaring.
• Je bent een zelfredzaam, ondernemend type dat graag initiatief/ownership neemt.
• Je communiceert op een transparante, duidelijke manier.
• Je slaagt erin anderen mee te krijgen in veranderingsprocessen.
• Je hebt bij voorkeur ervaring in een agile omgeving (SCRUM) of bent bereid in dergelijke setting te werken.
• Je hebt technische expertise in de Microsoft stack (IIS, Windows Services, AD, networking, .NET, …).
• Je hebt ervaring met Powershell-script ontwikkeling, toegepast in alle facetten van het CI-/CD-proces.
• Je hebt bij voorkeur kennis van ALM-gerelateerde tools, zoals: TFVC,Git, TFS Build, Octopus, Nuget, SonarQube
Waarom voor Attentia kiezen?
'Feeling good works great.'
Het is niet voor niets onze visie als het over onze medewerkers gaat.
Hoe zorgen we er voor dat onze medewerkers gelukkig zijn?
• Technisch uitdagende, innoverende omgeving: Je werkt in een technisch hoogstaande omgeving (Saas DOTS system, API, Angular, ServiceBus,…). Je krijgt bovendien moderne tools ter beschikking (krachtige laptop, Windows 10, curved monitor, landscape office,…).
• Welzijn: Glijdende uren en gunstige vakantieregeling waarborgen een goede work-life balance. Bovendien moedigt Attentia gezonde medewerkers aan door wekelijks fruit en sportmogelijkheden te voorzien. Je werkt bovendien vanuit Gent, op een filevrije locatie.
• Verloning: Elke werknemer kan zijn loon flexibel samenstellen op basis van zijn persoonlijke behoeften en levensstijl (bv. mobiliteit, extra verlof, verzekeringen, smartphone,…).
• Onboarding: vanaf de eerste werkdag nemen we je actief mee op sleeptouw door een grondig onboarding traject te voorzien, je voor te stellen aan je meter/peter en meteen de nodige training on the job.
• Attentia kent een vlakke, informele organisatiestructuur waarin naar ieder zijn inbreng wordt geluisterd en waar respect centraal staat. We hanteren een persoonlijke aanpak en een toegankelijk management.
• Ownership: we geven werknemers het vertrouwen om verantwoordelijkheid te nemen in hun job en die zelf wat vorm te geven. Initiatief wordt sterk aangemoedigd. Je kan aan de slag in een echte Agile/Scrum omgeving met cross-functionele teams
Calculate your travel time
To Attentia | Sluisweg 1, 9000 Gent
This address could not be found.
We could not find a route between the two addresses.
Apply now
Apply now
The job was saved
You can find your saved jobs on the homepage or in My Jobat.
To view them on other devices as well, just log in.
49 days left to apply
Characteristics
Function type:

Application development

Sector: Service and Human Resource

Gent

(location)
Requirements
Professional bachelor (Higher Education Short Type)

At least 5 years experience
Offer
Permanent

Full-time

Group insurance
Company car
Petrol card
Meal vouchers
GSM & smartphone
Laptop
Individual hospital insurance
Parking
Additional paid leave
Remote work
Furlough leave
Apply before
Receive new jobs by e-mail