Apply now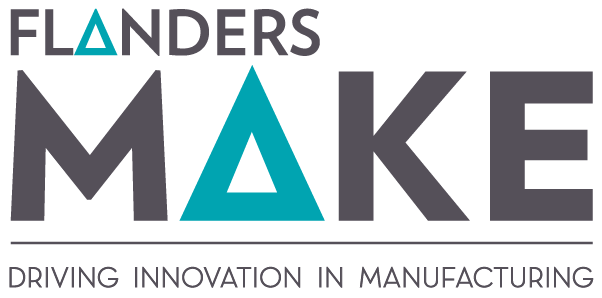 Development & Valorization Manager for Motion Systems Test Facilities
(Leuven or Lommel)
Heverlee
Permanent, Full-time
Published on Jobat.be 20 days ago
Development & Valorization Manager for Motion Systems Test Facilities
Flanders Make
Flanders Make is the strategic research centre for the manufacturing industry. From our establishments in Kortrijk, Lommel, Leuven and Sint-Truiden, we stimulate open innovation through excellent research.
Our purpose: realising a top-level research network in Flanders that delivers full support to the innovation projects of manufacturing companies. In this way, we want to contribute to new products and production processes that help to realise the vehicles, machines and plants of the future.
Job description
You promote the development of new 'future-proof' machines or vehicles among manufacturing companies in Flanders. You further expand the possibilities of our test facilities for product validation.
Flanders Make offers manufacturing companies knowledge and infrastructure services for their technological innovations for product validation on their machines and vehicles. Test facilities in Leuven and Lommel include:
Test platforms for automatic (e-)vehicles (indoor, offroad & road vehicles);
Testing of powertrains (multi + single) ;
Performance tests on vehicles, including noise vibration harshness (nvh) & durability tests.
Job description
As Development & Valorization Manager, you will bring the opportunities created by our test facilities and our research closer to the industrial reality of manufacturers. You actively search and discover new opportunities to meet the needs of manufacturing companies using the expertise and infrastructure of Flanders Make. Where necessary, you will ask for adjustments to the infrastructure.
More specifically, you will:
Examine current and future industrial needs. To this end, you will build relationships with leading companies;
Acquire in-depth knowledge of our test and work infrastructure so as to be able to make it available to companies;
Draw up offers for B2B Testing and valorise these offers. This will be your no. 1 focus point.
Help to set-up new infrastructure projects;

You make excellent syntheses of the specifications of our current and future test infrastructure.
To this end, you work together with internal stakeholders at all levels.
Profile
Profile
You have:
A technical-scientific background in one of our fields of expertise;
A Master's degree in business engineering and an engineer's diploma in a relevant technical domain (mechanical engineering, electricity, software, mechatronics...);
At least 5 to 10 years of commercial experience in an industrial or academic environment;
A strong affinity with innovation.
You are:
Technically skilled;
Fluent in making syntheses, also in writing;
Fluent in your contacts with customers;
An active listener. Able to assess the underlying needs of the persons you speak with;
Result-driven, you don't hesitate to valorise opportunities;
Direct, yet people-oriented in your communication;
Someone who takes initiative and shows entrepreneurship;
Eager to learn.
Offer
Offer
The opportunity to develop yourself within a network of leading industrial companies, universities and research institutions.
An open-minded, flexible and challenging work environment.
A warm atmosphere and top colleagues.
An attractive salary with additional fringe benefits.

Calculate your travel time
To
Flanders Make vzw
| Gaston Geenslaan 8, 3001 Heverlee
This address could not be found.
We could not find a route between the two addresses.
Others also viewed
Add your CV
Jobs for you will suggest better jobs based on your education, skills and work experience.
The job was saved
You can find your saved jobs on the homepage or in My Jobat.
To view them on other devices as well, just log in.
19 days left to apply
Requirements
Master (University or Higher Education Long Type)

At least 5 years experience
Dutch, English
Receive new 'Technical commercial / sales engineer, Business development' jobs in Flemish Brabant straight to your mailbox.