Apply now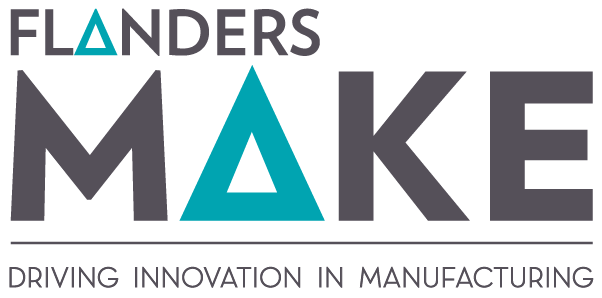 Developer VR and AR applications for manufacturing industry
Leuven, Kortrijk or Lommel
Permanent, Full-time
Published on Jobat.be 17 days ago
Developer VR and AR applications for manufacturing industry
Flanders Make performs research into the workplace of the future where the operator is supported cognitively by the latest multimedia applications (smart glasses, projection, smart displays) and physically by collaborative robots. Items addressed include e.g. dynamic work instructions and training using virtual and augmented reality. (https://www.flandersmake.be/en/testing-validation/production-optimisation/virtual-reality-augmented-reality-infrastructure) 
Job description
As a developer in virtual and augmented reality:
You implement the AR/VR technology in demonstrators and real life applications;

You work together in a team which combines expertise in the organisation of the "Workplace of the Future" with multi-media devices;

You work together with the partners in the industry and universities and the research engineers in our sites in Lommel, Kortijk and Leuven;

With the team you figure out solutions to support the design of the workplace using augmented reality; you set-up VR training environments and you develop and test AR solutions to support operators during their tasks (C#, Unity, Unreal, Blender,...).

You actively trace and present industrial challenges and research opportunities.
Profile
You have :
Bachelor or Master degree in a relevant domain;

Reliable expertise in setting up augmented or virtual reality applications;

Interest and competence to work together in a multidisciplinary team and with partners in the industry and universities;

At least 4 years of relevant experience, eg. in (software for) AR developments;

Any experience in new technology projects for industry is highly valued, especially for operator information systems.
You are :
Passionate about new technologies;

A listening ear for industrial needs;

A team player who can build sustainable relationships with all the partners and colleagues;

Empathic and interested in the operators and their wellbeing;

Eager to learn.
Offer
Flanders Make offers you the opportunity to develop yourself in a network of top industry players, universities and research institutes;

An energetic, flexible and challenging working environment;

A warm and open-minded atmosphere;

Top colleagues that are expert in their domains opening doors for fruitful collaborations and learning;

An attractive salary with fringe benefits.

Others also viewed
Add your CV
Jobs for you will suggest better jobs based on your education, skills and work experience.
The job was saved
You can find your saved jobs on the homepage or in My Jobat.
To view them on other devices as well, just log in.
22 days left to apply
Requirements
Master (University or Higher Education Long Type)

At least 5 years experience
English
Receive new 'Industrial designer, Application development' jobs in Western Flanders, Limburg, Flemish Brabant straight to your mailbox.