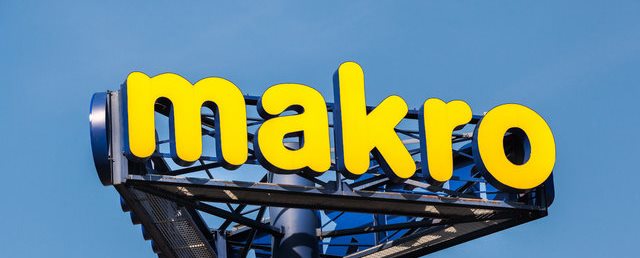 Customer Manager Regio Gent
Published on Jobat.be 7 days ago
Customer Manager Regio Gent
Job description
Makro Cash & Carry Belgium is gecertificeerd als Top Employer 2019, dit voor de 14de keer op rij!
In België werken ongeveer 3.000 mensen bij Makro of Metro, verspreid over 17 winkels en ons hoofdkantoor. In Makro is elke particulier welkom en kan hij/zij het grootste aanbod in food en non-food vinden. De winkels van Metro richten zich uitsluitend op professionele klanten in de horeca. Wereldwijd stelt de Metro Group niet minder dan 110.000 collega's tewerk.  
Wat je achtergrond ook is, Makro/Metro biedt je een pak kansen om te groeien. Ons jobaanbod is dan ook enorm gevarieerd. We kijken steeds uit naar medewerkers die met plezier werken in een resultaatgerichte en open cultuur, waarbij de klant centraal staat.
Bij Makro/Metro hechten we veel belang aan de ontwikkeling en betrokkenheid van onze mensen. Onze medewerkers krijgen maximaal de kans om door te groeien. Daarom investeren we permanent in training en ontwikkeling.
Profile
DE JOB…
Klantgericht
Je hebt een passie voor Food. Dankzij jouw uitgebreide kennis is het mogelijk om de klanten het juiste advies te bieden. Je houdt voortdurend voeling met wat er leeft bij onze professionele Horeca-klanten. Samen met jouw collega's ben jij hét gezicht van Metro in Evergem!
Overtuigingskracht
Je brengt behoeften en verwachtingen in kaart en overtuigt hen over ons assortiment en onze delivery-service. Je rapporteert over de uitgevoerde klantenbezoeken en werkt zelf voorstellen uit inzake assortiment, prijzen, services, … om de klant in de toekomst beter van dienst te zijn. Je informeert klanten omtrent commerciële acties en nodigt klanten uit voor events of speciale acties.
Prestatiegericht
Je bent in staat een portefeuille samen te stellen op basis van potentiële groei. Je staat in voor het behalen van targets op het vlak van omzet, zowel in cash & carry als delivery. Je hebt uitstekende contacten met de beslissingsnemers bij deze klanten en laat geen opportuniteiten liggen.
JOUW PROFIEL…
Vereiste (vak)kennis en ervaring
Uitermate commercieel en klantgericht ingesteld

Kennis van de horecawereld

Interesse in food
Goede kennis van Microsoft Office
Persoonlijke eigenschappen en competenties
Je gaat met veel enthousiasme en energie aan de slag. Je optimisme en energie weet je ook over te brengen op anderen. Je staat sterk in je schoenen en bent vlot, begeesterend en overtuigend in contacten. Je hebt een no-nonsense mentaliteit en een neus voor opportuniteiten.
METRO BIEDT JE…
een voltijds contract van onbepaalde duur

een aantrekkelijk salaris + bonussysteem, een firmawagen, laptop en smartphone

 de kans om je te ontplooien en te groeien in een dynamisch bedrijf

een aangename werkomgeving
Plaats in de organisatie
Je rapporteert aan de City Manager
Tewerkstellingsplaats
Regio Evergem
More info
https://ars2.equest.com/?response_id=72b548e1ed35618aabf15f4ca3806dd0
Apply now
Apply now
The job was saved
You can find your saved jobs on the homepage or in My Jobat.
To view them on other devices as well, just log in.
47 days left to apply
Characteristics
Function type:

Internal sales

Sector: Distribution and Retail

Eastern Flanders
Requirements
Professional bachelor (Higher Education Short Type)
Offer
Apply before
Receive new jobs by e-mail