Apply now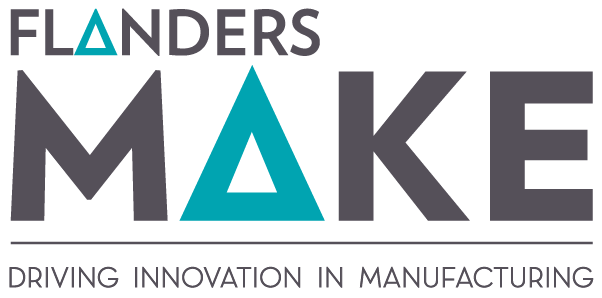 Creative copywriter with a feel for technological innovation
Do you like translating this complex matter into stories that reflect the living and working environment of our different target groups?
Lommel or Leuven
Permanent, Full-time
Published on Jobat.be 30 days ago
Creative copywriter with a feel for technological innovation
About Flanders Make
We are a rapidly growing strategic research centre with about 600 employees. From our establishments across Flanders, we support companies with technological research and innovation. In this way, we contribute to new products and processes that help to realise the vehicles, machines and factories of the future. We also focus strongly on cross-border and European research partnerships.
We help companies to be successful by focussing on Industry 4.0 and the digital transformation that is necessary for this. Do you like translating this complex matter into stories that reflect the living and working environment of our different target groups? Think of subjects such as autonomous vehicles, drones, artificial intelligence, digital twins and robots working together with people. If so, you may well be the Communications Officer who will strengthen our team.
Job description
Creating attractive content
You help to conceive and realise effective communication concepts together with your colleagues and with the support of external parties. You can translate technical-scientific information into a simple, attractive story and easily adapt your writing style to medium, objective and target audience. You see to it that all created content is in line with the communication policy and our corporate identity.
You create marketing and communication materials such as brochures, white papers, annual reports, PowerPoint presentations and videos and contribute to the content of our blogs and social media. You also establish and maintain relationships with the specialised press and work together with journalists on articles about the results and relevance of our research.
Profile
Proactive team player with good writing skills
You work and think on a university level and have at least 8 years of relevant experience in a communications position in a B2B context, in the business world or with a communication agency.

You combine excellent writing skills with a strong affinity with technical-scientific content and a good connection with a wide range of target groups and communication media;

You are a proactive team player;

You have an eye for detail, respect deadlines and work autonomously and in a structured way;

You have a perfect written and spoken command of Dutch and can express yourself fluently in English, both in writing and verbally. A good knowledge of French and German is an asset;

The Microsoft Office package has no secrets for you;

You also have experience with the content management of websites and social media.
Offer
Flanders Make offers you the opportunity to develop yourself within an energetic, flexible and challenging work environment;

A warm and open-minded work atmosphere;

Top colleagues who are experts in their domains and are willing to cooperate and share their knowledge with you;

An attractive salary with additional fringe benefits.

Others also viewed
The job was saved
You can find your saved jobs on the homepage or in My Jobat.
To view them on other devices as well, just log in.
Requirements
At least 5 years experience
Dutch, English
Receive new 'Communication' jobs straight to your mailbox.