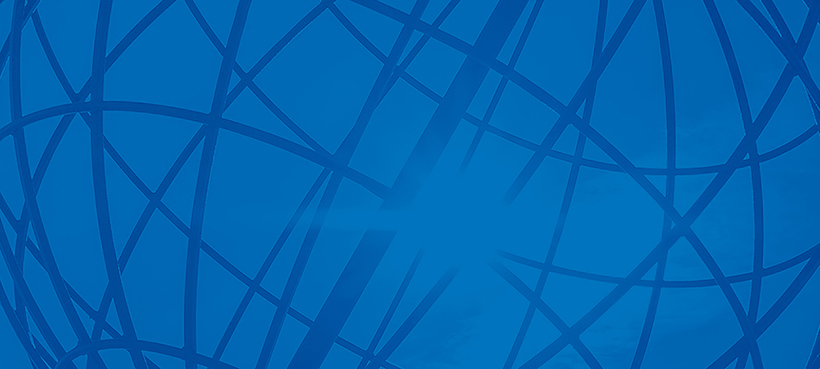 Climate & Energy Risk Manager
As Climate & Energy strategy & Risk manager, your role is to identify current and future exposure to energy markets on our European perimeter, define strategies to mitigate it and monitor their implementation together with Air Liquide Affiliates.
Air Liquide

| Brussels | Full-time
Published on Jobat.be 60 days ago
Air Liquide (www.airliquide.com) is the world leader in gases (oxygen, nitrogen and hydrogen), technologies and services for Industry and Health, is present in 80 countries with approximately 67,000 employees and serves more than 3 million customers and patients.
Air Liquide's ambition is to lead its industry, deliver long term performance and contribute to sustainability. It relies on operational excellence, selective investments, open innovation and a network organization implemented by the Group worldwide. Through the commitment and inventiveness of its people, Air Liquide leverages energy and environment transition, changes in healthcare and digitization, and delivers greater value to all its stakeholders.
Industrial gas production is an energy intensive activity and the competitiveness of energy sourcing is a key factor of profitability and competitiveness for AL. In Europe, energy markets are undergoing a rapid and unprecedented transition towards more renewable in the generation mix and decarbonization of activities. With Energy Transition as a strategic pillar of the strategy, their business model and production modes are expected to evolve in the coming years.
Climate & Energy Risk Manager
Job description
Responsibilities and tasks
Société Européenne de Gestion de l'Energie (SEGE), is a 100% Air Liquide subsidiary providing energy expertise and services to all European affiliates for the management of their energy sourcing and strategy, including direct sourcing and supply of energy (natural gas, power, CO2). The organisation works with 15 skilled international professionals.
You will provide expertise at a European level for optimizing the energy portfolio and mitigating risk exposure. You will be in close contact with all European affiliates to actively monitor and advise them on their energy management strategies.
Energy exposure and risk management
Perform business risk analysis (around 1b€/y portfolio in Europe).

Identify energy risks, validate risk mitigation plans and monitor the implementation of these plans.

Bring support and expertise for the development of relevant energy strategies to the internal SEGE organisation and to European Air Liquide subsidiaries. Analyse, propose energy KPIs to track sensitivity and exposure of our AL business model to energy markets.

Perform assessment reviews for energy management projects. Examples of risk assessments: impact of Brexit on energy players in Europe, counterparty risks, US sanctions on Russia, evaluation of economic risk of complex energy products and strategies (forward vs spot purchase, ...);

When required, develop and maintain adequate methodologies, guidelines and effective tools for energy risk management and risk monitoring, including price modelling, energy indexation, calculation of value at risk, counterparty risk, etc.;
Climate and Energy strategy
Analyse market trends and rapid changes in energy markets in particular related to renewables and demand response mechanisms (intermittency, smart grids…) and assess the impact and opportunities for Air Liquide.

Engage with regulators, TSOs, IPP, utilities and other industrial consumers to anticipate the expected transformation of the value chain of electricity/natural gas systems (predictability, flexibility…);

Understand the future role of energy consumers as active players in the energy markets and ensuring Air Liquide is taking the right market orientation for future success;

Support R&D, engineering, entities and business lines in capturing additional opportunities from renewable sourcing, grid services, energy storage…;
Your skills
8-10 years' relevant experience in the industry and/or another energy-related environment, in particular electricity/natural gas companies, network system operators or consulting companies specialized in energy systems.

Ability and motivation to work on two levels: particular (project/analytics) and general (conceptual/strategy).

Excellent communication skills both oral and written, since position includes writing and presenting notes and position papers to top management.

Autonomous and proactive

Strong interpersonal skills required: success of the position relies on capacity to build a strong and large network across Europe, both internally and externally.

Fluent English. German and French is a plus, Dutch is welcome.

Master of Science in Engineering (civil, industrial, chemistry, bio, ...) or finance/trading
What we offer
SEGE is in the driver's seat for Air Liquide's energy strategy in Europe. The Climate & Energy strategy & Risk Manager is a key position with high internal visibility due to the strategic impact of energy on the profitability and sustainibility of Air Liquide. Air Liquide is an international and healthy company with attractive career perspectives. It's an important player and leading in innovation and transition.
We look forward to hearing from you
Please click the Apply button to send your CV. For additional information please contact Diana Van Dijk at +32 11 28 78 28 (ref.no. BE-05292). This recruitment is exclusively performed by Mercuri Urval.
More info
Calculate your travel time
To Air Liquide | Brussels 1000
This address could not be found.
We could not find a route between the two addresses.
Apply now
Apply now
The job was saved
You can find your saved jobs on the homepage or in My Jobat.
To view them on other devices as well, just log in.
76 days left to apply
Characteristics
Function type:

Logistic management

Sector: Chemistry and Pharmacie

Brussels

(location)
Requirements
Master (University or Higher Education Long Type)
Offer
Apply before
Receive new jobs by e-mail